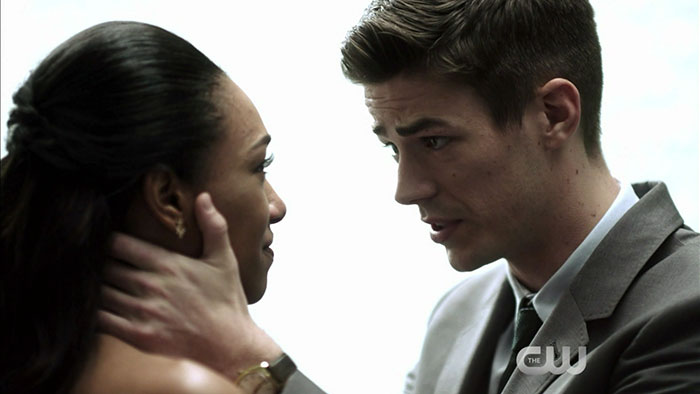 With a week left to go to The Flash winter premiere — have you joined the countdown on our forum yet? — The CW has today released an extended promo trailer for the first episode back, titled "Borrowing Problems From The Future."
We start with a toast to Barry and Iris (aka "WestAllen"), visions of the future, future bad guys, and finally… vibing to the future. That's a lot of use of the word "future," isn't it?
A gallery of official photos, more trailers, screen captures and more to promote the episode can be found here at FlashTVNews. You can see the extended promo below.