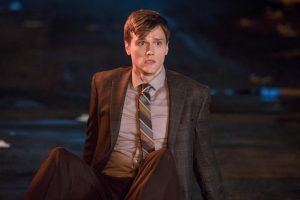 Overnight ratings for TV shows airing on October 31 were down on most networks because of Halloween and the airing of the World Series on FOX. As such, The Flash was down a little bit from usual, but the final numbers can, will, and should go up more once DVR and other things are factored in.
For now, though, The Flash "Elongated Journey Into Night" is looking at 1.99 million viewers and a 0.7/3 in the Ages 18-49 demo. These ratings are still in The CW's upper tier, so don't anyone worry about The Flash going anywhere!
If you were able to see the episode and want to talk about it with other fans, speed on over to our Flash forum!