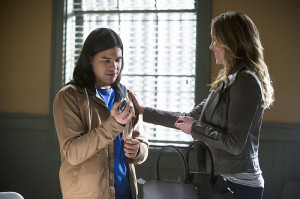 Paul Blackthorne and Katie Cassidy from Arrow guest star in the nineteenth episode of The Flash.
The episode is called "Who Is Harrison Wells?" and it airs on April 21.
The CW has released 21 promotional photos for the episode, and you can find them below. Enjoy, and start with those Eddie Thawne theories now, because we know we sure have some!