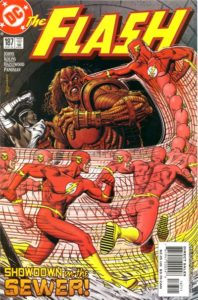 The character of Tony Woodward, aka Girder, is set to appear in the sixth episode of The Flash.
According to TVLine, who broke the news, Tony Woodward is someone who'd bully Barry when they were kids. Now, as a result of a twist of fate, he has become "a grinning lunkhead who loves destruction" and "an unstoppable force… who can transmute any part of his body into solid steel."
The role is currently being cast, with no casting announcement made as of yet.