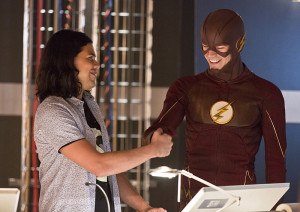 How did The Flash do in the overnight ratings last night?
Right now, it looks like the show had 3.47 million viewers and a 1.4/5 in the Ages 18-49 demo… and those can and almost always do go up later in the day and especially once DVR is factored in. In that demo, the show beat both NBC and FOX, and the show also beat FOX in total viewers.
What did you think of "Family of Rogues?" Come talk about it on our Flash forum!