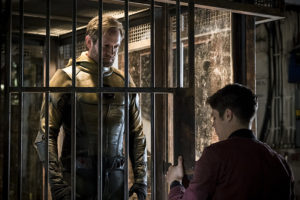 The Flash returned to the air last night, but ratings were a little bit lower than last night's premiere. Of course, once DVR and other things are factored in they will go up a lot more.
Right now, the initial numbers have The Flash at a 1.2/5 in the Ages 18-49 demo and 3.13 million viewers. It still managed to beat Brooklyn Nine-Nine and New Girl on FOX in the ratings, though.
If you've seen the episode and want to talk about it, come by our Flash forum! You can also purchase "Flashpoint" from Amazon.com here.