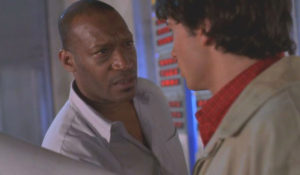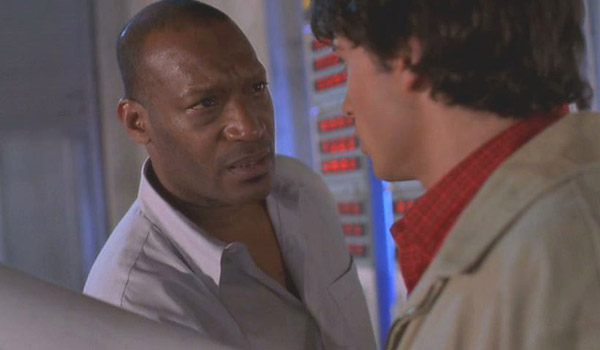 Tony Todd is known for many things – the Candyman movies being high on that list – but to us, he was Earl Jenkins, the ex-Luthorcorp employee with "Jitters" in one of the most popular and enduring episodes of Smallville Season 1.
Now he's back in the DC Universe for The Flash Season 2 – as the voice of Zoom.
"Last year, with the Reverse-Flash, we just modulated Tom Cavanagh's voice, and this year we wanted to do something a little bit different," executive producer Andrew Kreisberg told Variety, where this news was broken. "Part of the mystery of the season is who or what is underneath the Zoom outfit, and so we wanted to do something like James Earl Jones as Darth Vader — this iconic voice coming out of this mask. Last year, we thought of the Reverse-Flash as a speed warrior; this year, Zoom is like a speed demon, and no one does demon-voice better than Tony Todd."
Zoom's appearance will be something like Venom from Spider-Man comics. "The Zoom outfit is much more organic than the Reverse-Flash suit. In a way, it's hard to tell if it is a suit or alive… There's no skin showing, for all you know there's a robot underneath, or dark energy," he says.
Tony Todd has had other DCU roles before: He voiced Darkseid in Lego DC Super Heroes, Icon in Young Justice, and had a role on Batman: The Brave and the Bold. Listen for him in The Flash Season 2, premiering Oct. 6 on The CW.
You can read the Variety article that broke this news – complete with more quotes – here.