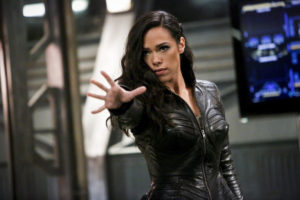 A new episode of The Flash airs tonight at 8PM on The CW, which means The CW has released an "Inside" video to promote it!
It's Part 2 of the "Gorilla City" 2-parter and this one is called "Attack on Central City." Below, see the "Inside" video complete with preview clips and interview material with Executive Producer Aaron Helbing.
Come join the countdown to tonight's show on our Flash forum!
Also, after the show in the 9PM hour, The CW is re-airing the very first episode of Riverdale, a show we love so much we made a podcast about it. You can read more about Riverdale at KSiteTV.
Beneath the video, find some pics.