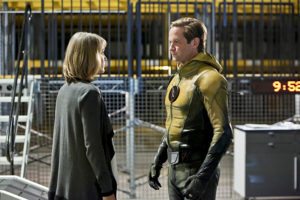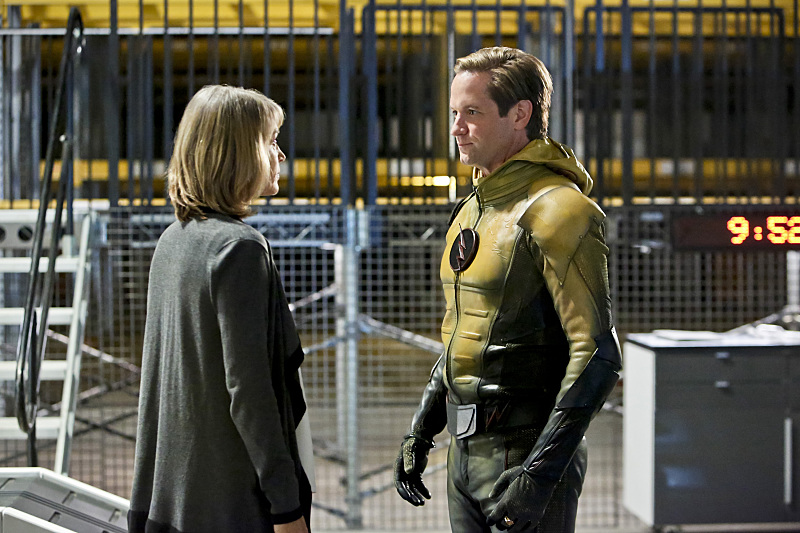 The CW has released official promotional photos for "The Reverse Flash Returns," featuring the return of Matt Letscher as the Reverse Flash. Amanda Pays is apparently back as Tina McGee, too!
How is this possible? Does that mean Eddie's sacrifice was for nothing? We'll find out January 26 on The CW.
You can see the new photos below.