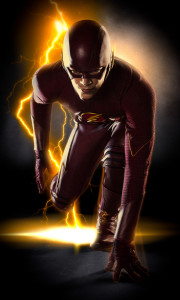 Warner Bros. Television will be bringing The Flash to Comic-Con.
Saturday, July 26 will see The Flash alongside all of the other DC TV in a panel that shouldn't be forgotten – especially since they'll be showing the Flash pilot there!
Following the screening, the cast and crew will answer fan questions.
You can read more details about Warner Bros.' TV plans for Comic-Con here.