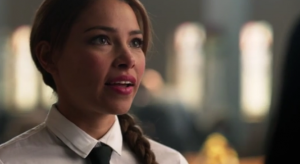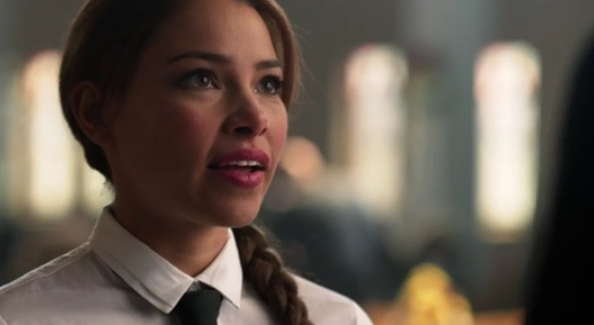 The Flash season finale "We Are The Flash" finally answered a question that fans have said since last year's "Crisis on Earth-X" crossover: Who was that "Mystery Girl" as played by Jessica Parker Kennedy?
The answer to that question is not the one fans were expecting… or at least not the name people expected. If you have not yet watched the episode, read no further!
Jessica Parker Kennedy's character was not revealed as Barry and Iris' daughter from the comics Dawn Allen, nor was she their granddaughter Jenni Ognats a.k.a. XS of the Legion of Super-Heroes. She is, indeed, Barry and Iris' daughter though — with the name Nora, presumably named after Barry's dead mother and not, say, the daughter of Damien Darhk.
Why not stick to a name we knew from the comics?
"We always like to introduce characters and sort of highlight areas that come from the comics but we don't want to be beholden exactly to them so we can change the stories as we see fit and tell it for a television show," Flash Executive Producer Todd Helbing said in an interview posted tonight at ComicBook.com. "With [Nora], it's the time that she comes from and what she did. She makes this sort of big mistake at the end of the episode — you see the concern of what she's done, and Barry certainly learned his lessons from time travel, so now it's going to be interesting to put him on the different side of the problem and see how he can help her fix it."
Nora Allen has made a "big mistake" – and surely we'll find out how to solve that problem when The Flash returns for Season 5 in Fall 2018.