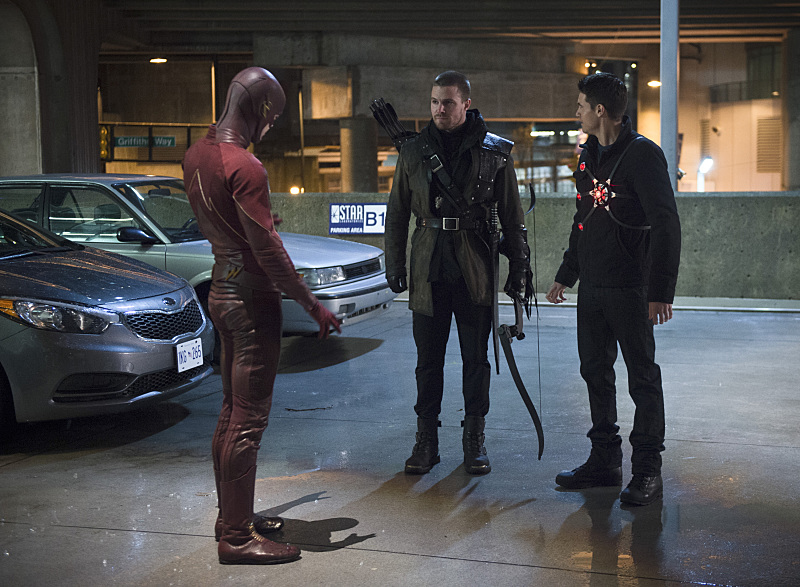 We were so wrapped up in Supergirl coverage and season finale pictures today, we didn't end up posting the ratings for last night yet.
As of this afternoon, "Rogue Air" had 3.65 million viewers and a 1.5/5 in the Ages 18-49 demographic. The show beat Hell's Kitchen on FOX, and demo-wise, it matched Dancing With The Stars. The Flash is a beast!
What did you think of the episode? Come talk about it on our Flash forum!