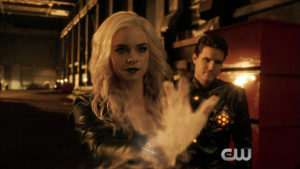 We're going to see alternate versions of several Flash favorites on the February 9 episode of The Flash, and thanks to Mr. Video, we have screen captures from the extended promo trailer for the episode!
Next week's show is called "Welcome to Earth-2" and these screencaps are the perfect alternative while we wait for official promo shots from the network.
And, again… how cool is Killer Frost?!?!