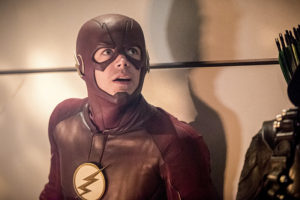 Tonight The CW aired the midseason finale of The Flash, titled "The Present," and now you're probably wondering when the show comes back.
The Flash Season 3 picks up January 24, and that's also the same day when DC's Legends of Tomorrow joins the show on Tuesday nights!
We don't have a trailer for the next episode yet, but if you want to talk about "The Present" with other fans, come by our forum!