Susan Gittins of the @YVRShoots Twitter account and Hollywood North Buzz website has shared a picture of Grant Gustin filming Season 4 of The Flash — and it appears his costume has gotten a little bit of an upgrade, looking more like what we saw in the Season 3 episode "The Once and Future Flash."
You can have a look at the picture below. Apparently they are filming the third episode of the season, which may be called either "Luck Be A Lady" or "Luck Me A Lady." It is also speculated but not confirmed that the villain of the episode is Hazard.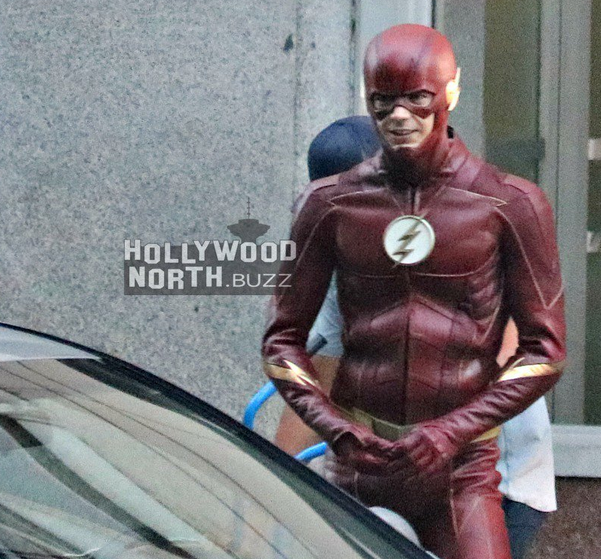 The Flash Season 4 premieres Tuesday, October 10 on The CW. Find all of our news about Season 4 here!