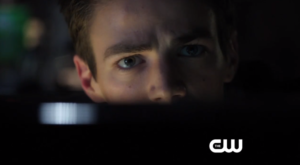 The series premiere of The Flash is only a week away now, and today, The CW has released a preview clip from the first episode, which we guess is called "City of Heroes" after all.
Now, if you saw Barry Allen's introductory episodes on Arrow you've likely seen most of this already — but then again, it's still a great recreation of an iconic DC Comics moment.
Enjoy. The Flash premieres October 7!