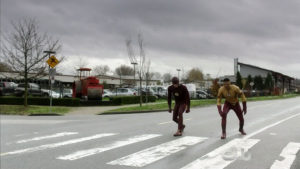 While we wait for some official photos from the February 6 Flash episode, titled "Untouchable," how about some screen captures courtesy of Mr. Video?
It looks like these screencaps come from a longer version of the trailer that aired on TV tonight (see that promo trailer here).
And, again, if you'd like to talk about this week's episode "Dead or Alive" with other fans, come by our Flash forum!
UPDATE: Our apologies; the wrong gallery was placed here earlier. It should be fixed now!