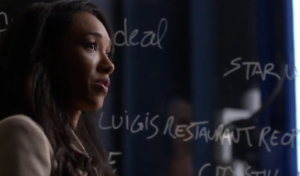 The CW has released two preview clips for tonight's episode of The Flash, titled "Untouchable," as well as in "Inside: Untouchable" preview video with even more clips!
RELATED: The Flash "Untouchable" Official Preview Images
You can find all of those videos below. Come by our Flash forum to count down to the episode's airing!
And hey… I don't really like the name of that dead guy they found. Hopefully he exists on Earth-3 where he's BFF's with Jay Garrick and Tina McGee.