1990s Barry Allen John Wesley Shipp Talks About Grant Gustin & The Flash
John Wesley Shipp reflects on playing the Flash and looks forward to Grant Gustin's take on the role.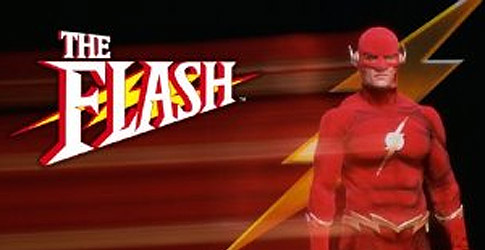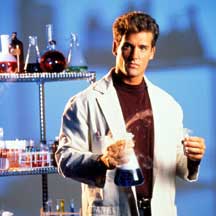 Twenty-three years ago, CBS premiered a high-budget series based on The Flash that they had so much confidence in, they put it on Thursday nights opposite some of the toughest competition on television. At the time, it was one of the most expensive TV series ever.
Playing Barry Allen in that series was John Wesley Shipp, who many may remember from his many other roles which have included soaps, Dawson's Creek, and even a short recent run on MTV's Teen Wolf.
Shipp recently did a guest spot on the "Out Loud and Live!" podcast with J.C. Alvarez, where he looked back on his Flash experience but also looked to the future, as Grant Gustin who, after 22 years of no Flash on TV, finally takes up the red suit.
"The first thing I thought when I saw Grant, I thought he's aerodynamic," Shipp said about his reaction to the casting of TV's new Barry Allen. "That's the modern sensibility. Back in the 90's, everything had to be big muscle, but let's face it: We had to cut down the suit. If you'll watch, we pared it down as it went on, because it just didn't make sense. But I thought he's very aerodynamic, the way he's built. It's a good look."
The former Flash is also aware of the many connections he and Grant Gustin have. "There are striking similarities between Grant and I. People were complaining. 'Why is this guy playing a superhero? He just got through playing a villain!' Well, both my Emmys were as a psychotic would-be rapist and a woman abuser. We were both born in Norfolk, Virginia. How's that for a coincidence?" Mr. Shipp enthused.
Shipp has encouraged his fans to watch the Barry Allen Arrow episodes if they want to see more of the character and an actual spin-off show. "I wish him all the best. In fact, I've said 'come on. How long have we waited? You want a Flash series? You better get into Arrow and support Grant, because they can say they're gonna spin off, but you need to give him and them support so the series actually materializes," he said.
If a Flash series does go, would Mr. Shipp be willing to return to Central City sometime, in a different role?
"If it was the right fit. You know what? I'm not holding my breath. In fact, I so wanted my audience not to go in critically judging Grant so that I put a series of things saying that. 'Let's get behind him, let's support him,' and I stopped, because people began to say 'well, you need to be on that show, and if you're not on that show…' and I said 'Okay. Now it's looking like I'm campaigning to be on that show, which I'm not'," he said. "If that happens and it works, that's great. And if it doesn't, that's great and I wish them well."
You can listen to the entire [very fascinating] podcast appearance of John Wesley Shipp on "Out Loud and Live!" here.
The Flash "Good-Bye Vibrations" Description
Official CW description with spoilers for The Flash episode "Good-bye Vibrations" airing June 1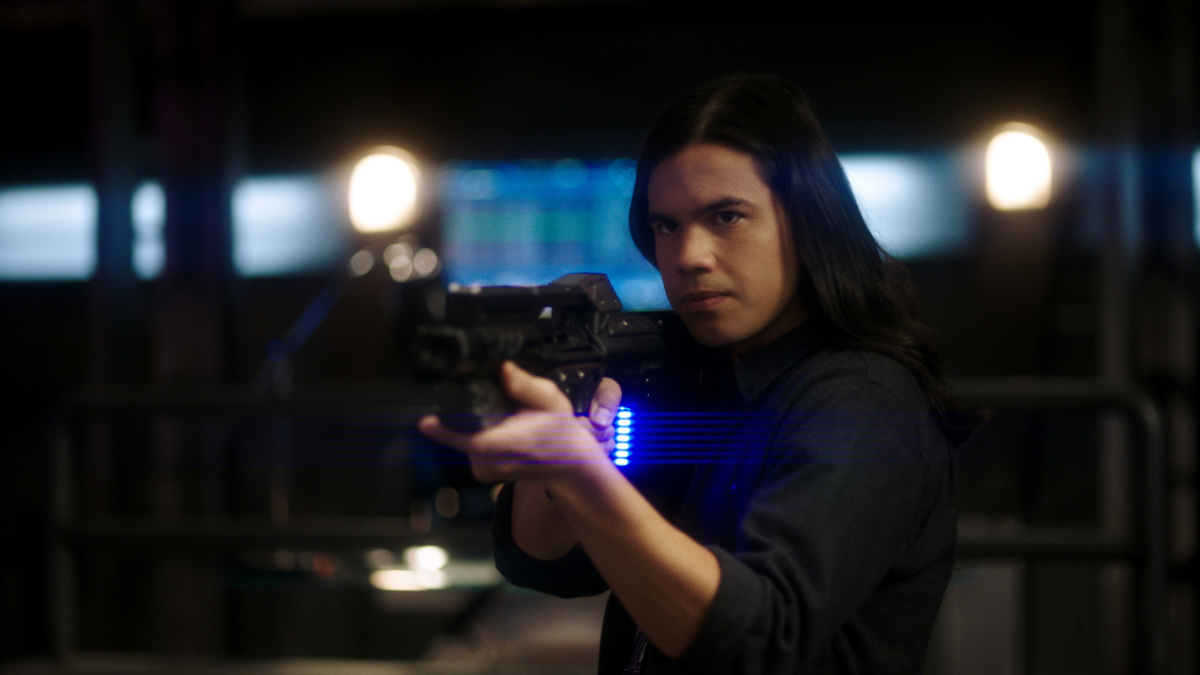 It appears that June 1 is when Cisco (Carlos Valdes) is leaving The Flash, as The CW has released the official description for that episode, which is called "Good-Bye Vibrations." here's the write-up; hopefully we will have some photos soon.
CISCO LEAVES CENTRAL CITY – Cisco (Carlos Valdes) and Kamila (guest star Victoria Park) tell the team they are leaving Central City. However, Barry (Grant Gustin), Iris (Candice Patton) and Caitlin (Danielle Panabaker) don't have much time to digest the news because a new version of Rainbow Raider (guest star Jona Xiao) strikes and OG Team Flash must join together one final time to save the city. Philip Chipera directed the episode written by Kelly Wheeler & Jeff Hersh (#712). Original airdate 6/1/2021
Flash "Family Matters" Photos Released
Preview images for The Flash episode "Family Matters" airing May 18 on The CW
The May 18 episode of The Flash is called "Family Matters" and The CW has now released a gallery of photos with some spoilers to promote it!
Here's how the episode is described; the gallery of photos follows below.
PSYCH THREATENS IRIS — Iris (Candice Patton) is pushed to the limit as she seeks to uncover the mysterious truth about Psych (guest star Ennis Esmer). Meanwhile, Barry (Grant Gustin) initiates a new training system, that could potentially backfire, with devastating consequences. Joe (Jesse L. Martin) and Cisco (Carlos Valdes) make life-altering decisions. Philip Chipera directed the episode written by Lauren Barnett & Emily Palizzi (#710). Original airdate 5/18/2021
THE FLASH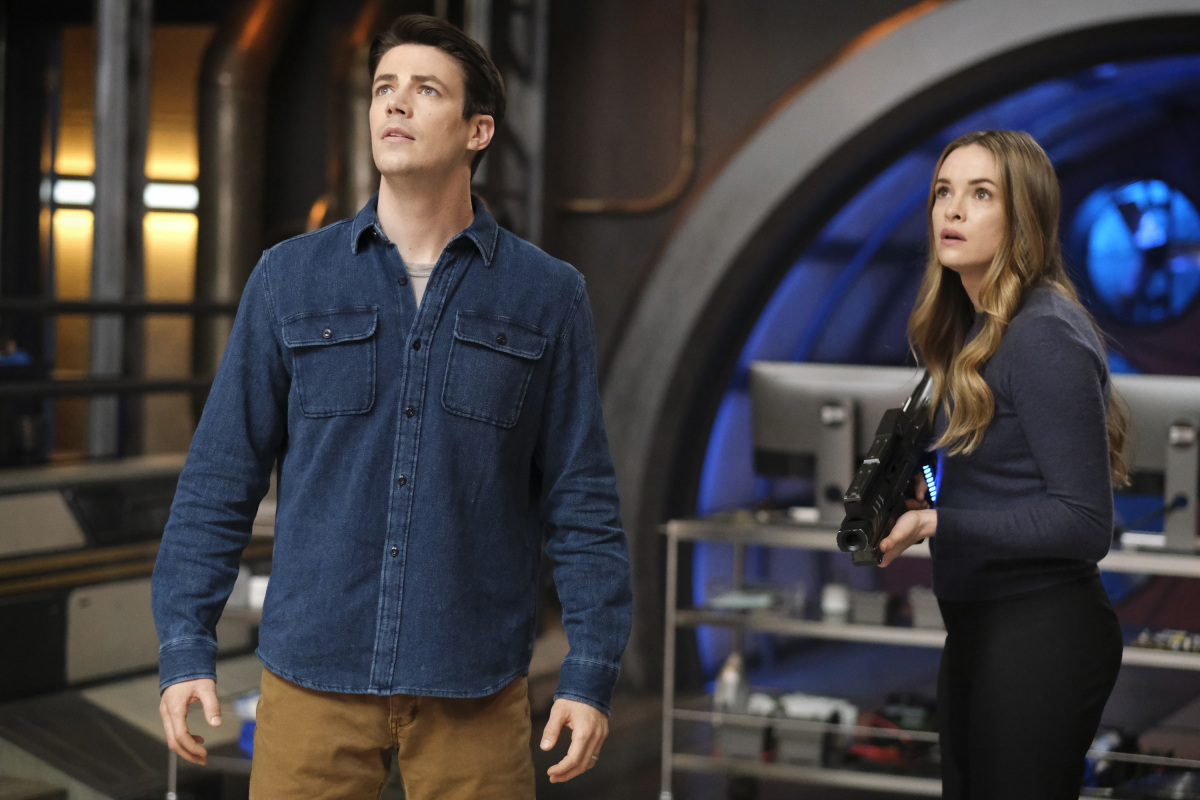 Picture 1 of 7
The Flash -- "Family Matters, Part 1" -- Image Number: FLA710a_0176r.jpg -- Pictured (L-R): Grant Gustin as Barry Allen and Danielle Panabaker as Caitlin Snow -- Photo: Bettina Strauss/The CW -- © 2021 The CW Network, LLC. All Rights Reserved.Photo Credit: Bettina Strauss
Spotted on Set: Jordan Fisher as Impulse for Flash Episode 150
Jordan Fisher has been spotted on set wearing his Impulse costume for The Flash Episode 150.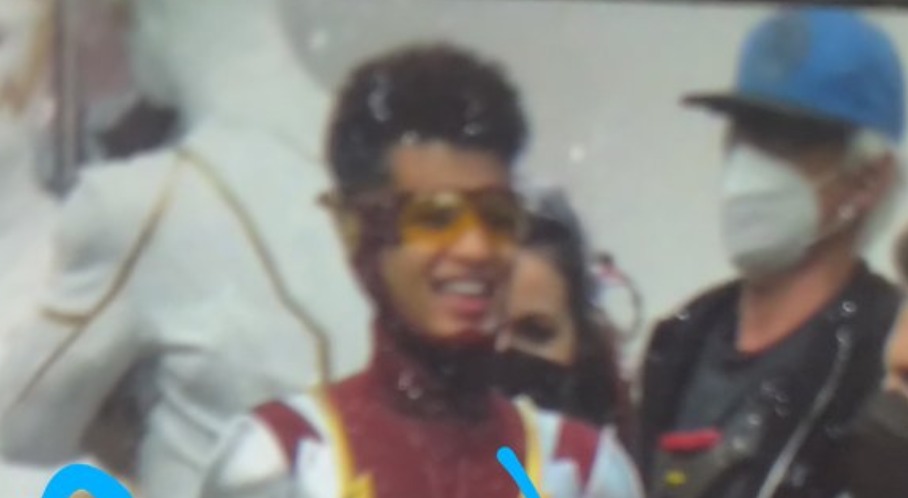 Surprisingly, The CW didn't release an official photo ahead of some outdoor filming for The Flash Episode 150… which means that photographers up in Vancouver were the ones to deliver our first look at Jordan Fisher in costume as Bart Allen a.k.a. Impulse.
As you can see, the costume is very true to the one from the comics, first introduced in a story drawn by artist Mike Wieringo and written by Mark Waid.
Stay tuned for when we'll likely get an official one from the network and the studio within a few days… but if you just can't wait… swing by Canadagraphs' Patreon for your first peeks! Below, have a look at what Bart Allen's costume looks like in the pages of DC Comics.