Arrow #2.8 "The Scientist" Description – Grant Gustin Guest Stars As Barry Allen (The Flash)
Official CW description for the Arrow episode The Scientist, featuring Grant Gustin as Barry Allen, The Flash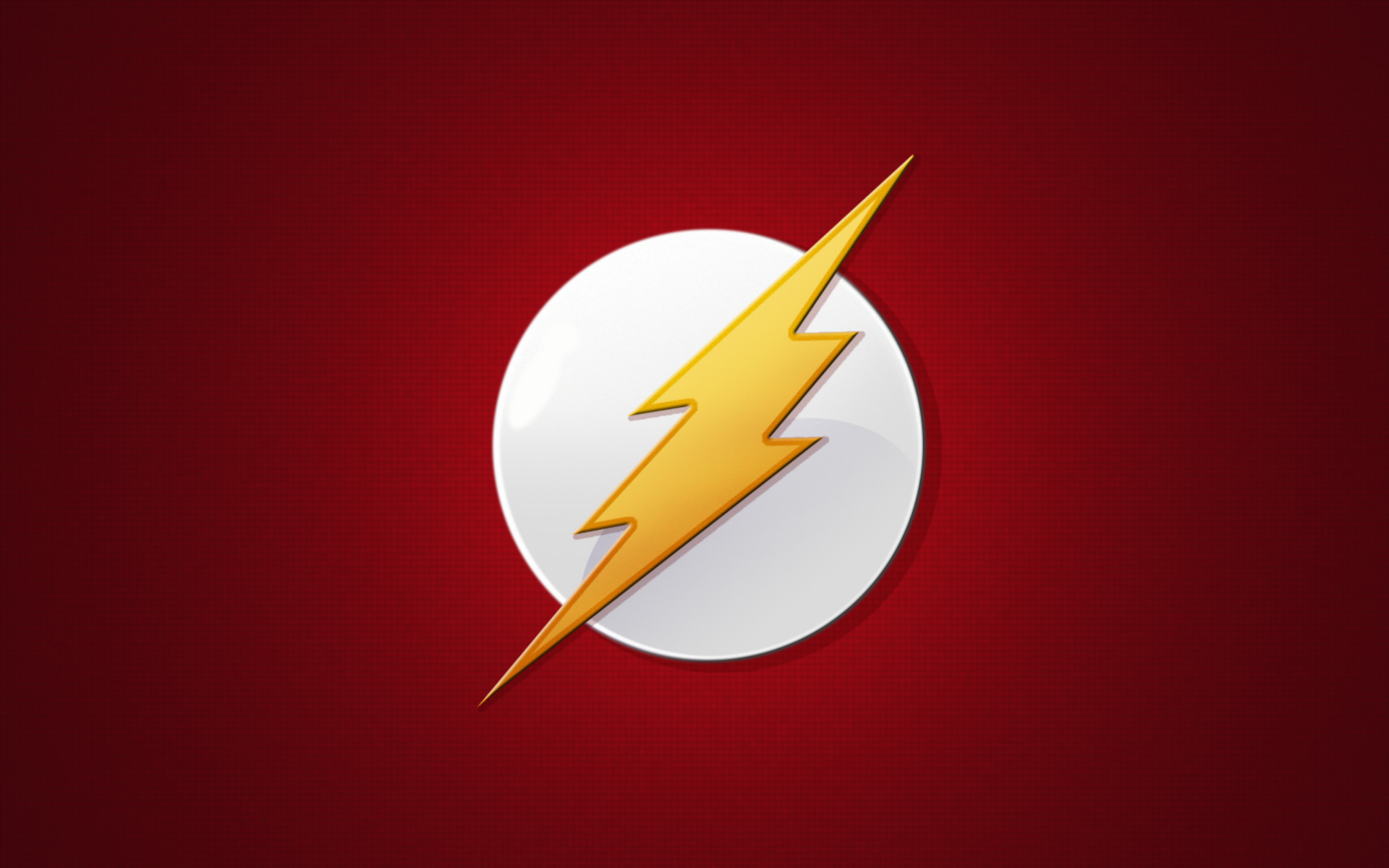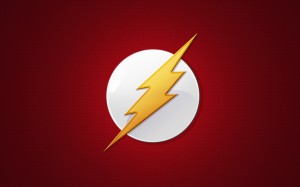 The CW has released an official description confirming the title and air date for the first episode of Arrow to feature "The Flash" Barry Allen.
The episode will air December 4, and here's the write-up. For more Arrow Season 2 spoilers, go here.
BARRY ALLEN COMES TO STARLING CITY — A seemingly impossible robbery at Queen Consolidated's Applied Sciences Division brings Central City police scientist Barry Allen (guest star Grant Gustin) to town.  Citing a similar case back home, Barry offers to help Oliver (Stephen Amell) and team with the investigation.  Oliver senses there is more to Barry than meets the eye, but he's distracted by the similarities between this current case and something that happened on the island.  Meanwhile, Felicity (Emily Bett Rickards) takes a liking to Barry, which doesn't go unnoticed by Oliver.  Sin (guest star Bex Taylor-Klaus) asks Roy (Colton Haynes) for help when a friend of hers goes missing.  Roy is surprised when Thea (Willa Holland) not only encourages him to help, but joins the search.  Unfortunately, Sin's friend is connected to Brother Blood (guest star Kevin Alejandro), and their search ultimately gets one of them seriously injured.  Michael Schultz directed the episode with story by Greg Berlanti & Andrew Kresiberg and teleplay by Andrew Kreisberg & Geoff Johns (#208).
The Flash "Good-Bye Vibrations" Description
Official CW description with spoilers for The Flash episode "Good-bye Vibrations" airing June 1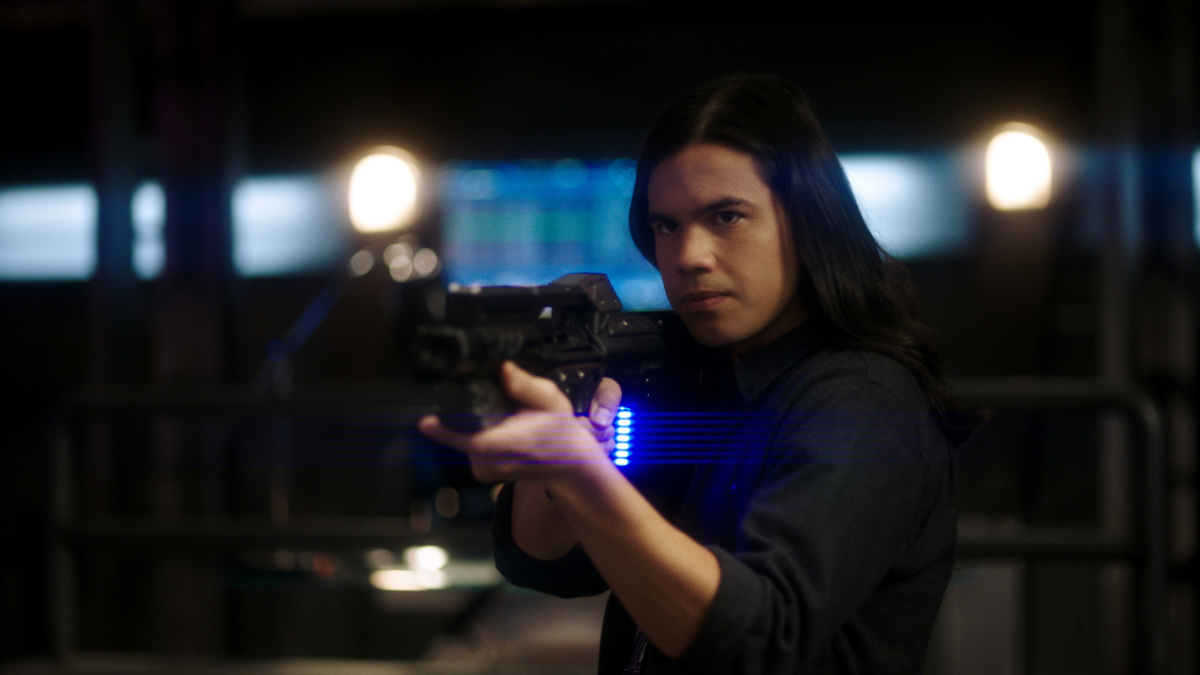 It appears that June 1 is when Cisco (Carlos Valdes) is leaving The Flash, as The CW has released the official description for that episode, which is called "Good-Bye Vibrations." here's the write-up; hopefully we will have some photos soon.
CISCO LEAVES CENTRAL CITY – Cisco (Carlos Valdes) and Kamila (guest star Victoria Park) tell the team they are leaving Central City. However, Barry (Grant Gustin), Iris (Candice Patton) and Caitlin (Danielle Panabaker) don't have much time to digest the news because a new version of Rainbow Raider (guest star Jona Xiao) strikes and OG Team Flash must join together one final time to save the city. Philip Chipera directed the episode written by Kelly Wheeler & Jeff Hersh (#712). Original airdate 6/1/2021
Flash "Family Matters" Photos Released
Preview images for The Flash episode "Family Matters" airing May 18 on The CW
The May 18 episode of The Flash is called "Family Matters" and The CW has now released a gallery of photos with some spoilers to promote it!
Here's how the episode is described; the gallery of photos follows below.
PSYCH THREATENS IRIS — Iris (Candice Patton) is pushed to the limit as she seeks to uncover the mysterious truth about Psych (guest star Ennis Esmer). Meanwhile, Barry (Grant Gustin) initiates a new training system, that could potentially backfire, with devastating consequences. Joe (Jesse L. Martin) and Cisco (Carlos Valdes) make life-altering decisions. Philip Chipera directed the episode written by Lauren Barnett & Emily Palizzi (#710). Original airdate 5/18/2021
THE FLASH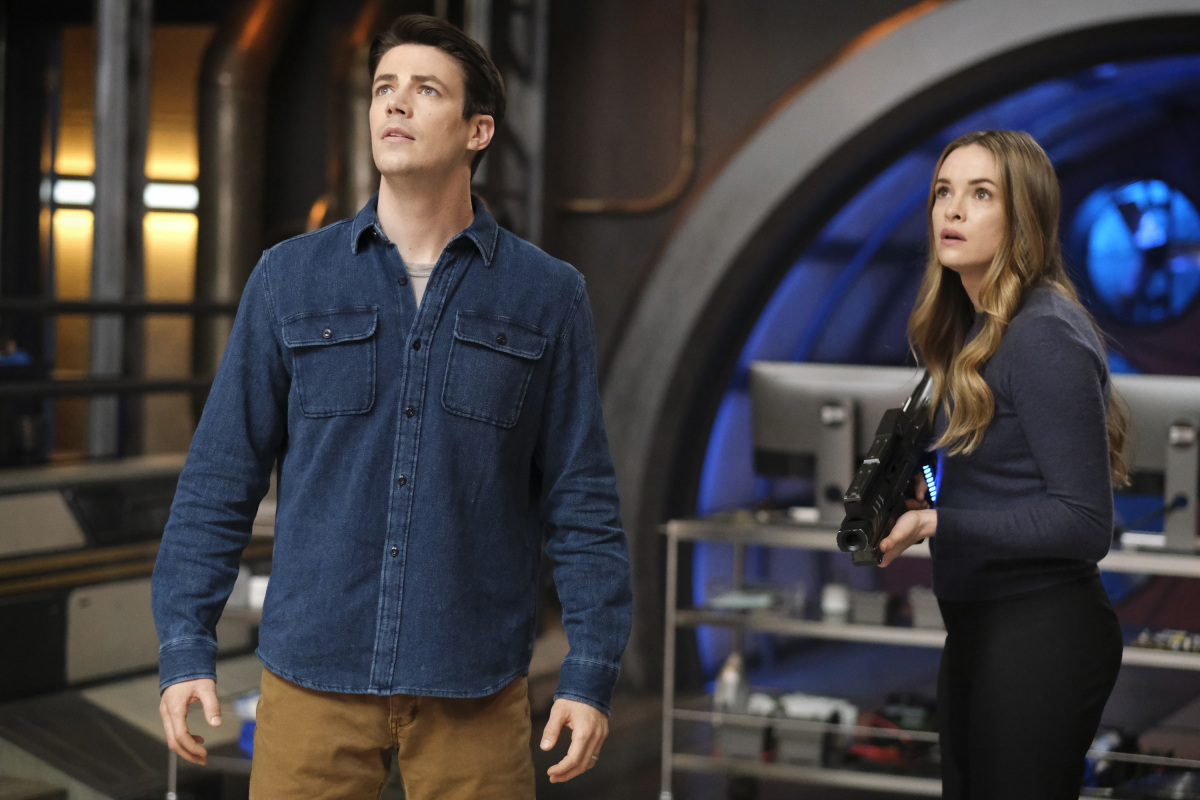 Picture 1 of 7
The Flash -- "Family Matters, Part 1" -- Image Number: FLA710a_0176r.jpg -- Pictured (L-R): Grant Gustin as Barry Allen and Danielle Panabaker as Caitlin Snow -- Photo: Bettina Strauss/The CW -- © 2021 The CW Network, LLC. All Rights Reserved.Photo Credit: Bettina Strauss
Spotted on Set: Jordan Fisher as Impulse for Flash Episode 150
Jordan Fisher has been spotted on set wearing his Impulse costume for The Flash Episode 150.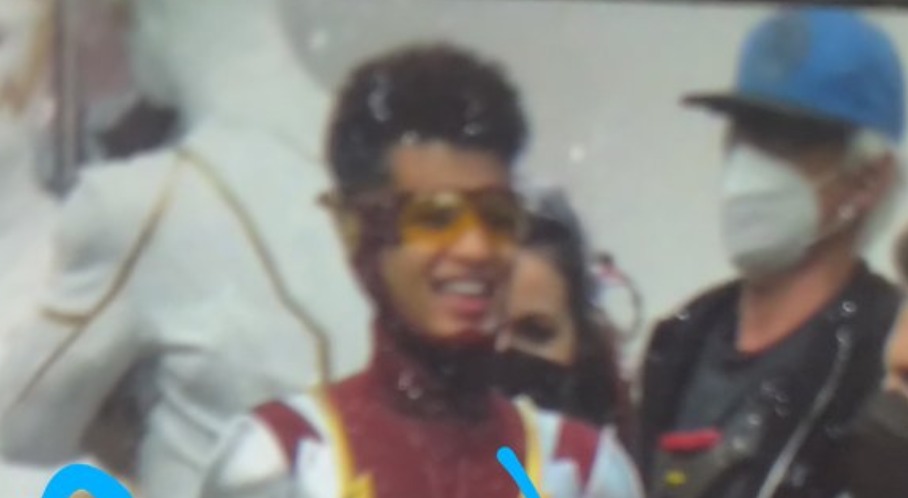 Surprisingly, The CW didn't release an official photo ahead of some outdoor filming for The Flash Episode 150… which means that photographers up in Vancouver were the ones to deliver our first look at Jordan Fisher in costume as Bart Allen a.k.a. Impulse.
As you can see, the costume is very true to the one from the comics, first introduced in a story drawn by artist Mike Wieringo and written by Mark Waid.
Stay tuned for when we'll likely get an official one from the network and the studio within a few days… but if you just can't wait… swing by Canadagraphs' Patreon for your first peeks! Below, have a look at what Bart Allen's costume looks like in the pages of DC Comics.