Flash Season Premiere Clip: Barry & Iris Have A Dinner Date
The CW has released a preview clip from The Flash season premiere "All's Wells That Ends Wells."
In a preview clip for tonight's Flash season premiere, Barry (Grant Gustin) and Iris (Candice Patton) have a dinner date! But wait — wasn't Iris still in the mirror world? It's been so long since the last episode, you're forgiven if you don't remember.
"All's Wells That Ends Wells" airs tonight (March 2) on The CW after a long wait, but hey… we now have this preview clip, and official photo stills and a description with spoilers for the season premiere can also be found below. Don't forget that after The Flash we get a new episode of new Tuesday night companion series Superman & Lois!
THE FLASH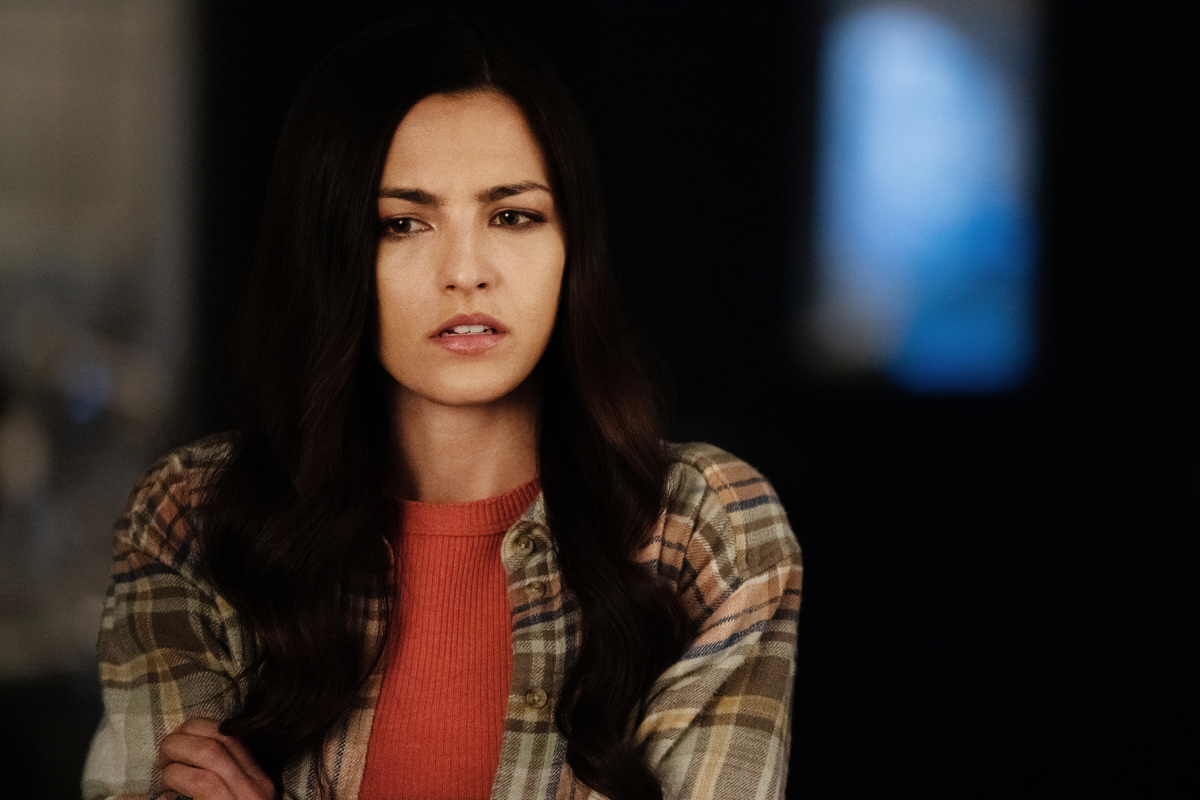 SEASON PREMIERE – When an experiment to save Barry's (Grant Gustin) speed backfires, Nash Wells (Tom Cavanagh) searches for a way to save The Flash and comes up with a dangerous plan. Meanwhile, Iris (Candice Patton) makes a startling realization inside the Mirrorverse and Cecile (Danielle Nicolet) faces off with Rosa Dillon (guest star Ashley Rickards). Alexandra La Roche directed the episode written by Sam Chalsen & Lauren Certo (#701). Original airdate 3/2/2021.
Spotted on Set: Jordan Fisher as Impulse for Flash Episode 150
Jordan Fisher has been spotted on set wearing his Impulse costume for The Flash Episode 150.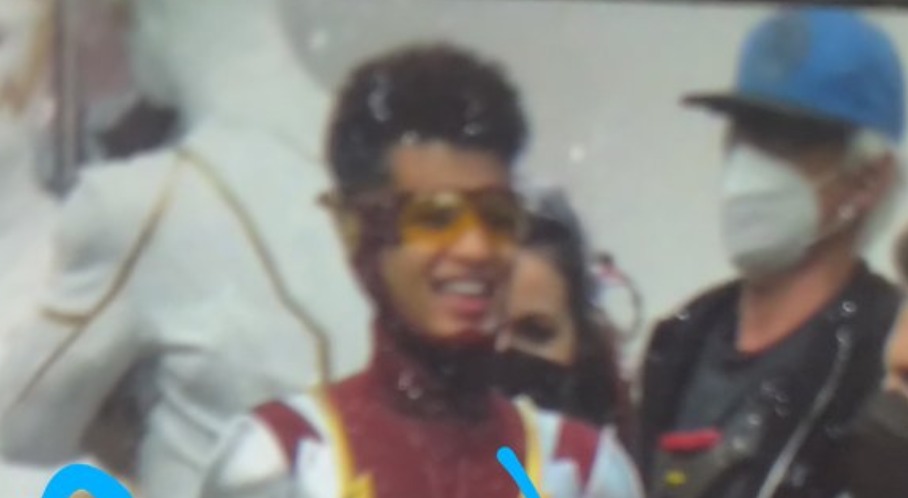 Surprisingly, The CW didn't release an official photo ahead of some outdoor filming for The Flash Episode 150… which means that photographers up in Vancouver were the ones to deliver our first look at Jordan Fisher in costume as Bart Allen a.k.a. Impulse.
As you can see, the costume is very true to the one from the comics, first introduced in a story drawn by artist Mike Wieringo and written by Mark Waid.
Stay tuned for when we'll likely get an official one from the network and the studio within a few days… but if you just can't wait… swing by Canadagraphs' Patreon for your first peeks! Below, have a look at what Bart Allen's costume looks like in the pages of DC Comics.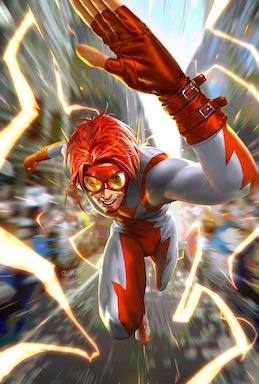 Flash Spoilers: "Family Matters, Part 2"
Official CW description with spoilers for The Flash episode "Family Matters, Part 2" airing May 25 on The CW

"Family Matters, Part 2" is the title of the May 25 episode of The Flash and The CW has released a very short description to promote it! Here's the write-up; hopefully we'll know more when The CW releases some official photos.
TEAMWORK – Barry (Grant Gustin) and Iris (Candice Patton) come together to try and stop a dangerous force from destroying Central City. Chad Lowe directed the episode with story by Jonathan Butler & Gabriel Garza and teleplay by Thomas Pound (#711). Original airdate 5/25/2021
Keep up with all of the latest Flash news by following @FlashTVNews on Twitter!
The Flash "Timeless" Photos Released
Preview images with spoilers for The Flash episode "Timeless" airing May 11 on The CW
The CW has released some promotional photos for "Timeless" which is the Tuesday, May 11 episode of The Flash. You can find the new photos below the description:
BARRY SEEKS OUT TIMELESS WELLS — After a devastating betrayal, Barry (Grant Gustin) turns to Timeless Wells (Tom Cavanagh) for help. Meanwhile, Iris (Candice Patton) leads Team Citizen down a dangerous road in search of answers, and Cisco (Carlos Valdes) confides his biggest fear to Kamilla (guest star Victoria Park). Menhaj Huda directed the episode written by Kristen Kim & Joshua V. Gilbert (#709). Original airdate 5/11/2021
THE FLASH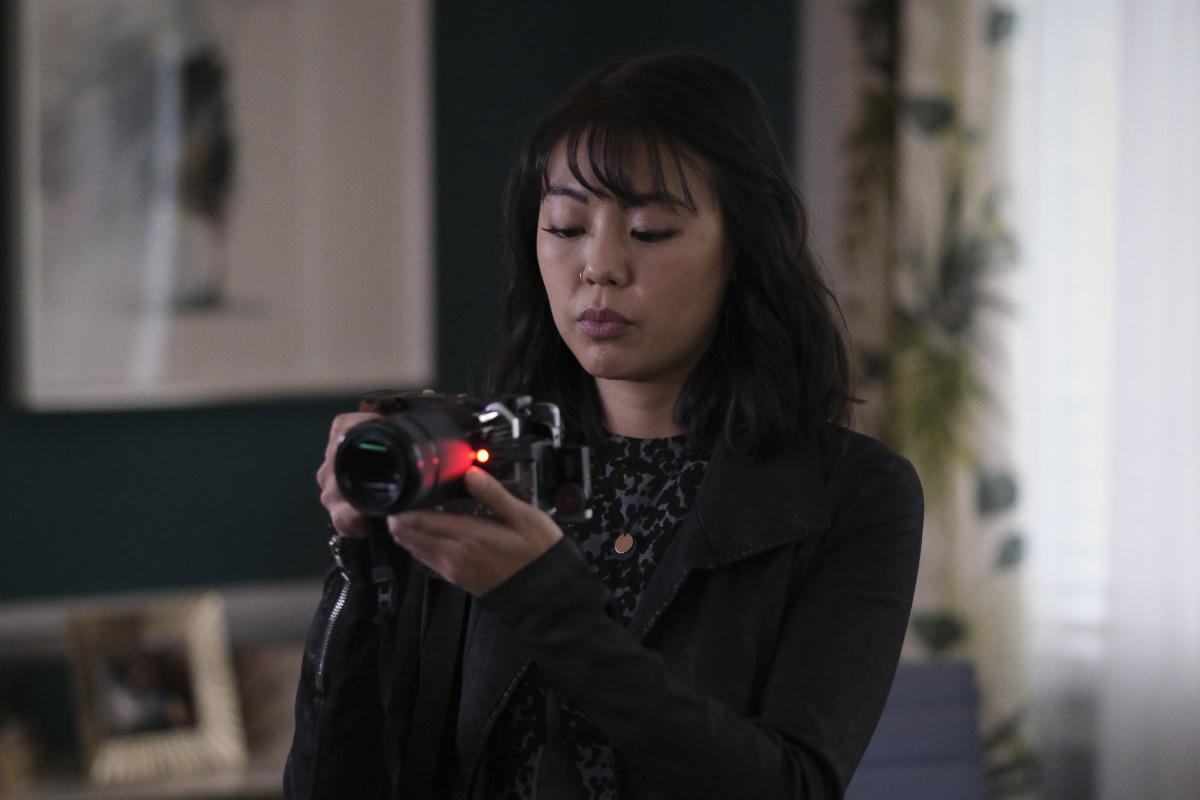 Barry Allen (Grant Gustin) lived a normal life as a perpetually tardy C.S.I. in the Central City Police Department. Barry's life changed forever when the S.T.A.R. Labs Particle Accelerator exploded, creating a dark-matter lightning storm that struck Barry, bestowing him with super- speed and making him the fastest man alive — The Flash.