Grant Gustin's Flash Future May Go Beyond Season 7
Grant Gustin has revealed that negotiations have already started for Seasons 8 and 9 of The Flash.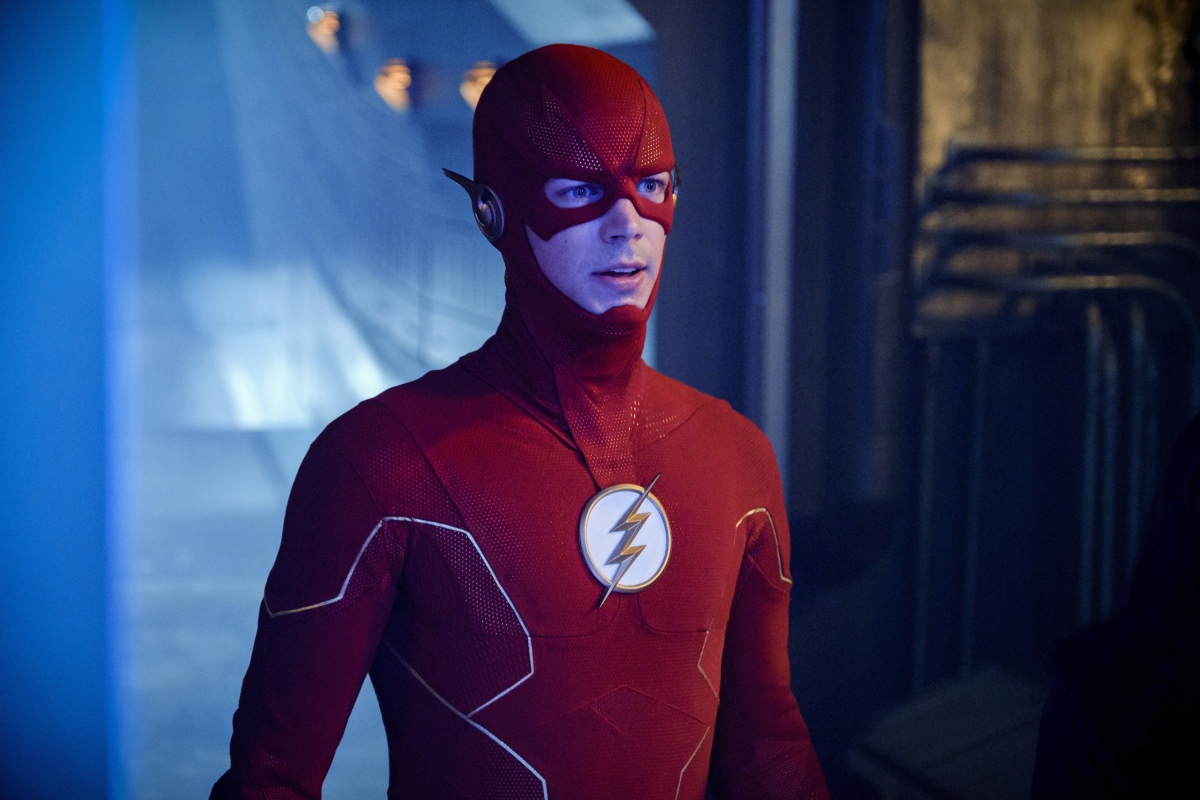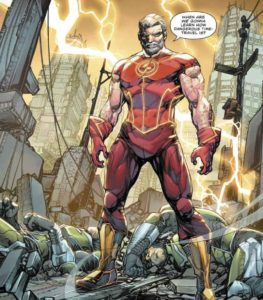 The seventh season of The Flash is the last one on Grant Gustin's current contract — but don't worry, speedsters: Appearing on Michael Rosenbaum's "Inside of You" show, Grant Gustin confirmed that they already had been talking about more.
"The conversations actually had started already, for adding a potential 8th and 9th, and then this pandemic happened, and everything has stopped," Grant revealed, adding that first, everyone needs to know about the show's immediate future.
"We don't know when we're going back, and we didn't finish our last episodes of Season 6. And now, we might do those scripts when we go back for [Season] 7 to lead into what we were going to film anyway. I don't know what the plan is. We don't know when we're back, and I don't know when we're going to continue the negotiation talks," he continued.
Showrunner Eric Wallace has also indicated in recent interviews that he has plans for multiple additional seasons of the show — so hopes are high that we'll be saying "keep running, Barry, keep running!"
You can watch Grant's visit to "Inside of You" below. Fun trivia: Though he's most famous for playing Lex Luthor on Smallville, Michael Rosenbaum was also the Flash, voicing Wally West in the Justice League animated series. In this interview, Grant and Michael talk a little bit about their respective Flashes.
Flash References In New Grant Gustin Commercial
The Flash actor Grant Gustin has appeared in a new commercial for MNTN with former Green Lantern Ryan Reynolds.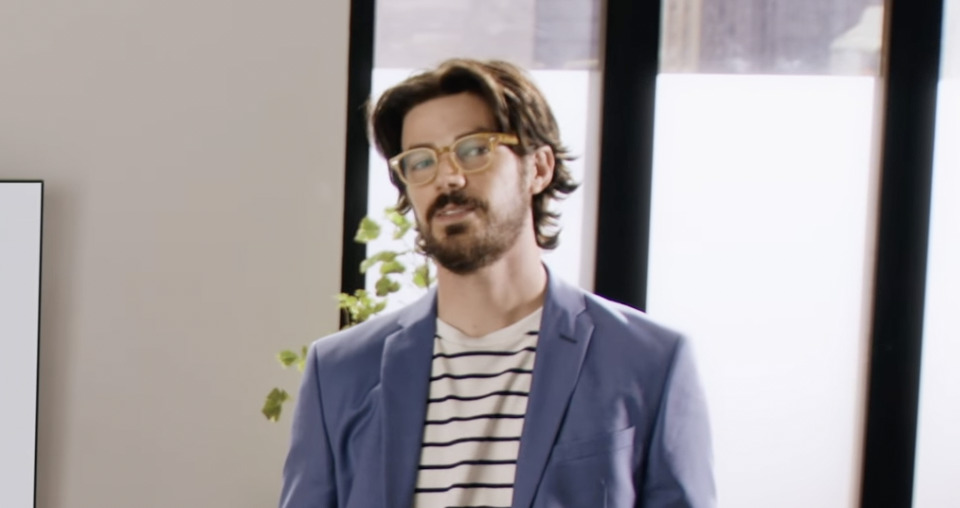 The Flash Grant Gustin is in a new trailer for MNTN alongside Ryan Reynolds, who, of course, played another DC hero, Green Lantern, back in the day. In the trailer, Grant plays a character named "Seymour Roas" but despite this, Reynolds can't resist making a few Flash puns at Grant's expense.
The commercial is quite fun and ends with the thoughts many of us have had, with Reynolds saying to Grant "you'll always be my Barry," only to have Grant respond with "you'll always be my Hal." If only we had gotten to see this team-up in an actual film; maybe it would have redeemed the awful Green Lantern movie and given us a Flash we all love rather than the person who headlined this year's flop.
You can see the trailer below.
No, That Was Not Teddy Sears In The Flash Movie
Flash TV series actor Teddy Sears confirms that was not him playing Jay Garrick in The Flash movie.
SPOILER WARNING: The Warner Bros. Pictures film The Flash is being discussed in this post.
The Flash is currently speeding onto movie screens, and considering the box office, it might be speeding out of theaters just as fast, but there is one particular thing that fans of The Flash TV series have been wondering: Did we see a cameo of Teddy Sears as Jay Garrick in The Flash movie?
The answer is: No. TVLine did their due diligence in finding out from Sears himself what is going on.
"People kept telling me that I was in the new Flash movie…," Sears told TVLine in an article posted on their website. "I mean, I'm sleep-deprived with a newborn at home, so my memory is a little foggy. But I'm pretty sure I would have remembered shooting a major DC Studios film."
"Sadly, I'm not in this," he continued. He did acknowledge that the likeness does look like him.
There are some other cameos – sadly, not Grant Gustin or John Wesley Shipp, either. The movie is currently playing in theaters worldwide. As for Teddy Sears? Look for him in the DC Animated feature Justice League: Warworld where he will voice Travis Morgan, a.k.a. The Warlord. That comes out in July.
The Flash Season 9 & Complete Series Blu-rays Announced
Flash Complete Series and Season 9 Blu-ray sets are coming out in August 2023.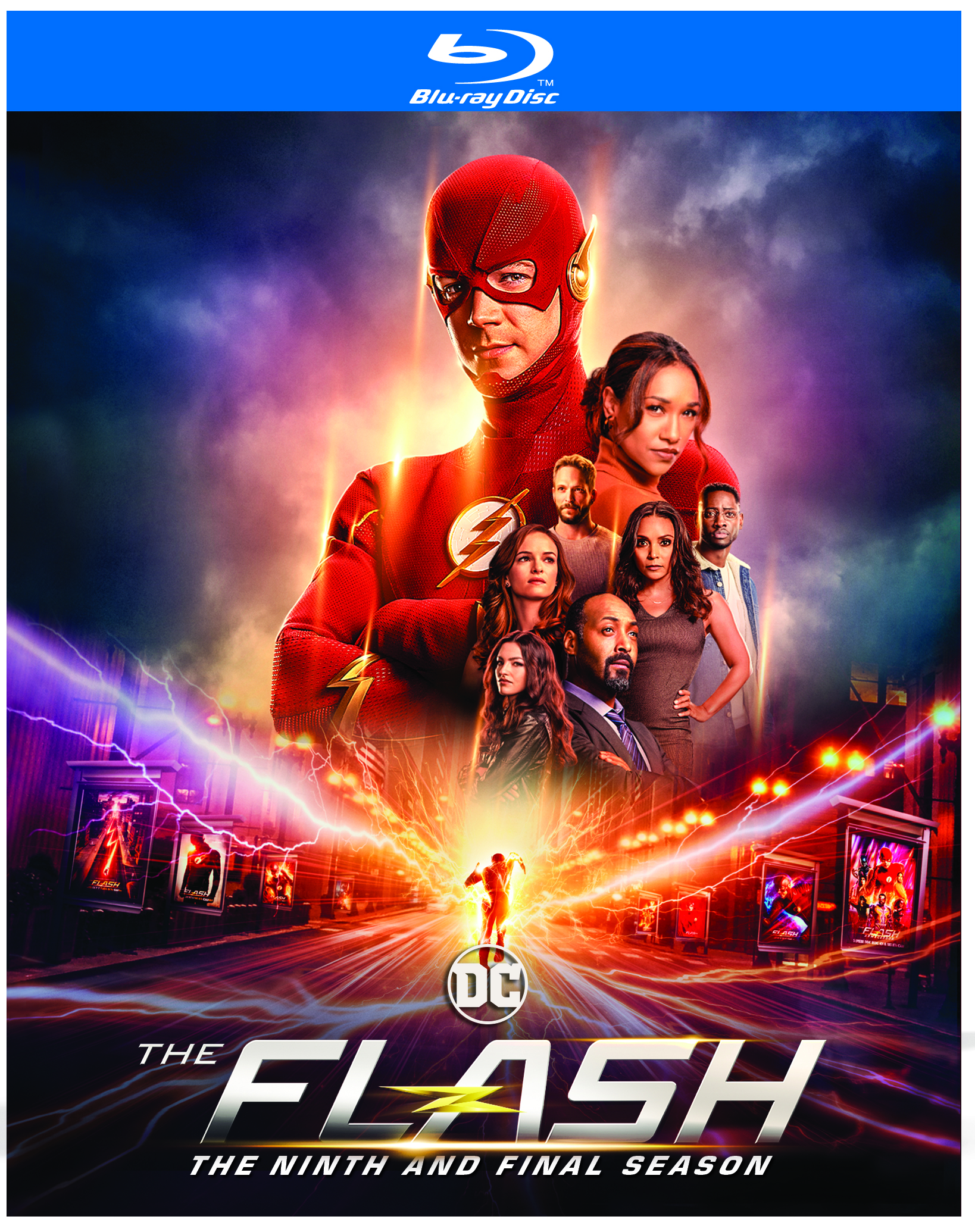 The Flash: The Ninth and Final Season and The Flash: The Complete Series are both coming to Blu-ray and DVD on August 29. Extras for the Season 9 set have also been revealed, as has box art for both. The Complete Series box art is a bit odd: While it's truth in advertising for the final seasons to have Cecile front and center, the lack of Carlos Valdes (Cisco) or Tom Cavanagh (as any Wells) is.. a choice.
Here's the press release with more info:
BURBANK, CA (June 1, 2023) – The fast-paced DC Super Hero drama ends its nine-season run as The Flash: The Ninth and Final Season arrives on Blu-rayTM Disc and DVD on August 29, 2023. The action continues through all 13 episodes of the final season along with brand-new bonus content. The season is also available to own on Digital via purchase from digital retailers. 
Also available on August 29, is The Flash: The Complete Series on Blu-ray Disc and DVD, which includes 184 episodes from the exhilarating DC series along with hours of bonus content from all nine seasons in one complete set.
After defeating the Reverse Flash once and for all, the ninth season of The Flash picks up one week after their epic battle, and Barry Allen aka The Flash and Iris West-Allen are reconnecting and growing closer than ever. When a deadly group of Rogues descend on Central City, led by a powerful and unknown new threat, The Flash and his team including Meta-Empath Cecile Horton, the light-powered meta, Allegra Garcia, brilliant tech-nerd Chester P. Runk and reformed cryogenics thief Mark Blaine, must once again defy the odds to save the day. But as The Rogues are defeated, a deadly new adversary rises to challenge Barry Allen's heroic legacy. In their greatest battle yet, Barry and Team Flash will be pushed to their limits, to save Central City one last time.
The Flash stars Grant Gustin (Arrow, Glee), Candice Patton (The Game), Danielle Panabaker (Sky High, Friday the 13th), Danielle Nicolet (Central Intelligence), Kayla Compton (Making Moves), Brandon McKnight (The Shape of Water) and Jon Cor (Shadowhunters). Based on the characters from DC, The Flash is produced by Berlanti Productions in association with Warner Bros. Television, with executive producers Greg Berlanti (Arrow, Supergirl, DC's Legends of Tomorrow, Riverdale), Eric Wallace (Teen Wolf, Z Nation, Eureka), Sarah Schechter (Batwoman, Riverdale, Black Lightning, Supergirl), Jonathan Butler, and Sam Chalsen (Sleepy Hollow).
SPECIAL FEATURES INCLUDE:
The Flash: The Saga of the Scarlett Speedster (featurette)
Deleted Scenes
Gag Reel
The Flash: The Complete Ninth Season and The Flash: The Complete Series will be available to purchase August 29, 2023 on Blu-ray Disc and DVD both online and in-store at major retailers. The series is also available now to purchase Digitally from Amazon Prime Video, AppleTV, Google Play, Vudu and more. 
The Flash: The Ninth and Final Season
Includes 13 one-hour episodes:
Wednesday Ever After
Hear No Evil
Rogues of War
The Mask of the Red Death, Part 1
The Mask of the Red Death, Part 2
The Good, the Bad and the Lucky
Wildest Dreams
Partners in Time
It's My Party and I'll Die if I Want To
A New World, Part 1
A New World, Part 2
A New World, Part 3
A New World, Part 4
Pre-order today and support FlashTVNews and the related site network!
The Flash: The Ninth and Final Season – The Flash: The Complete Series