Hartley Sawyer Fired From The Flash After Offensive Tweets Surface
Hartley Sawyer has been fired from The Flash after racist and misogynistic tweets surfaced.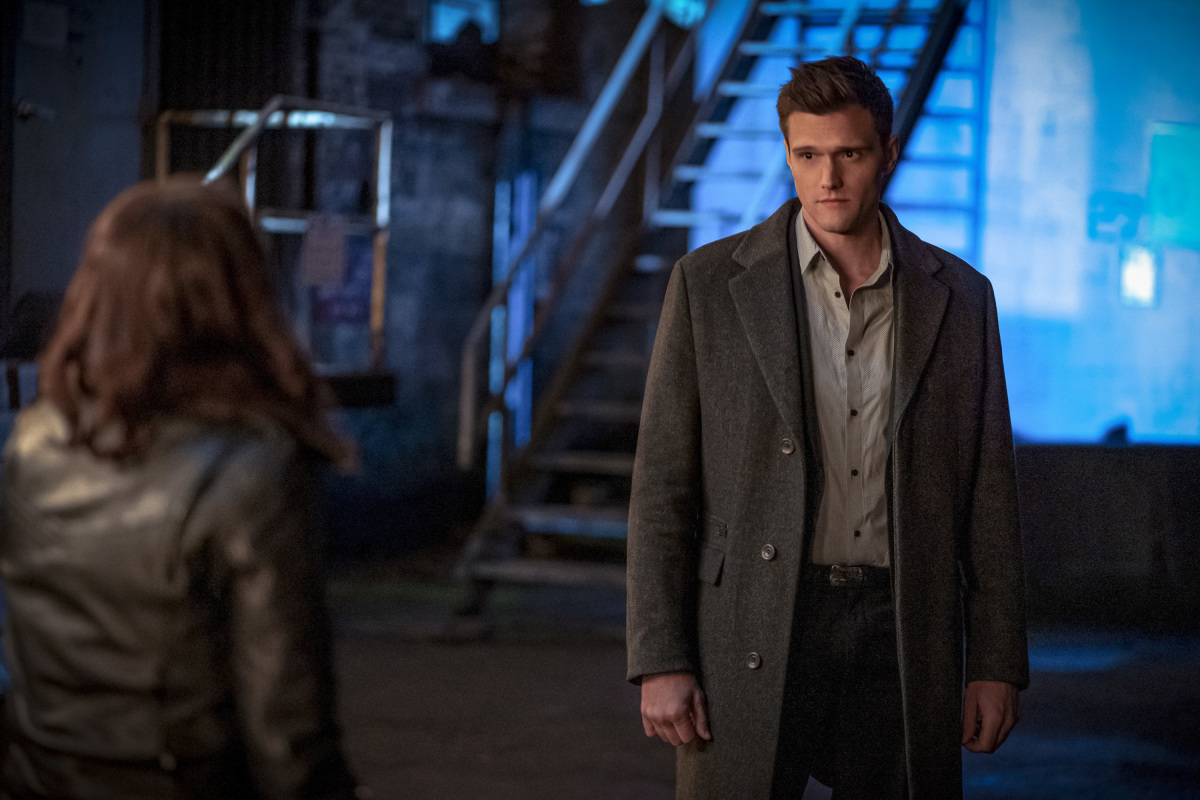 The Flash's Ralph Dibny couldn't stretch himself out of this one: At a time when the country faces racial inequality and unrest, offensive tweets making misogynist and/or racist jokes recently surfaced which did not paint a particularly good picture for Hartley Sawyer, the actor who plays him.
Or rather, played him: Hartley Sawyer has been fired from The Flash.
We're not going to quote what he said here, but do trust that the comments were inappropriate and offensive. The companies behind The Flash took swift action.
"Hartley Sawyer will not be returning for season seven of The Flash," The CW, producers Warner Bros. TV and Berlanti Productions, and executive producer Eric Wallace said in a statement. "In regards to Mr. Sawyer's posts on social media, we do not tolerate derogatory remarks that target any race, ethnicity, national origin, gender, or sexual orientation. Such remarks are antithetical to our values and polices, which strive and evolve to promote a safe, inclusive and productive environment for our workforce."
When Hartley's tweets surfaced last week, he quickly deleted his Twitter feed and posted an apology on Instagram.
"My words, irrelevant of being meant with an intent of humor, were hurtful, and unacceptable. I am ashamed I was capable of these really horrible attempts to get attention at that time. I regret them deeply. This was not acceptable behavior. These were words I threw out at the time with no thought or recognition of the harm my words could do, and now have done today," his own statement said.
Flash showrunner Eric Wallace — who has taken pride in the diversity of the series and is pledging to do more in front of and behind the camera — left a statement of his own.
"This morning, many of you learned that Hartley Sawyer will not be returning for Season Seven of THE FLASH. Concerning his social media tweets, they broke my heart and made me mad as hell," he wrote. "And they're indicative of the larger problem in our country. Because at present, our country still accepts and protects the continual harassment — unconscious or otherwise — terrorizing and brutalizing of Black and Brown people, which is far too often fatal. That's why our country is standing up once again and shouting 'ENOUGH!' and taking to the streets to bring about active change."
"To those who still aren't sure why so many Americans have taken to the streets to make their voices known, I ask you to consider this: Every time a Black or Brown life is harassed or murdered, as in the case of George Floyd, Ahmaud Arbery, Breonna Taylor and too many others, our entire country fractures and moves further and further away from any moral authority we often claim to have in the world," he continued.
The Flash is scheduled to return in January 2021 on The CW. There has been no indication on whether or not the role will be cast; since Ralph could change his form, this could be done very easily.
Flash #7.3 Spoilers: Sue Dearbon Returns In "Mother"
Official CW description with spoilers for the Flash Season 7 episode "Mother" featuring the return of Sue Dearbon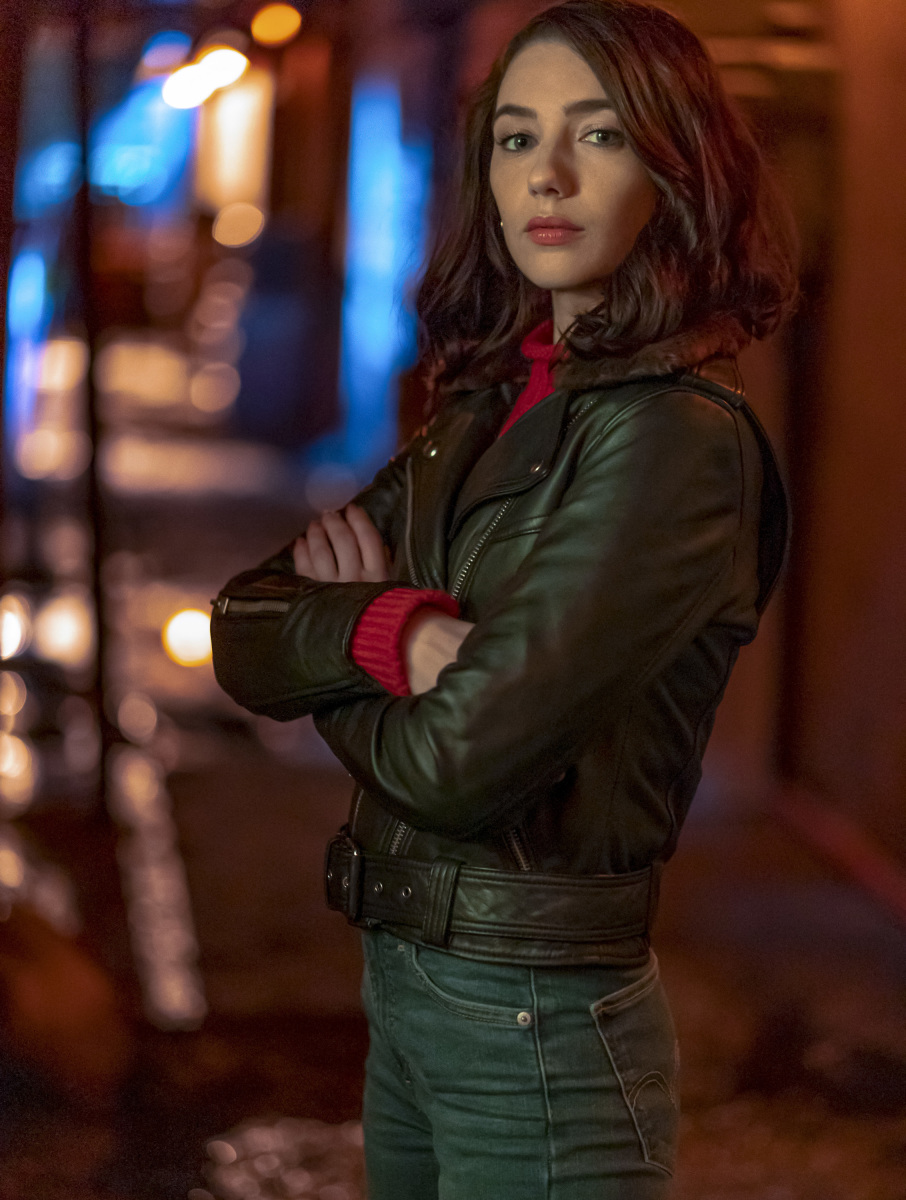 The CW has released an official description for the third episode of The Flash Season 7 which features the return of Natalie Dreyfuss as Sue Dearbon! It'll be interesting to see how they do this without Hartley Sawyer's Ralph character. In any event, the episode is called "Mother" and it airs March 16 on The CW. Here's the description; hopefully we will have some photos soon.
SUE DEARBON RETURNS – As Eva (guest star Efrat Dor) becomes more powerful, Barry (Grant Gustin) and team must find a way to stop her. They are shocked when an old friend – Sue Dearbon (guest star Natalie Dreyfuss) risks her life to help. David McWhirter directed the episode written by Eric Wallace & Kristen Kim (#703). Original airdate 3/16/2021.
Flash #7.2 Spoilers: "The Speed of Thought" Description
Official description with spoilers for The Flash Season 7 episode "The Speed of Thought"
The CW has released an official description for the second episode of The Flash Season 7 which is called "The Speed of Thought." The episode airs on March 9 and hopefully we will have some promotional photos soon.
Here's how The CW describes it:
BARRY GAINS A NEW SKILL – When Barry (Grant Gustin) suddenly gains the power of speed thinking, he attempts to use his new gift to save Iris (Candice Patton). While Barry is thrilled with his new power, Cisco (Carlos Valdes) is hesitant to trust it. Meanwhile, Eva (guest star Efrat Dor) must face a shattering truth. Stefan Pleszczynski directed the episode written by Jonathan Butler & Gabriel Garza (#702). Original airdate 3/9/2021.
John Wesley Shipp Returns As Earth-2 Flash on Stargirl
John Wesley Shipp will be playing The Earth-2 Flash in Stargirl Season 2.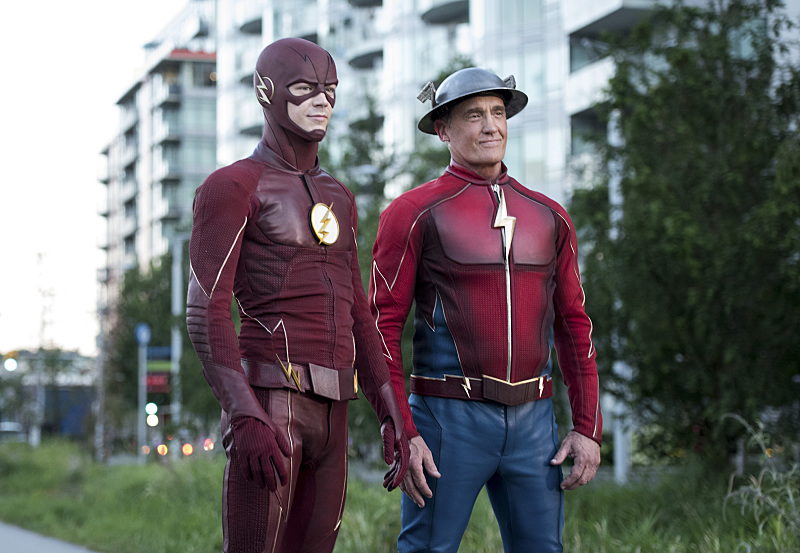 While his Flash of Earth-90 has sped off into the afterlife, John Wesley Shipp still has another old role to return to… with a more familiar background!
Jay Garrick will be firmly established as the Flash of Earth-2 – just like the classic comics – and John Wesley Shipp himself will be playing the role in the ninth episode of Season 2 of DC's Stargirl. Shipp – who starred in the 1990 Flash TV series and later played Henry Allen and Jay Garrick (living on Earth-3) on The Flash – will be reprising his role. EW broke the news today.
This casting, of course, reinforces Stargirl's role in the Arrowverse — yes, we are still calling it that, no matter what The CW wants us to say. The members of Stargirl's new generation of the Justice Society was, of course, seen at the end of Crisis on Infinite Earths as being the heroes of the new Earth-2.
No premiere date for Stargirl Season 2 has been announced yet, so it may be some time before Jay Garrick speeds in.
For more on Stargirl follow our Twitter feed for the show @StargirlTV!