POLL: Who Is Your Choice To Play Barry Allen/The Flash On Arrow?
Readers are invited to choose their favorite pick to play Barry Allen, a.k.a. The Flash, on The CW's Arrow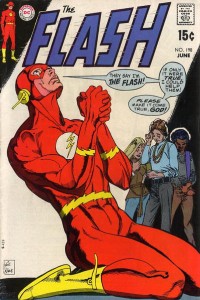 Purported finalists (full credit to Latino Review) to play the role of Dr. Barry Allen/The Flash on Arrow and a potential Flash spin-off are now out there (see other posts on this very site to see who they are, what they look like, and what they have done before).
Now, we don't know yet who they will choose, though hopefully that decision and that announcement will come sooner rather than later. So, let's get a poll going, to see what everyone thinks, before the inevitable announcement comes, eh?
All three of the supposed final choices are listed in the poll, but you'll also get a chance to submit one of your own if you'd like.
Flash #7.2 Spoilers: "The Speed of Thought" Description
Official description with spoilers for The Flash Season 7 episode "The Speed of Thought"
The CW has released an official description for the second episode of The Flash Season 7 which is called "The Speed of Thought." The episode airs on March 9 and hopefully we will have some promotional photos soon.
Here's how The CW describes it:
BARRY GAINS A NEW SKILL – When Barry (Grant Gustin) suddenly gains the power of speed thinking, he attempts to use his new gift to save Iris (Candice Patton). While Barry is thrilled with his new power, Cisco (Carlos Valdes) is hesitant to trust it. Meanwhile, Eva (guest star Efrat Dor) must face a shattering truth. Stefan Pleszczynski directed the episode written by Jonathan Butler & Gabriel Garza (#702). Original airdate 3/9/2021.
John Wesley Shipp Returns As Earth-2 Flash on Stargirl
John Wesley Shipp will be playing The Earth-2 Flash in Stargirl Season 2.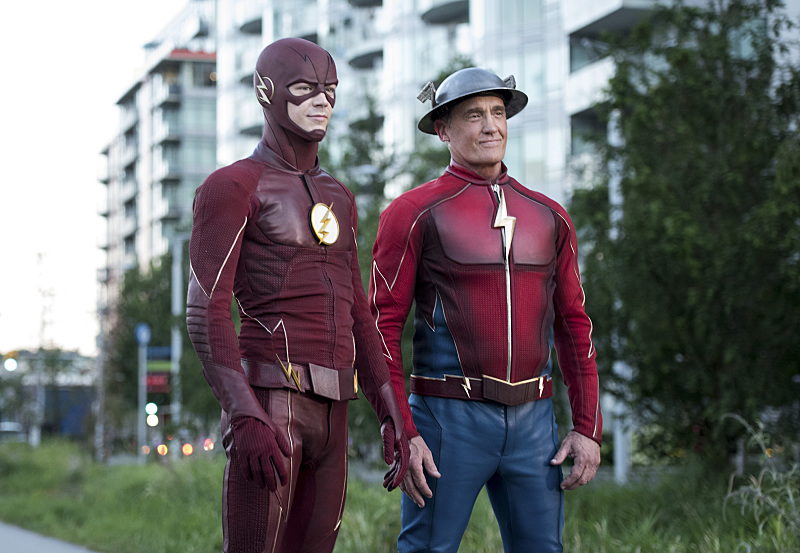 While his Flash of Earth-90 has sped off into the afterlife, John Wesley Shipp still has another old role to return to… with a more familiar background!
Jay Garrick will be firmly established as the Flash of Earth-2 – just like the classic comics – and John Wesley Shipp himself will be playing the role in the ninth episode of Season 2 of DC's Stargirl. Shipp – who starred in the 1990 Flash TV series and later played Henry Allen and Jay Garrick (living on Earth-3) on The Flash – will be reprising his role. EW broke the news today.
This casting, of course, reinforces Stargirl's role in the Arrowverse — yes, we are still calling it that, no matter what The CW wants us to say. The members of Stargirl's new generation of the Justice Society was, of course, seen at the end of Crisis on Infinite Earths as being the heroes of the new Earth-2.
No premiere date for Stargirl Season 2 has been announced yet, so it may be some time before Jay Garrick speeds in.
For more on Stargirl follow our Twitter feed for the show @StargirlTV!
Photos From The Flash Season 7 Premiere Are Here!
Preview images for The Flash Season 7 premiere "All's Wells That Ends Wells" airing March 2 on The CW
The CW has released official stills to promote The Flash Season 7 premiere! The title of the episode is "All's Wells That Ends Wells" and it airs on March 2, right before the second episode of Superman & Lois. Here's how The CW describes it:
SEASON PREMIERE – When an experiment to save Barry's (Grant Gustin) speed backfires, Nash Wells (Tom Cavanagh) searches for a way to save The Flash and comes up with a dangerous plan. Meanwhile, Iris (Candice Patton) makes a startling realization inside the Mirrorverse and Cecile (Danielle Nicolet) faces off with Rosa Dillon (guest star Ashley Rickards). Alexandra La Roche directed the episode written by Sam Chalsen & Lauren Certo (#701). Original airdate 3/2/2021.
You can find the gallery of new photos below.