Preview A "Tricksters" Scene In Comic Form
Comic book style page from tonight's Flash episode Tricksters
The new Flash episode "Tricksters" airs tonight – we have some teases about the episode posted here – and to promote the episode, The CW has released a comic book page featuring a scene and dialogue from the actual episode.
Cisco seems really annoyed that the Trickster's already got a name…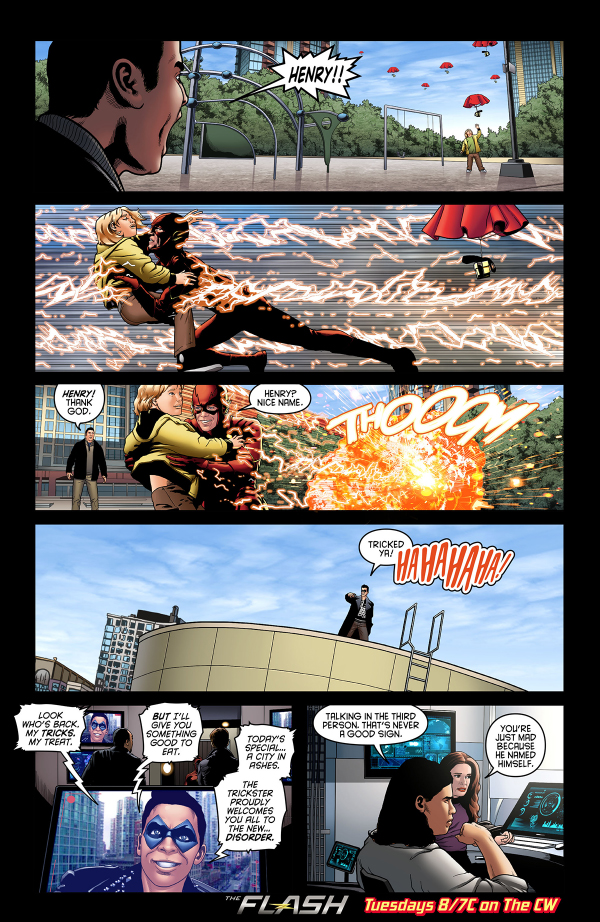 Did This CW Flash Comic Tease The Justice League?
A new Flash CW comic page seems to have made a reference to the Justice League…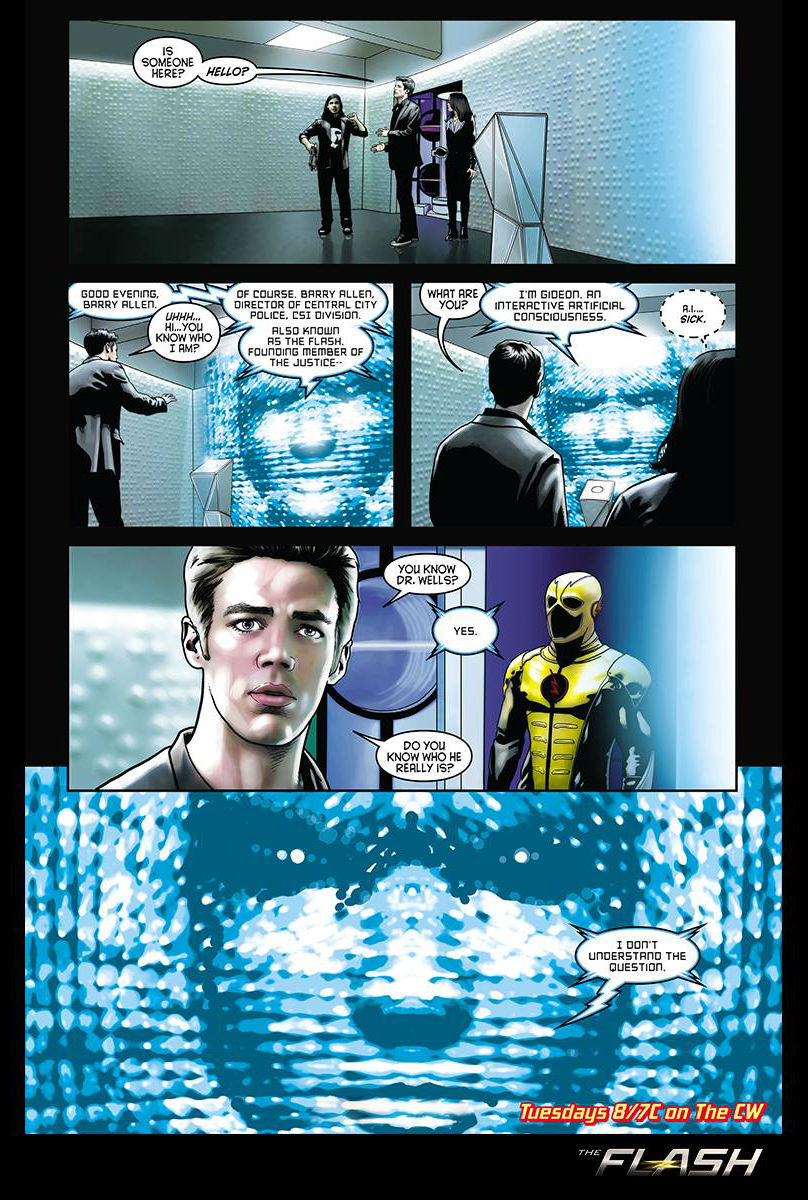 The CW's official Twitter feed for The Flash tweeted out a comic book page previewing Tuesday's new episode of the show, and in the page, Barry, Caitlin, and Cisco, meet Gideon, the artificial intelligence that sounds like Gotham's Leslie Thompkins and knows a whole lot about Barry's future.
Most interesting about this scene teased in the comic? She starts to mention DC Comics' premier super-team. You know the one. That league of justice.
Now we wish even more that Grant Gustin was the movies' Flash…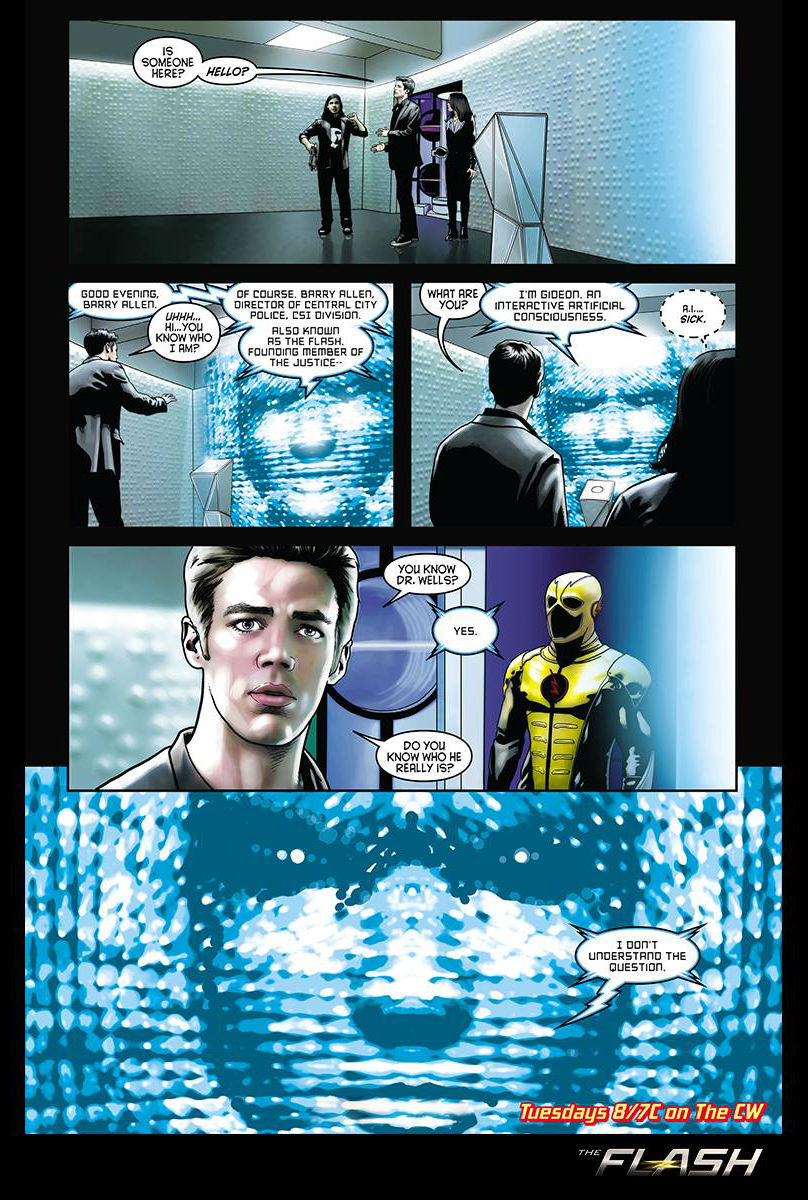 The Flash: Season Zero #3 Cover Art & Details
Cover art and details about the third printed issue of The Flash: Season Zero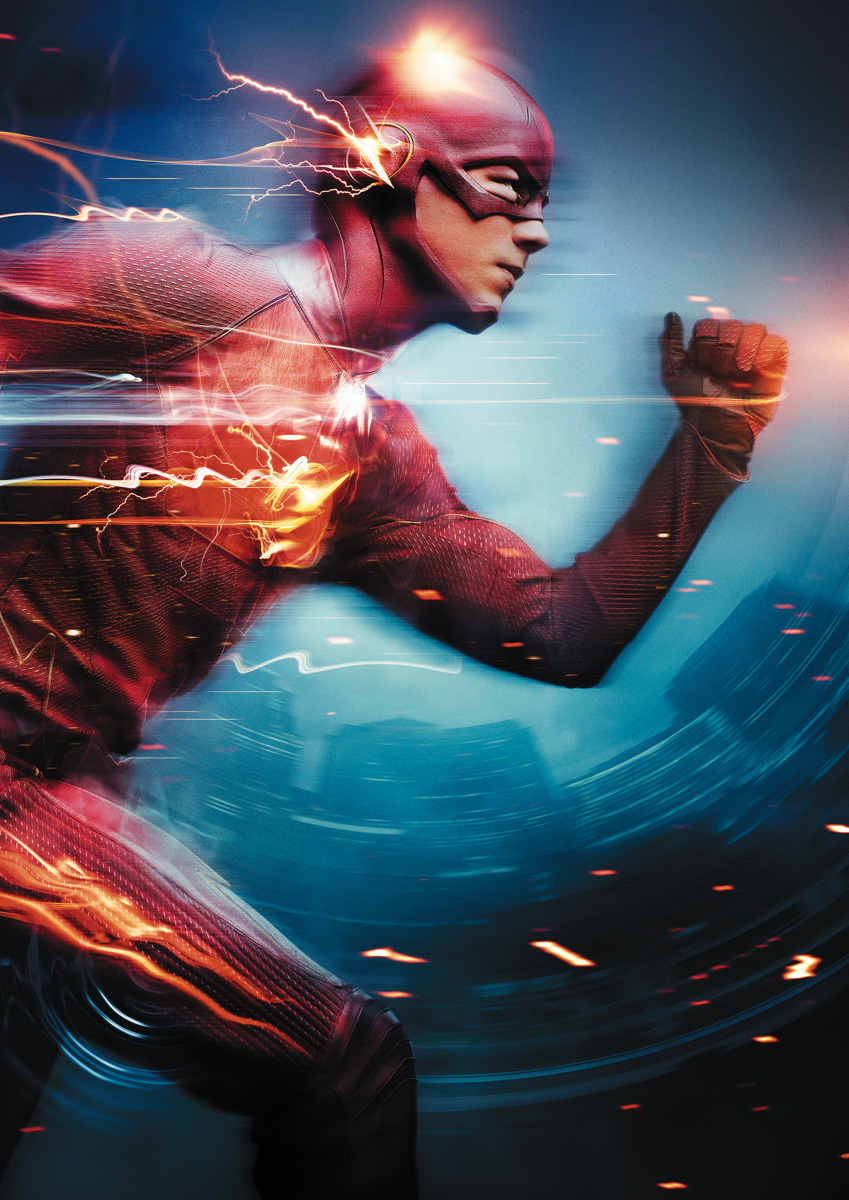 DC Comics has released cover art and solicit information for the third printed issue of The Flash: Season Zero comic book series.
Here's the cover art: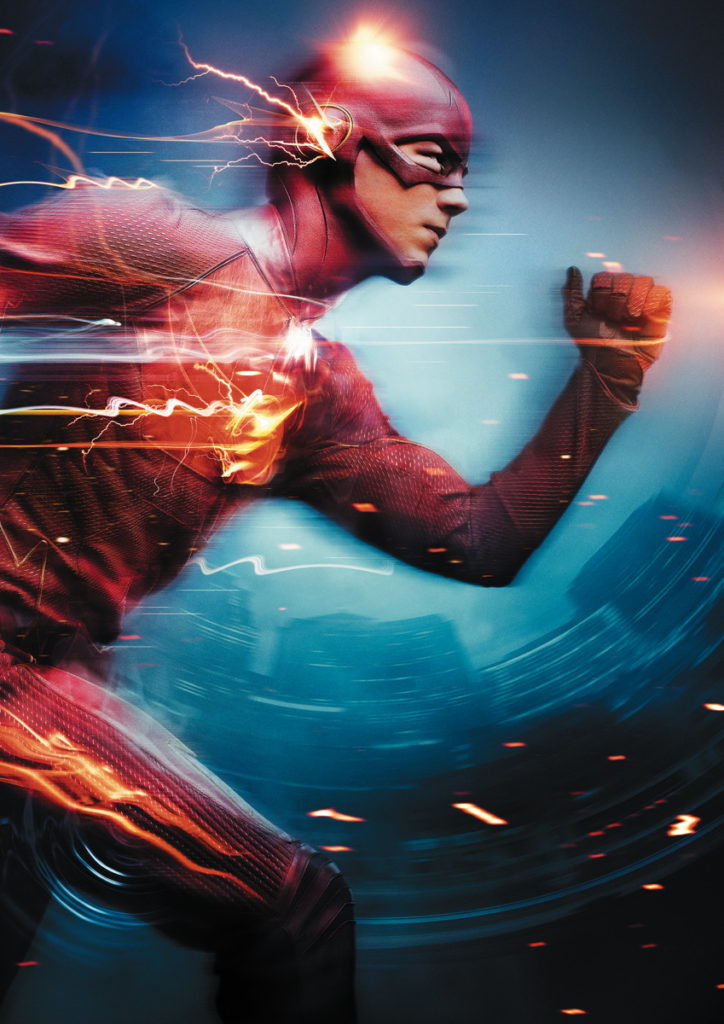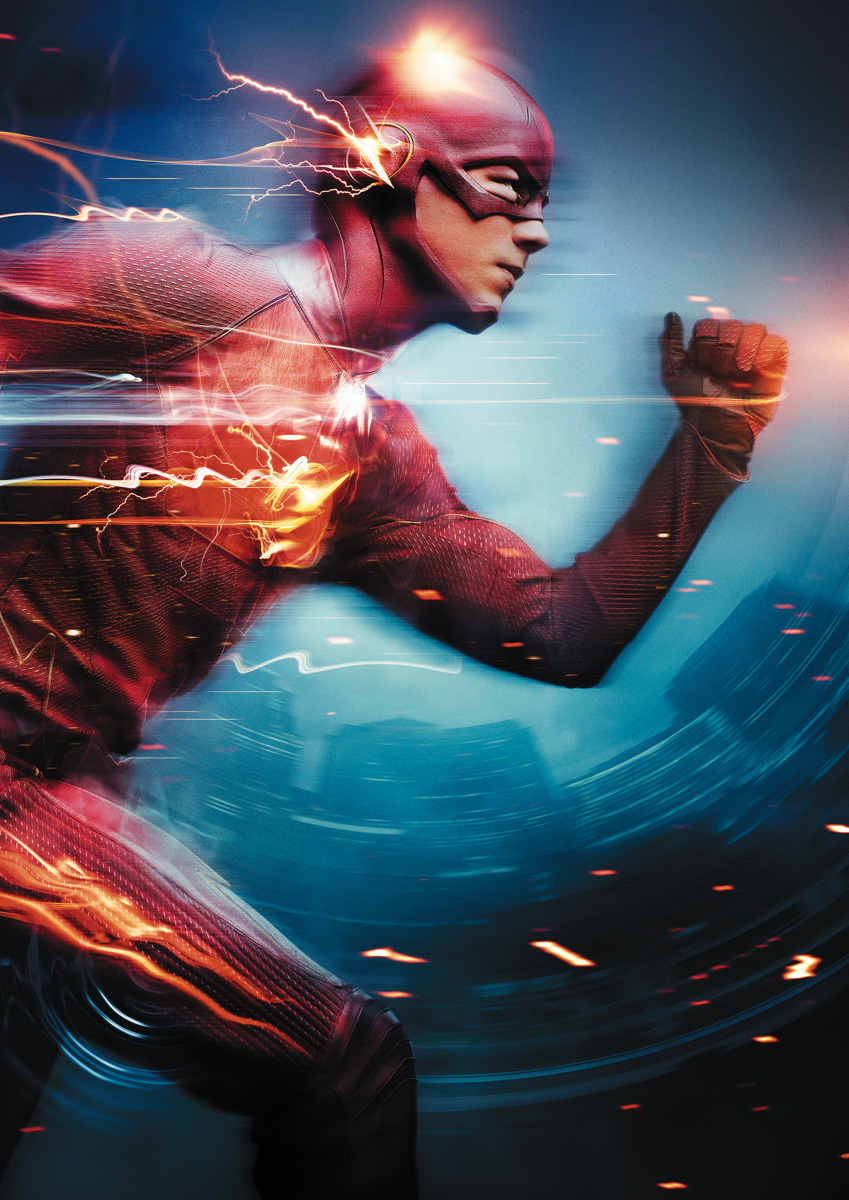 Here's the description:
THE FLASH SEASON ZERO #3
Written by ANDREW KREISBERG
Art by PHIL HESTER and ERIC GAPSTUR
Photo cover
On sale DECEMBER 3 • 32 pg, FC, $2.99 US • RATED T • DIGITAL FIRST
The origin of Mr. Bliss is revealed! What plans does this terrible telepath have for Central City? And what can The Flash do to stop him when he can't even control his own mind?!
Flash: Season Zero #1 Variant Cover Artwork
Variant cover art for the Flash: Season Zero comic book by Francis Manapul.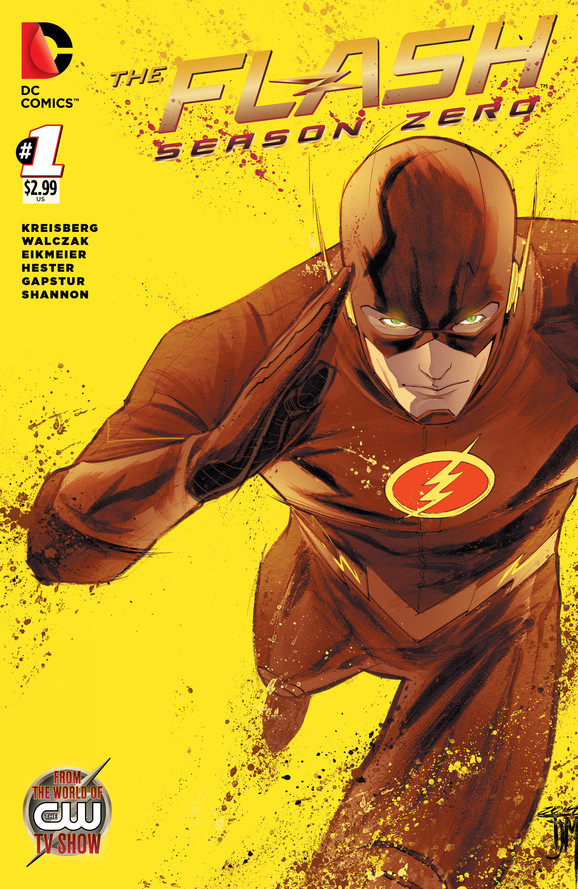 DC Comics has unveiled the variant cover artwork for the first print issue of the Flash: Season Zero comic book.
The Flash variant is by Francis Manapul, who is one of the definitive Flash artists of recent years.
Look for the first printed issue to hit comic book shops on October 1. The story has already begun in serialized digital form at readdcentertainment.com.