The Flash "Abra Kadabra" Preview Clip
Preview clip for The Flash episode "Abra Kadabra"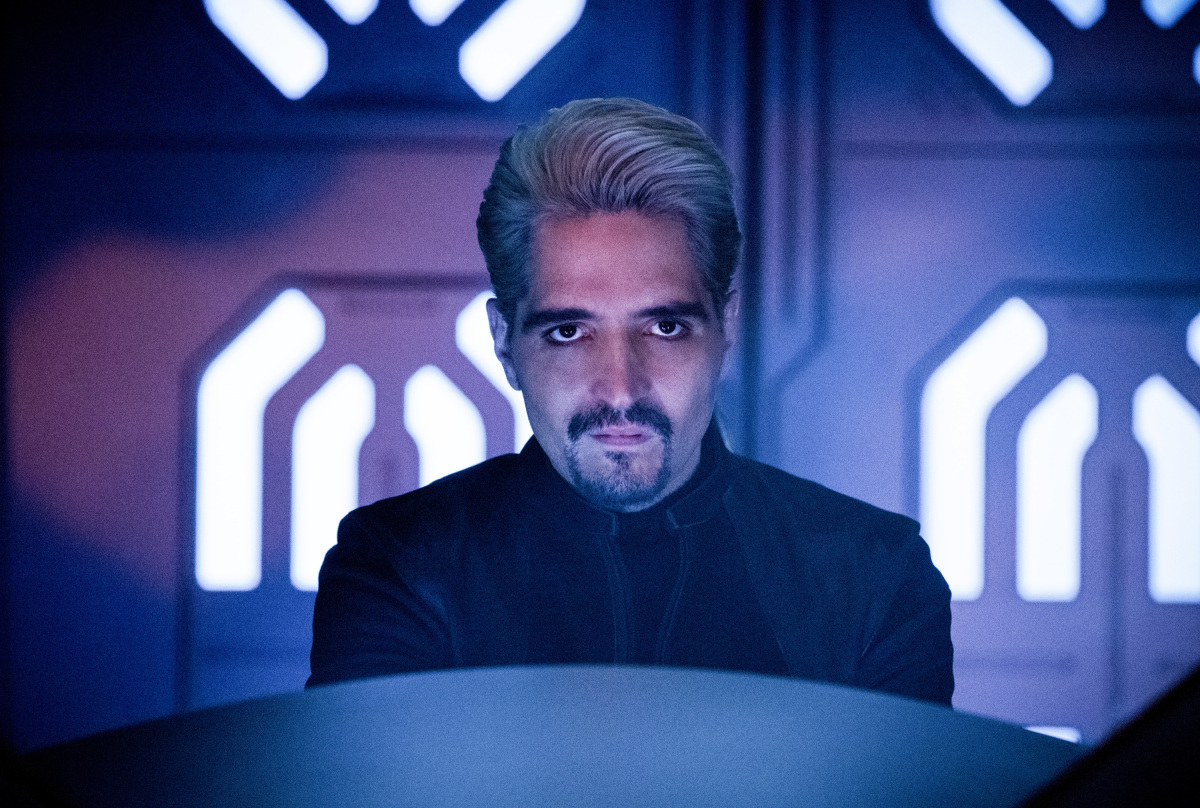 A new episode of The Flash titled "Abra Kadabra" airs tonight at 8PM (ET/PT) on The CW!
Some official preview images can be found here. Here's how The CW describes it:
DC COMICS' CHARACTER ABRA KADABRA VISITS CENTRAL CITY – The Flash (Grant Gustin) battles Abra Kadabra (guest star David Dastmalchian), a villain from Earth-19, who makes him a tempting offer – release him and Abra Kadara will reveal Savitar's true identity. Desperate to save Iris (Candice Patton), Barry considers taking the deal but Gypsy (guest star Jessica Camacho) breaches in to capture the villain for her own reasons and during the melee, Abra Kadabra manages to escape. Barry is furious that Gypsy interfered but Gypsy refuses to back down, forcing Cisco (Carlos Valdes) to take sides. Meanwhile, Julian (Tom Felton) is still a bit cold towards Caitlin (Danielle Panabaker) but when she is severely injured in a battle with Gypsy, he rushes to her side. Nina Lopez-Corrado directed the episode with story by Andrew Kreisberg and teleplay by Brooke Roberts & David Kob (#318). Original airdate 3/28/2017.
Today, The CW released a preview clip to promote the episode, and you can find that clip below. Enjoy!
Come talk about The Flash on our discussion forum for the show!
Flash "Growing Pains" Preview Images Released
Preview images with spoilers for the Flash episode "Growing Pains"
Show me that smile again…. The CW has released official photos from a Killer Frost-centric episode of The Flash airing April 13 which is called "Growing Pains."
You can find the gallery of photos below; but first, a description:
FROST MUST FACE HER PAST — When a mysterious ice powered enemy frames Frost (Danielle Panabaker) for a brutal crime, she must find a way to clear her name. Meanwhile, Barry (Grant Gustin) and Iris (Candice Patton) have a surprise houseguest, and Joe (Jesse L. Martin) continues to deal with Kristen Kramer (guest star Carmen Moore). Alexandra La Roche directed the episode written by Sam Chalsen & Jess Carson (#707). Original airdate 4/13/2021.
Flash Photos: "The One With The Nineties"
Preview images with spoilers for The Flash TV series episode "The One With The Nineties"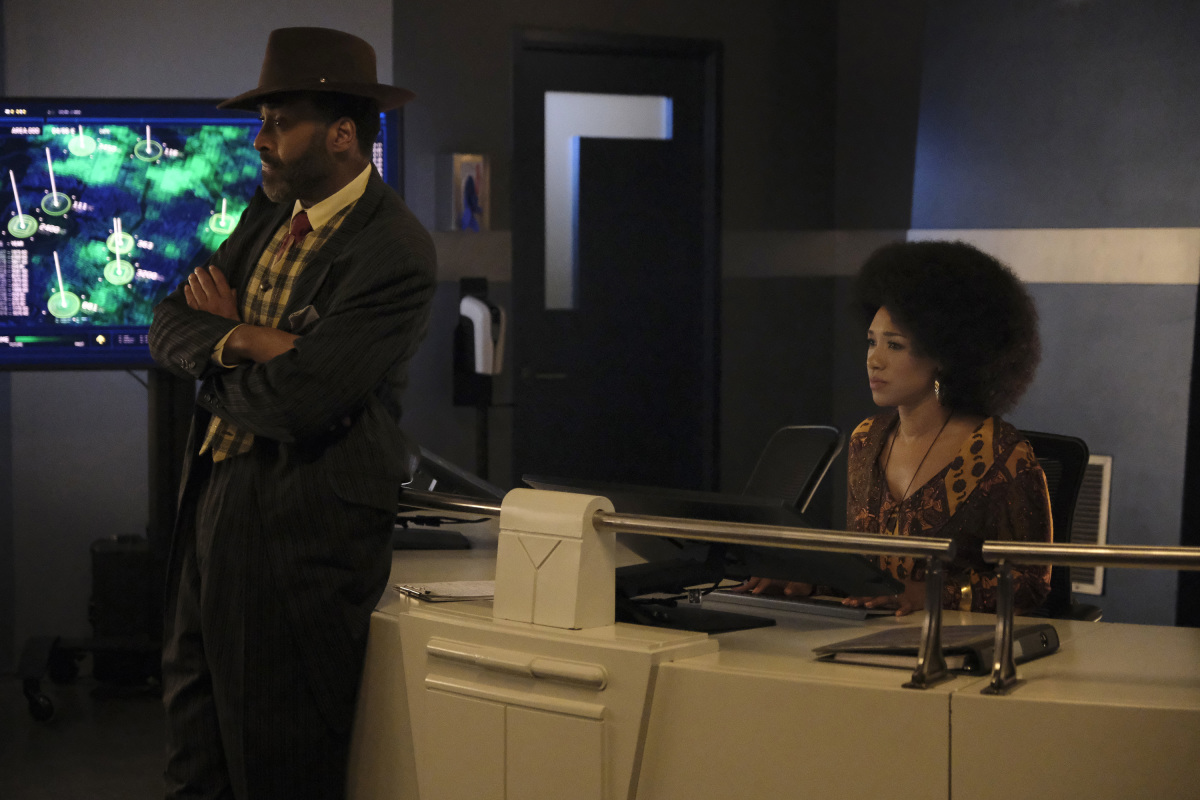 The CW has released some photos to promote the April 6 episode of The Flash which is called "The One With The Nineties"… and we're over here wondering, "why does Iris look like she's styled from the Seventies?"
In any event, the gallery of photos can be found below, and a description with some spoilers for the episode can be found underneath the gallery. Enjoy!
Follow @FlashTVNews on Twitter to keep up with the latest Flash TV news!
THE FLASH
Picture 1 of 13
The Flash -- "The One With The Nineties" -- Image Number: FLA706a_0018r.jpg -- Pictured (L-R): Michelle Harrison as Nora Allen, Grant Gustin as Barry Allen, Candice Patton as Iris West - Allen and Danielle Panabaker as Caitlin Snow -- Photo: Katie Yu/The CW -- © 2021 The CW Network, LLC. All rights reserved
CISCO AND CHESTER GO BACK IN TIME — Cisco (Carlos Valdes) and Chester (Brandon McKnight) travel back in time and get stuck in 1998, repeating the same day over and over again. The key to returning home is at Chester's childhood home but he refuses to visit. Meanwhile, Iris (Candice Patton) forges a connection with the speed force. Jeff Byrd directed the episode written by Kelly Wheeler & Emily Palizzi (#706). Original airdate 4/6/2021.
Smallville's "Bart Allen" Kyle Gallner Congratulates Jordan Fisher
Kyle Gallner, who played Bart Allen aka Impulse on Smallville, has congratulated Jordan Fisher on landing the iconic role.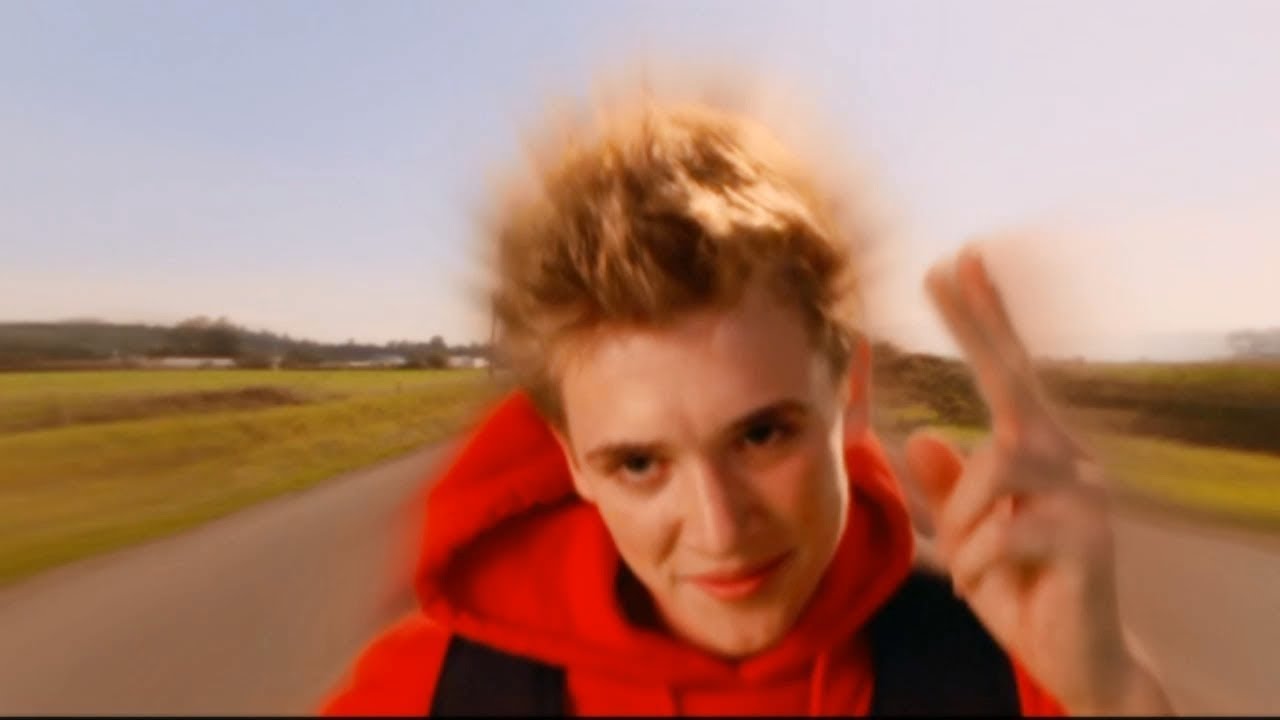 Kyle Gallner, who was the first actor to play Bart Allen in live action on several episodes of Smallville, has congratulated Jordan Fisher who will be playing Bart in future episodes of The Flash.
"Playing Bart on Smallville was one of the first big jobs I booked when I moved to California. It was an honor to suit up and play. I loved every second of it. Congrats to Jordan Fisher – I hope you love playing Bart as much as I did," Gallner tweeted tonight, along with several lightning bolts and #TheFlash hashtag.
Getting the role at age 17, Kyle's Bart Allen was the first "guest hero" to appear on Smallville in its ten season and he was even part of the iconic "Justice" episode of the series. He is still a very active actor and will soon be seen in the upcoming Scream sequel. Now, hopefully at some point he can appear on The Flash before all is said and done, as well?
You can read more about how Bart Allen will fit in to The Flash Season 7 here.