The Flash Returns Tonight With "The Flash & The Furious"
Preview images, clip and trailer for The Flash midseason premiere episode "The Flash & The Furious"
The midseason premiere of The Flash is just about here!
The Flash returns tonight (January 15) with an episode called "The Flash & The Furious." Some official photos, a preview clip, and a trailer can follow below; sadly, all of our posts from the last two months have been lost due to a crash, but thankfully, you can find all of that stuff in this very post. But first, a description:
CAITLIN AND CISCO EMBARK ON A NEW JOURNEY — While Nora (Jessica Parker Kennedy) grapples with the revelation that Thawne (Tom Cavanagh) killed her grandmother, Team Flash must stop the formidable team-up of a newly sprung from jail Weather Witch (guest star Reina Hardesty) and Silver Ghost (guest star Gabrielle Walsh), a new meta-tech villain who can control engines and motorized technology. Meanwhile, Caitlin (Danielle Panabaker) and Cisco (Carlos Valdes) discuss creating a meta-human cure. David McWhirter directed the episode written by Kelly Wheeler & Sterling Gates (#510). Original airdate 1/15/2019.
THE FLASH
Picture 1 of 14
The Flash -- "The Flash & The Furious" -- Image Number: FLA510c_0001r.jpg -- Pictured (L-R): Grant Gustin as Barry Allen, Jessica Parker Kennedy as Nora West - Allen and Candice Patton as Iris West - Allen -- Photo: The CW -- © 2019 The CW Network, LLC. All rights reserved
Flash Series Finale Photos Are Here!
Preview images for the Flash series finale "A New World Part 4" airing May 24 on The CW
The final episode of The Flash is almost here! The series finale airs this Wednesday, May 24 and The CW has released some photos to promote it. Several of these were previously posted as exclusives at EW.com but are now seeing a wide release, and these don't have any watermarks. Beware of some spoilers for "A New World Part Four" within, and hopefully more pictures are coming! It has been an honor and a privilege to share Flash photos with the fans over the years… thank you as always for visiting! UPDATE: A few more photos have been added to the gallery!
THE FLASH
THE FINAL RUN – The Flash (Grant Gustin), the fastest man alive, is tasked with his greatest challenge yet, to save the timeline and save existence. Friends old and new gather for an epic battle to save Central City, one last time. The episode was written by Eric Wallace & Sam Chalsen and directed by Vanessa Parise (#913). Original airdate 5/24/2023.
The Flash "A New World, Part Three" Photo Released
Preview image for The Flash episode "A New World, Part Three" airing May 17 on The CW
The CW has released one photo still to promote the penultimate episode of The Flash airing May 17! It's called "A New World, Part Three" and that one still features Grant Gustin as The Flash, so hey, that's good, right? Hopefully we'll get some more photos soon – follow @FlashTVNews on Twitter and we'll let you know if and when they come in. In the meantime, here's what we've got… a description for the episode can be found below.
THE FLASH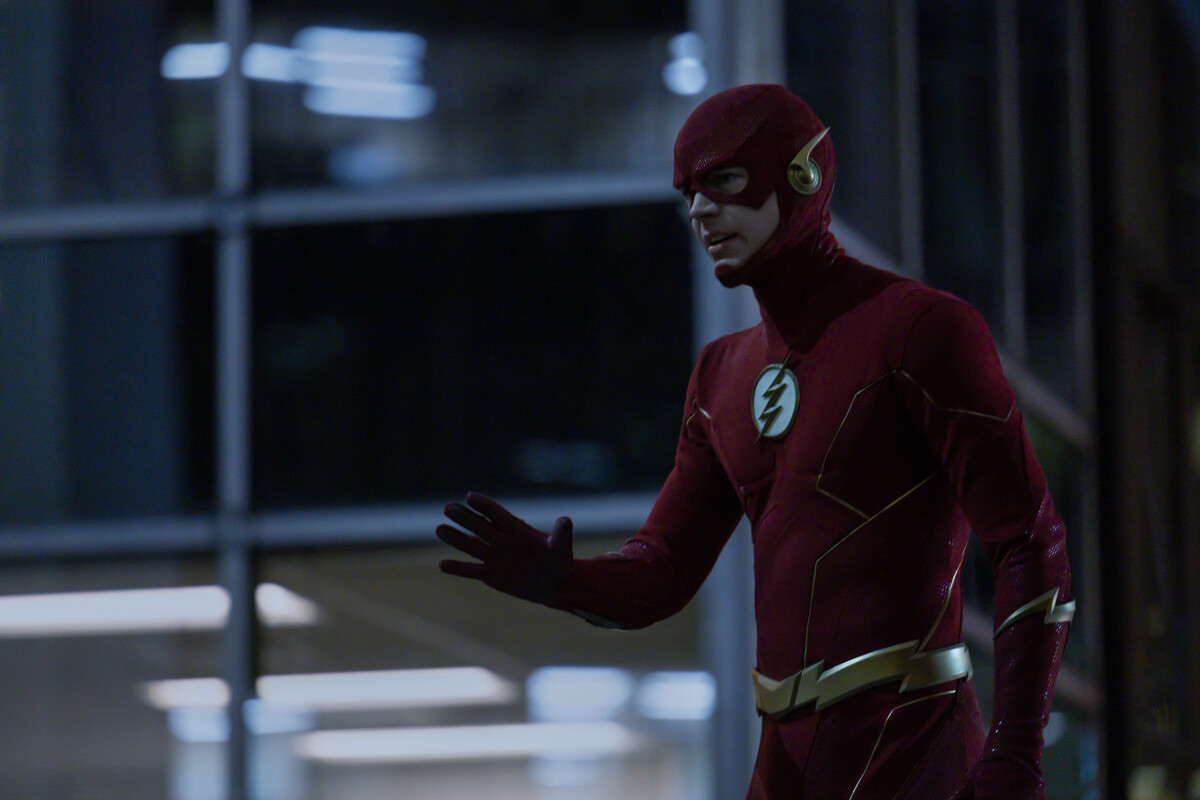 THE EXTRAORDINARY; JESSICA PARKER KENNEDY AND RICK COSNETT GUEST STAR – Team Flash works together to figure out how to protect Barry (Grant Gustin), all while being very careful who they trust. Cecile (Danielle Nicolet) is skeptical of the plan after an unsuccessful attempt. Khione's (Danielle Panabaker) confidence in Chester (Brandon McKnight) enables him to convince Cecile to try one more time. Stefan Pleszczynski directed the episode written by Jonathan Butler and & Sarah Tarkoff (#912). Original airdate 5/17/2023.
Flash "A New World, Part Two" Photos Released
Preview images with spoilers for The Flash episode "A New World, Part Two" airing May 10 on The CW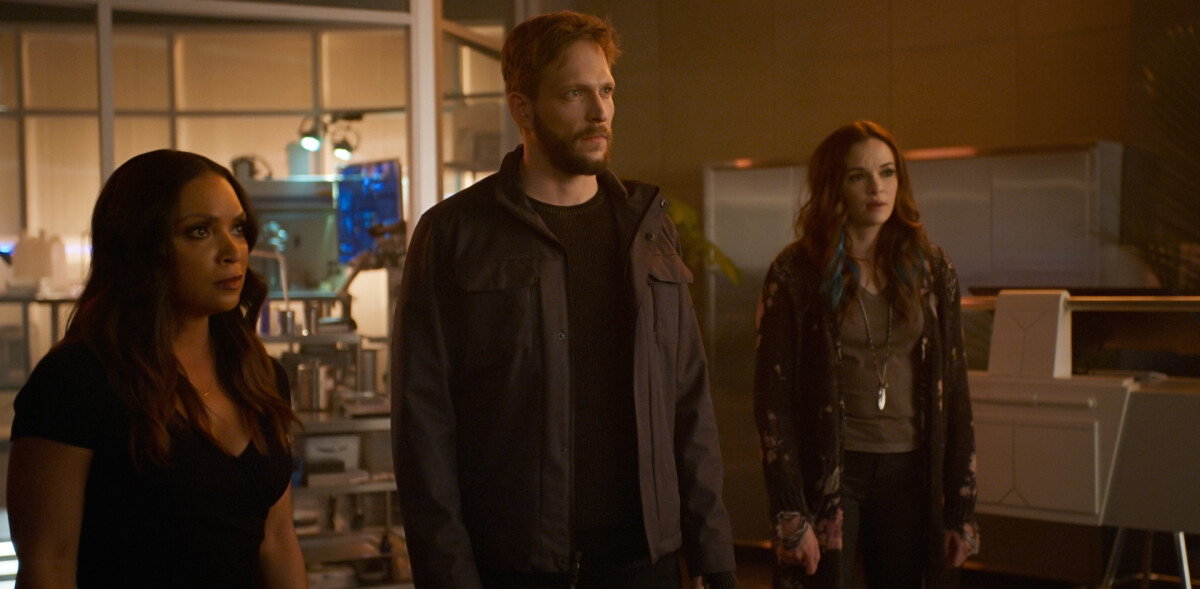 The CW has released two promotional photos for The Flash episode "A New World, Part Two" and the stills feature the two characters we want to see the most – Barry and Iris! Hahaha, just kidding! Here are the stills… don't blame us, we're just the messenger, and hopefully more photos are coming.
THE FLASH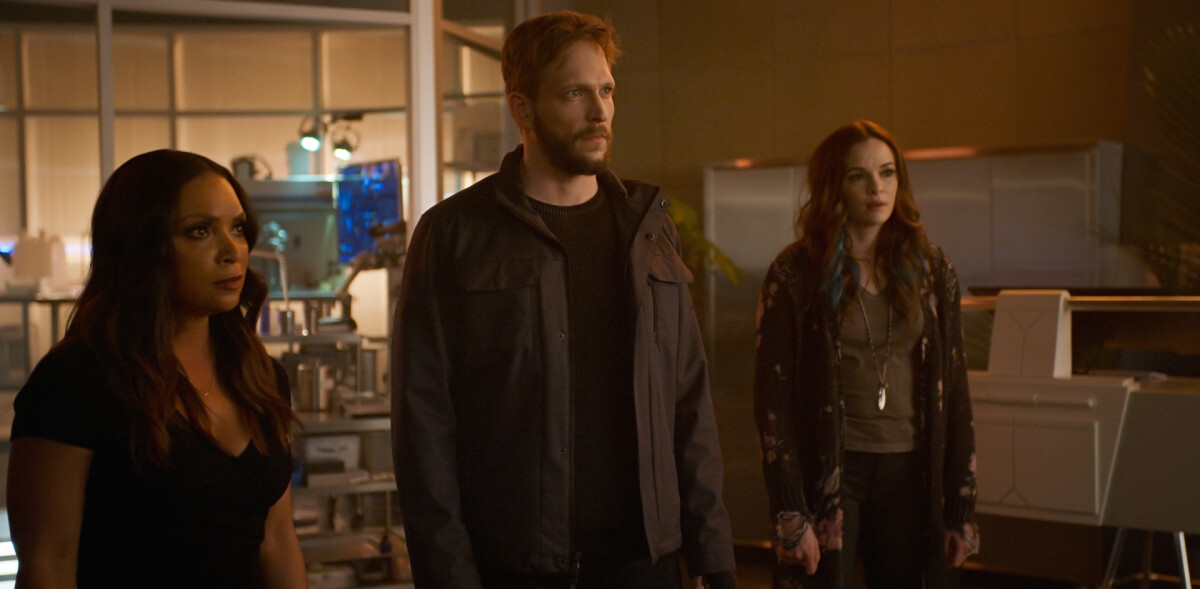 BELIEVE IN THE IMPOSSIBLE; KAYLA COMPTON DIRECTS – Iris (Candice Patton) is alarmed by Barry's (Grant Gustin) disappearance and Cecile (Danielle Nicolet) assures her everything will be ok, but does she know that for certain? Team Flash is affected by a mysterious substance and Khione (Danielle Panabaker) develops a better understanding of what she can and cannot control. Kayla Compton directed the episode with story by Lauren Fields and teleplay by Kristen Kim (#911). Original airdate 5/10/2023.