The Flash: Screencaps From The Season 5 Trailer
Screen captures from the trailer for The Flash Season 5 shown at Comic-Con 2018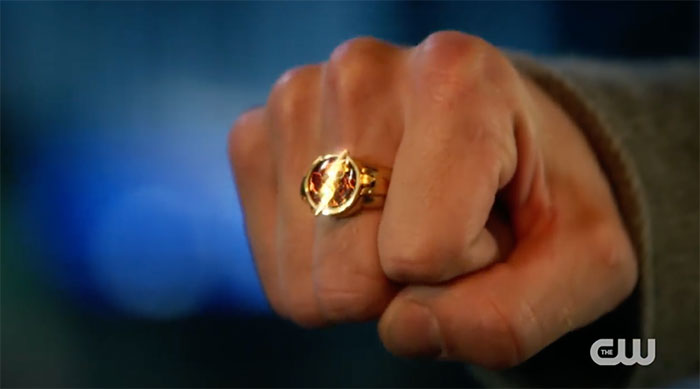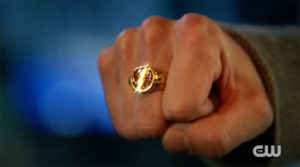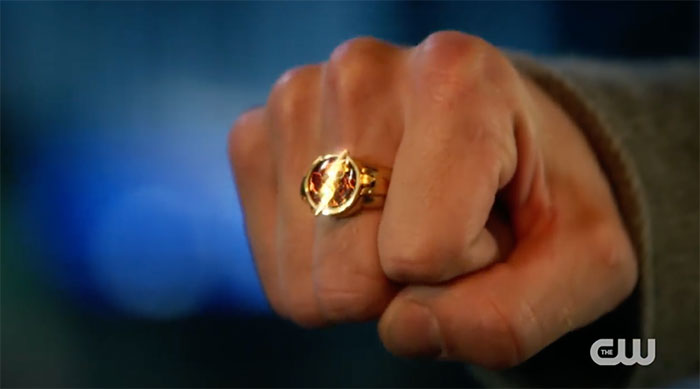 At Comic-Con, we were treated to the first trailer for The Flash Season 5… and now, FlashTVNews has some screen captures if still frames are more your thing! You'll get a glimpse at some new villains, and even hints about what some characters are doing that you might have missed if they sped by in the video.
Here's how The CW describes Season 5, which premieres Tuesday, October 9 on the network:
Matching wits with The Thinker, who by season's end had harnessed the powers of all twelve bus metas he created, stretched Team Flash to their limits, but with the help of some new allies, Barry Allen (aka The Flash) and company were able to put a stop to the Enlightenment and save Central City once again. However, with the arrival of Barry and Iris' speedster daughter, Nora, who arrived from the future admitting to having made a "big mistake," things are anything but status quo. Will parenthood be the challenge that finally slows The Flash down?
The Flash Season 5 stars Grant Gustin, Candice Patton, Danielle Panabaker, Tom Cavanagh, Carlos Valdes, Jesse L. Martin, Danielle Nicolet, Hartley Sawyer, and Jessica Parker Kennedy, and Keiynan Lonsdale guest stars in the season premiere. You can see the new screen captures – over 100 of them! – below.
Flash "Enemy at the Gates" Photos Released
Preview images with spoilers for the Flash TV series "Enemy at the Gates" airing June 29 on The CW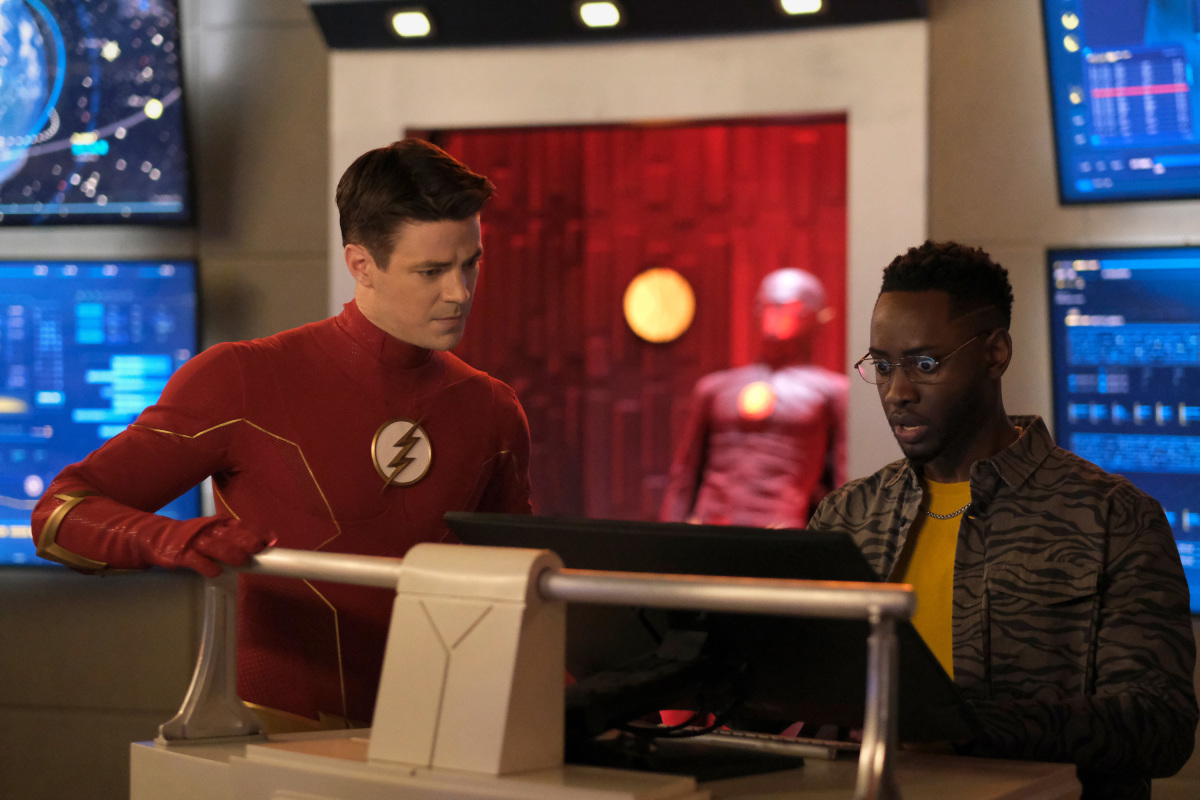 "Enemy at the Gates" is the title of the June 29 episode of The Flash and The CW has released some preview images! There are only six of them so far, but hopefully more are coming.
Here's how the episode is described; the gallery of stills can be found underneath the synopsis.
CHILLBLAINE IS RELEASED FROM PRISON — When an army of Godspeeds attack Central City, Barry (Grant Gustin) and Iris (Candice Patton) must put their family plans on hold and focus on the latest threat to their home. Meanwhile, Chillblaine (guest star John Cor) is released from prison and claims to be reformed but Frost (Danielle Panabaker) has her doubts. Geoff Shotz directed the episode with story by Jason V. Gilbert and teleplay by Thomas Pound (#715). Original airdate 6/29/2021
THE FLASH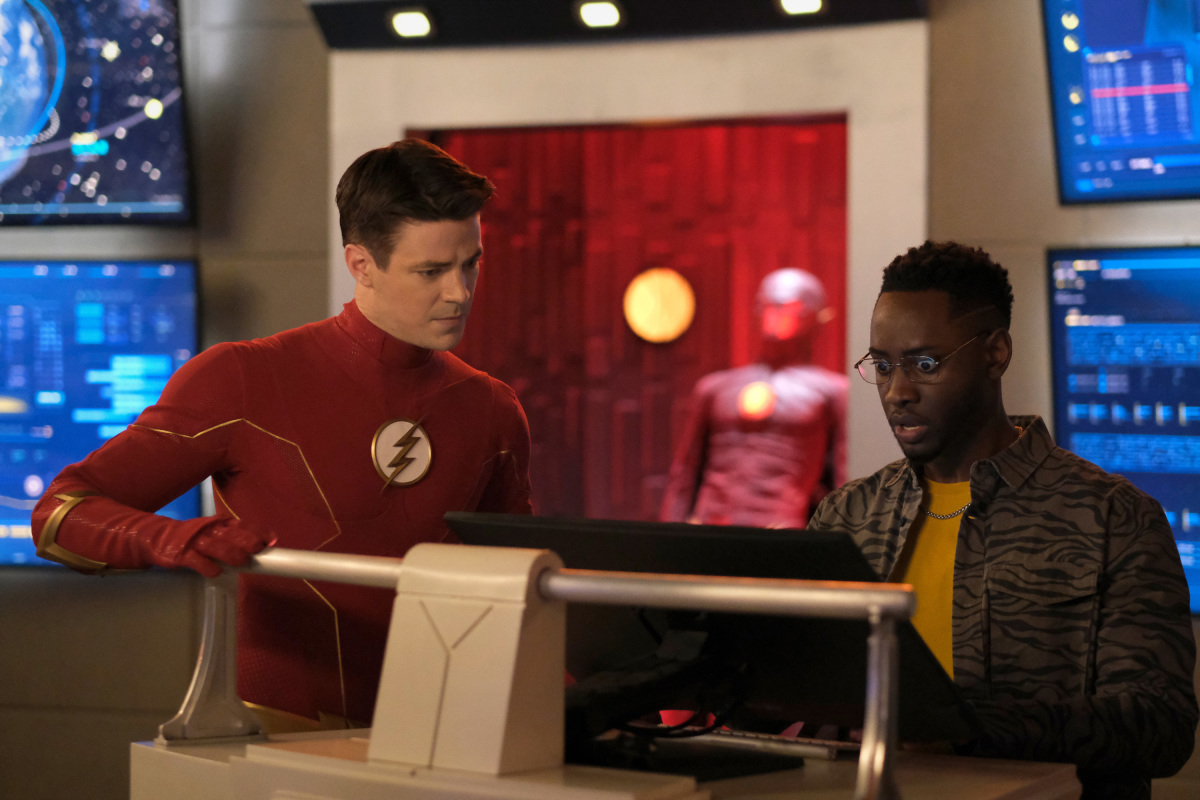 Picture 1 of 5
The Flash -- "Enemy At the Gates" -- Image Number: FLA715a_0070r.jpg -- Pictured (L-R): Grant Gustin as Barry Allen/The Flash and Brandon McKnight as Chester P. Runk -- Photo: Bettina Strauss/The CW -- © 2021 The CW Network, LLC. All Rights Reserved.Photo Credit: Bettina Strauss
Flash "Rayo de Luz" Preview Images Released
Preview images with spoilers for the Flash episode "Rayo de Luz" directed by Danielle Panabaker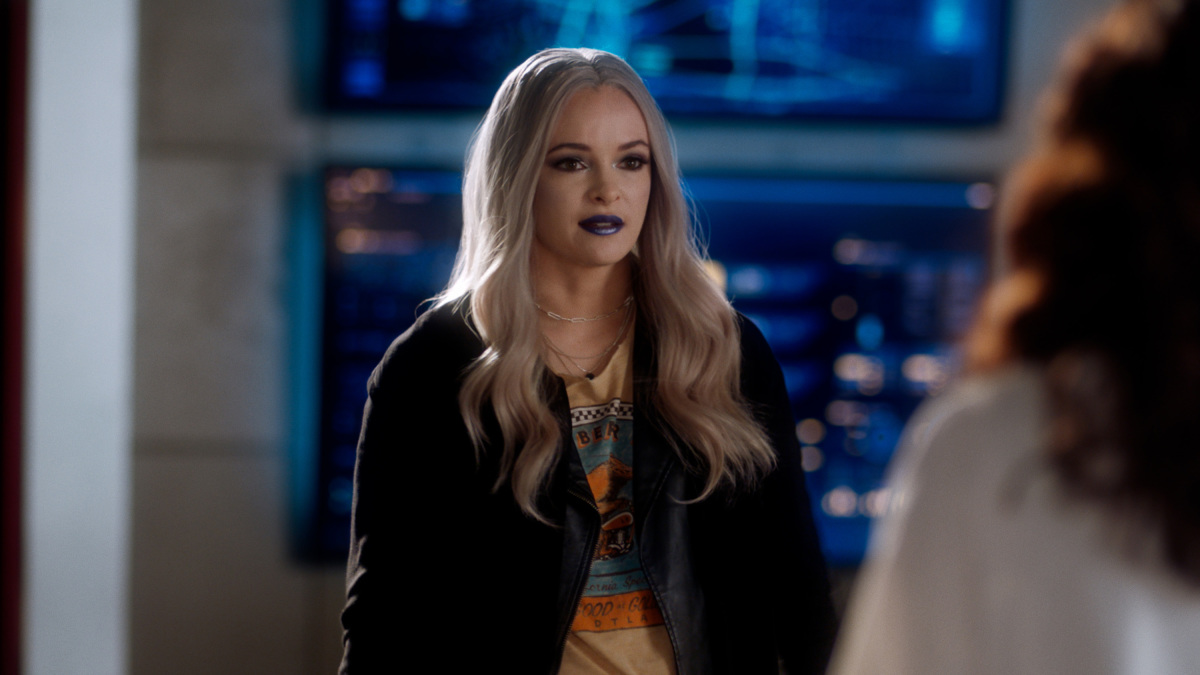 "Rayo de Luz" is the title of the June 22 episode of The Flash and The CW has released some preview images including some behind-the-scenes shots of director Danielle Panabaker!
Here's how the episode is described; the photos follow below.
DANIELLE PANABAKER DIRECTS – When Ultraviolet (guest star Alexa Barajas) returns to Central City, Allegra (Kayla Compton) is determined to find her cousin and change her heart, Meanwhile, Joe (Jesse L. Martin) finds evidence that Kristen Kramer (guest star Carmen Moore) may not be the good cop she appears to be. Danielle Panabaker directed the episode with story by Jess Carson and teleplay by Jonathan Butler & Gabriel Garza (#714). Original airdate 6/22/2021
The Flash: Danielle Nicolet Previews "Masquerade"
Interview with actor Danielle Nicolet about The Flash episode "Masquerade" airing June 15 on The CW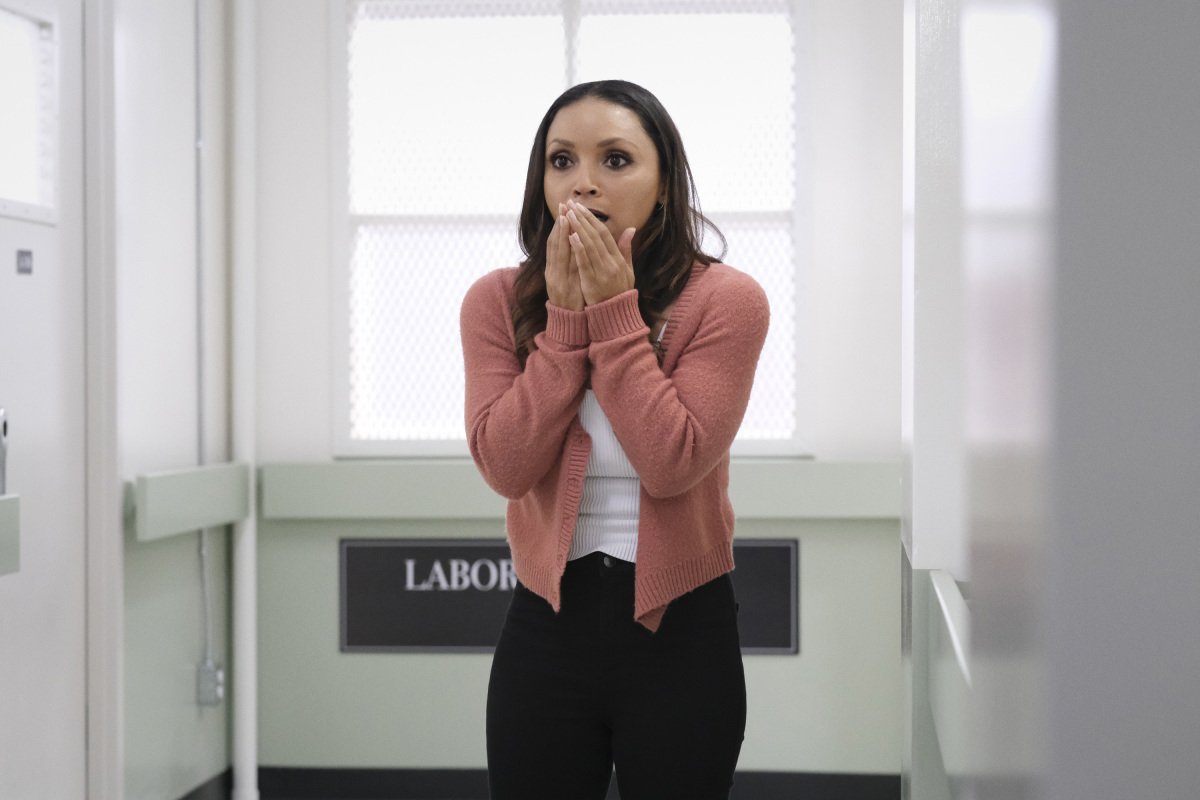 A new episode of The Flash titled "Masquerade" airs tonight (June 15) at 8PM ET/PT on The CW. The episode not only puts a spotlight on Danielle Nicolet's Cecile character; it also features the return of an familiar friend as well as a trouble-causing artifact. It's also not all fun and games, dealing with some serious topics within.
FlashTVNews spoke with Danielle Nicolet in anticipation of the episode.
"I would tease it as 'three episodes in one'," Nicolet teased. "We get a revisit from one of my more favorite bad guys. It's a horror movie, a heist film, and a truly traditional episode of The Flash, all in one."
"It extremely entertaining in the very traditional way, but most importantly, the message that comes through about mental health awareness and anxiety and depression and that 'it's not be okay' – I hope everyone takes that in," she said, adding that they hope they take it in in such a way that they see that even metahumans with superpowers deal with "stuff" in life.
Danielle describes herself as "one of the biggest fans of horror movies you'll ever meet," so it was a treat to work with director Rachel Talalay who has directed many well-regarded horror classics, especially on the horror-tinged aspects of the episode. Talalay has also directed many episodes of The Flash in the past, as well as heming episodes of some of Nicolet's favorite sci-fi shows such as Doctor Who. "I couldn't have imagined a better choice to direct. We had the time of our lives," she enthused.
"I happen to be one of the biggest fans of horror movies you will ever meet. And Rachel Talalay, our director has directed many horror films, some of them are classics. And she also has directed many episodes of flash in the past as well as produced and directed a lot of my favorite sci fi shows like Doctor Who. So I couldn't have imagined a better choice to direct we had the time of our lives."
Looking to the future, with the first five episodes of The Flash Season 8 featuring guests from other DC TV shows, are there any that Danielle Nicolet would like to see swinging by Central City?
"I would love to have work make an excuse for me and Javicia [Leslie, of Batwoman] to hang out. That woman is one of my faves, and a very lovely person," Nicolet answered quickly.
"Also, I know that he's not really on the show anymore, but if there's ever an opportunity to bring Wentworth Miller back around, just because I'm a little bit obsessed with him, I would be happy to have an opportunity to have him around," she adds, acknowledging that there are some really great people already in Vancouver in the universe of these characters.
"We have some really neat people. If they could bring Bitsie [Tulloch] or send Cecile over to hang out with her on Superman & Lois, that would be absolutely amazing," she said.
You can see a trailer for "Masquerade" below; a gallery of photos from the episode can be found here.