The Flash Season 8 To Begin With Five-Episode Event
The Flash Season 8 is said to begin with a "five-episode event."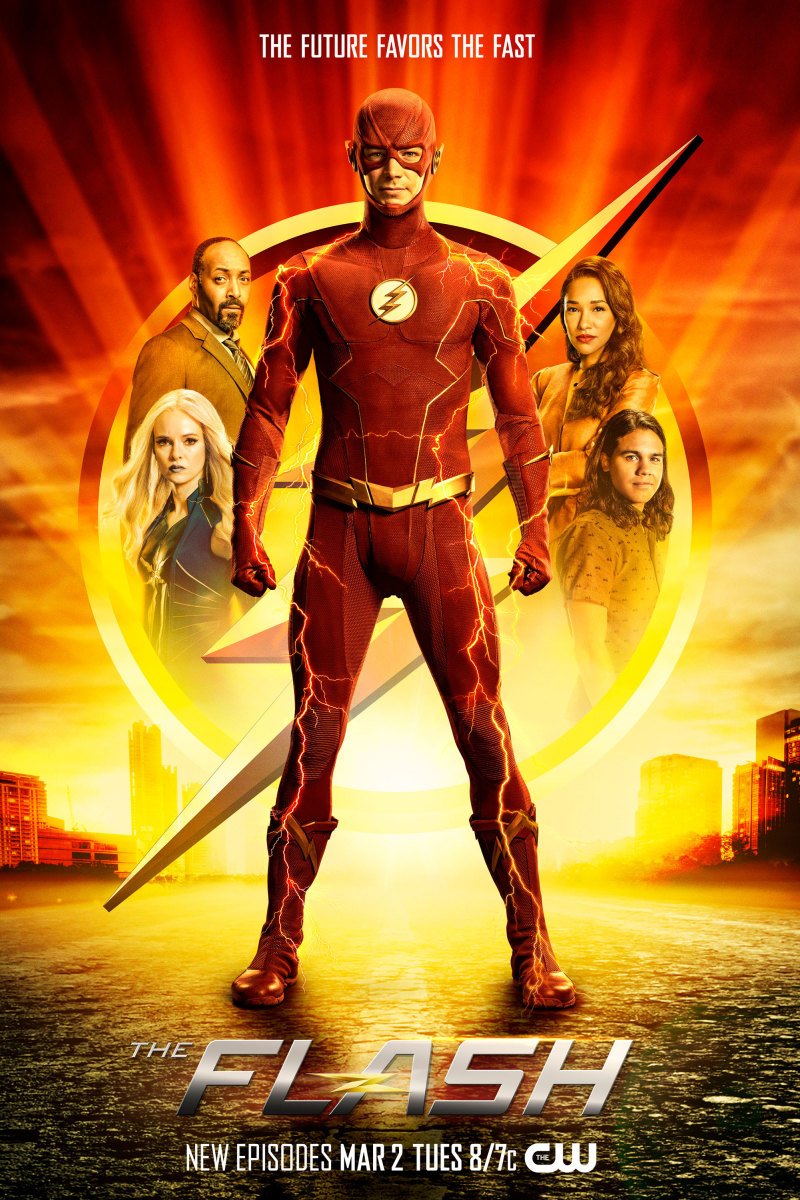 The CW has revealed their 2021-2022 schedule, and The Flash returns in the Fall, but most interestingly, the press release notes that The Flash Season 8 begins with a "five-episode event."
Mark Pedowitz seemed to imply in a press call that this will involve the coming together of some other heroes for the event. We do know that Cress Williams has been approached to reprise his role of Black Lightning, but no more details are available at this time.
The Flash will be paired with Riverdale on Tuesday nights this Fall, and we should know more about Season 8 soon. Grant Gustin is reportedly already signed on for the new season, and more news on the cast for Season 8 should be available in the coming weeks and months.
Speculation: Does The Arrowverse "Armageddon" Event Take Place In The Future?
FlashTVNews' Craig Byrne speculates that the "Armageddon" Arrowverse crossover may take place in The Flash's future…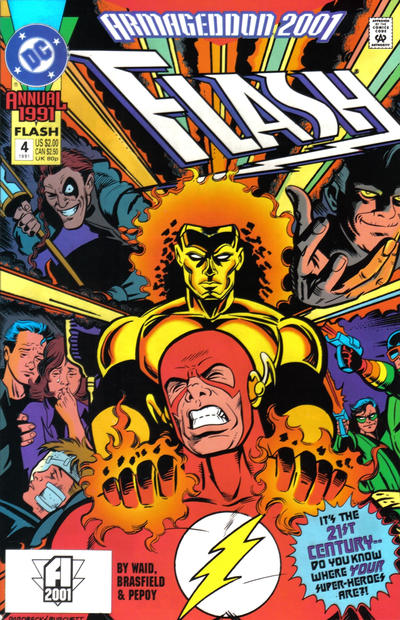 In 1991, DC Comics had a crossover that went through all of their comic book Annuals. The event was called "Armageddon 2001" and took place in the then-far future of the DC Universe. We got to see different outcomes for many characters, and the villainous Monarch was revealed to be one of DC's heroes.
Today, The CW announced this year's crossover event that kicks off The Flash Season 8. It's called "Armageddon" and some old favorites are back to join Barry, Iris, and Team Flash against whatever challenges they face – challenges that include Damien Darhk and Eobard Thawne/The Reverse Flash. Do note that both of those characters are known to travel through time — and that one of the returning heroes, Mia Smoak-Queen, is currently in the year 2040.
Who else is from the future? Recent Flash visitors Nora and Bart, the children of Barry and Iris. They were still in the present when we last saw them at their parents' vow renewal.
So, here's a prediction: What if this is an adaptation of "Armageddon 2001" but is instead "Armageddon 2051" or something like that? It would be a way to tie up loose ends like William's kidnapping from Green Arrow and the Canaries without actually having to see it. Likewise, we don't know for a fact that some of these guests are the 2021 versions; perhaps, for example, Black Lightning is an older Jefferson Pierce from the future, no longer retired?
But this also brings up another question: Where's the Superman & Lois representation?
If it is the future, could the Superman there be Jordan Kent? Or, like DC's recent "Future State" event which in many ways was like "Armageddon 2001" in previewing the future, a Jonathan Kent with powers? Being 20+ years older, it would necessitate a recasting for sure, so that would explain not being in the original announcement.
Surely, we'll know more between now and November when the event premieres. It is a bit weird that, if there is time travel, the Legends of Tomorrow aren't present aside from Ray Palmer who is no longer on the team. In any event, we're very, very curious….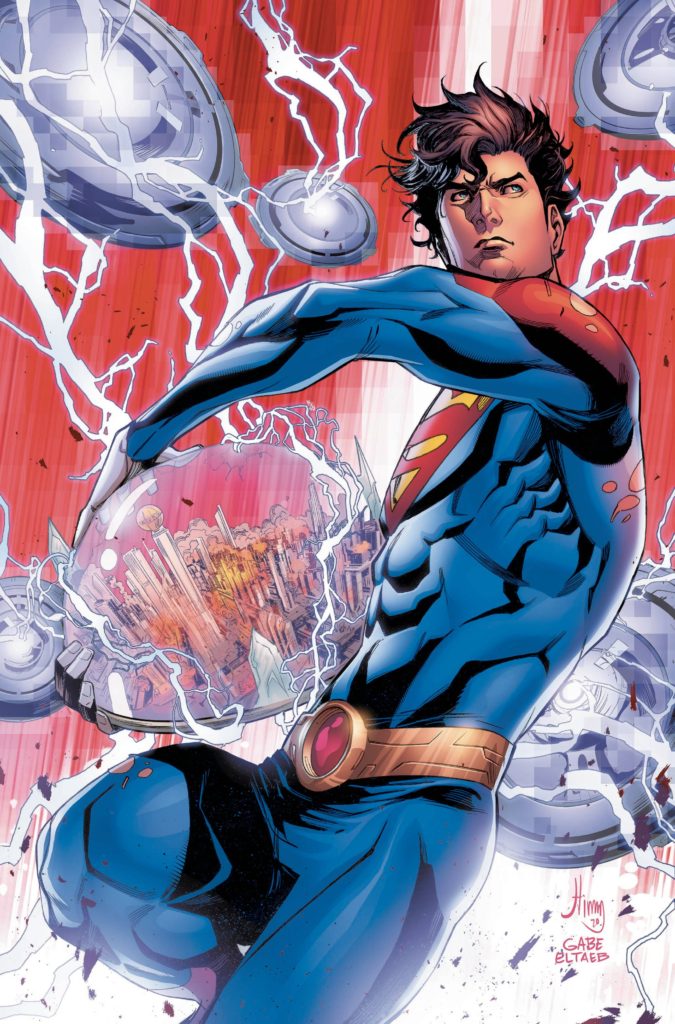 Flash Season 8 Event Details: Arrowverse Characters Return For Armageddon
Kat McNamara, Chyler Leigh, Brandon Routh, Cress Williams, Osric Chau, Javicia Leslie and more will be part of The Flash's "Armageddon" event.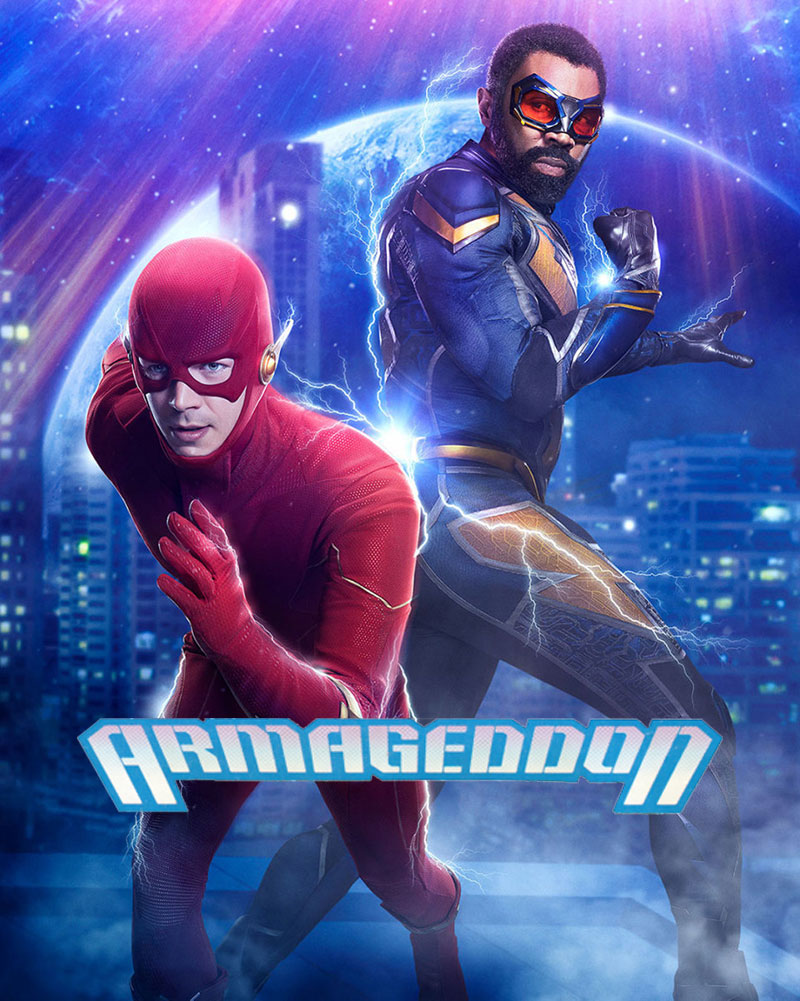 We've all known that The Flash Season 8 would begin with a five-part "event" — now, we know that the new season's crossover-like event will be called "Armageddon," and showing up in this event are some big heroes from across the Arrowverse.
In "Armageddon," a powerful alien threat arrives on Earth under mysterious circumstances and Barry (Grant Gustin), Iris (Candice Patton) and the rest of Team Flash are pushed to their limits in a desperate battle to save the world. But with time running out, and the fate of humanity at stake, Flash and his companions will also need to enlist the help of some old friends if the forces of good are to prevail.
Who's guest starring?
Javicia Leslie as Batwoman
Brandon Routh as The Atom
Cress Williams as Black Lightning
Chyler Leigh as Sentinel
Kat McNamara as Mia Queen
Osric Chau as Ryan Choi
Tom Cavanagh as Eobard Thawne/Reverse Flash
Neal McDonough as Damien Darhk
In some cases, this is the first time we will have seen some of these people in multiple seasons; it's also exciting that we will see Black Lightning and Alex Danvers so soon after the endings of Black Lightning and Supergirl.
Additionally, we will be seeing Mia Queen as played by Kat McNamara — last seen in the final episode of Arrow and whose spin-off Green Arrow and the Canaries did not go to series. Many fans have wanted to see Mia again, and here's their chance!
"Simply put, these are going to be some of the most emotional Flash episodes ever," Flash Executive Producer Eric Wallace said. "Plus, there are some truly epic moments and huge surprises that await our fans. And we're doing them on a scale that's bigger and bolder than our traditional Flash episodes. So yes, 'Armageddon' is a lot more than just another graphic novel storyline. It's going to be a true event for Flash and Arrowverse fans, old and new. Honestly, I can't wait for audiences to see what we've got planned."
The Flash Season 8 premieres Tuesday, November 16 on The CW. Follow @FlashTVNews on Twitter for the latest show updates!
Flash Finale Exclusive Clip: What Does August Heart Want?
Exclusive preview clip for the Flash season finale "The Heart of the Matter, Part 2" featuring Grant Gustin and Karan Oberoi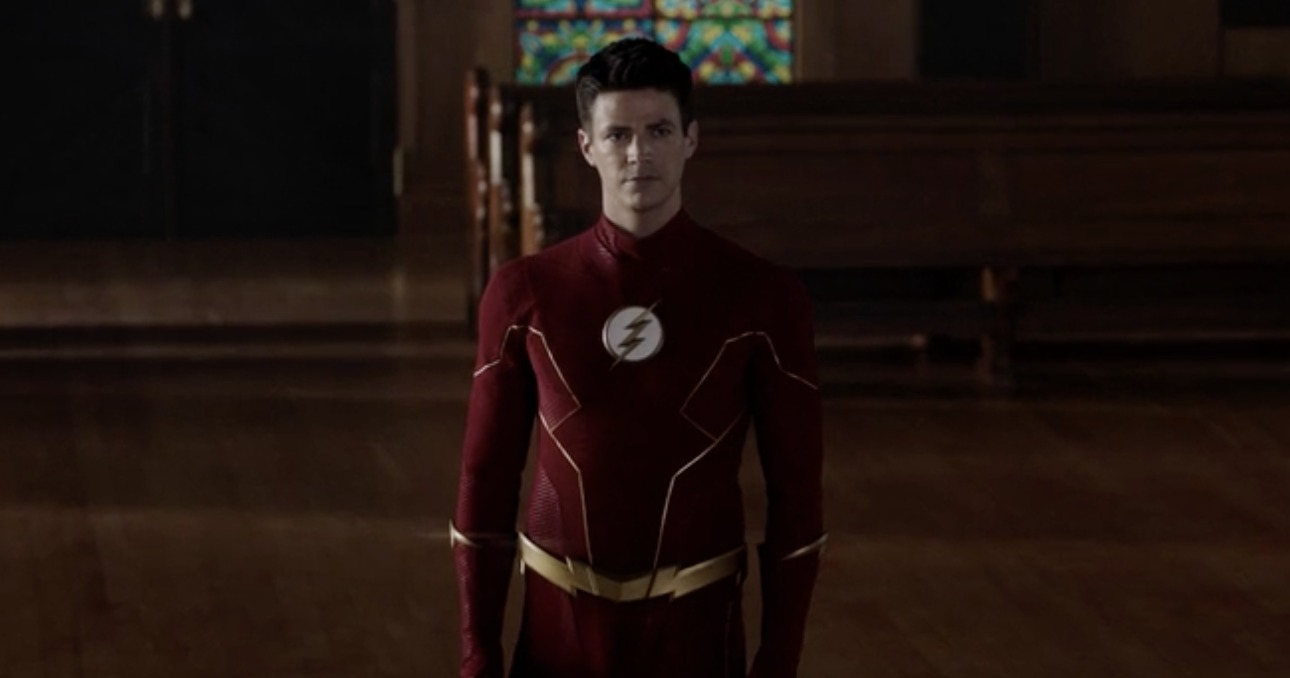 FlashTVNews has an exclusive clip from tonight's season finale of The Flash titled "The Heart of the Matter, Part 2." The episode airs at 8PM ET/PT tonight (July 20) on The CW.
The clip features a confrontation between Barry Allen a.k.a. The Flash (Grant Gustin) and August Heart/Godspeed (Karan Oberoi), where Barry wants to know what August Heart is trying to plan.
You can see the clip below; a description and preview images for "The Heart of the Matter, Part 2" can also be found underneath the clip.
THE FLASH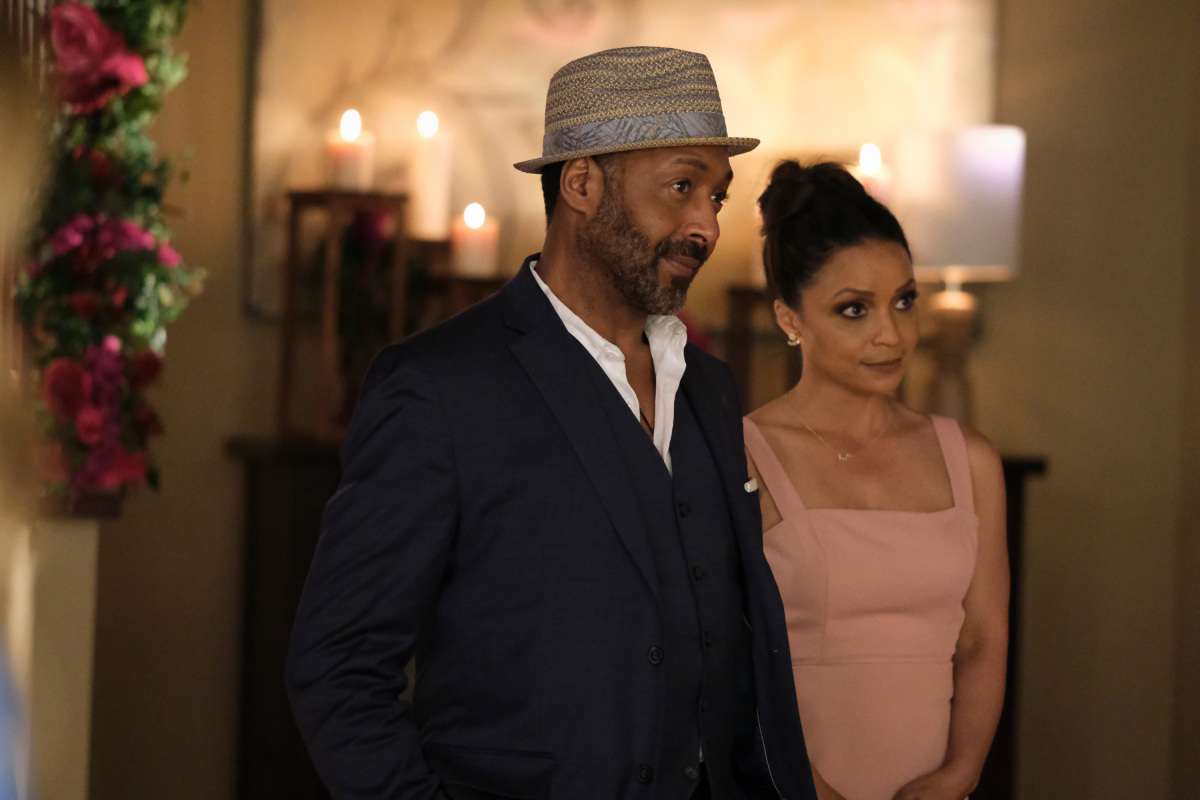 SEASON FINALE — The Flash (Grant Gustin) enlists a host of speedster allies, including Iris (Candice Patton) and his children from the future–Bart (guest star Jordan Fisher) and Nora West-Allen (guest star Jessica Parker Kennedy) — to end the speedster war and defeat a deadly new adversary: the villainous Godspeed (guest star Karan Oberoi). Marcus Stokes directed the episode written by Eric Wallace & Kelly Wheeler (#718). Original airdate 7/20/2021