The Flash "Versus Zoom" Ratings Report
Overnight ratings report for the Flash episode "Versus Zoom"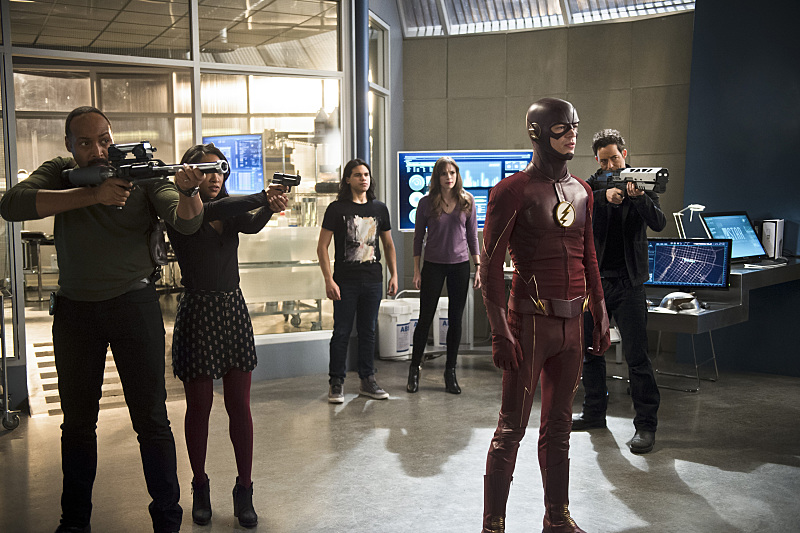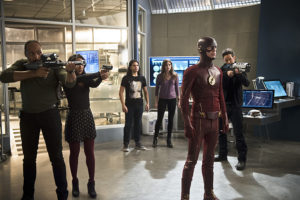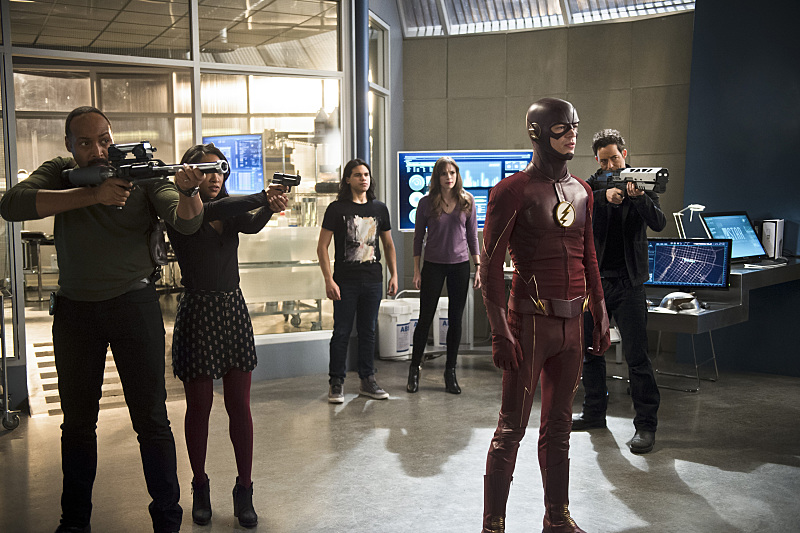 Overnight ratings for last night's episode of The Flash, "Versus Zoom," are in!
The initial overnights have the episode at a season-low-tying 1.1/3 in the Ages 18-49 demo. This was still good enough to be #3 in its timeslot and it still will likely be the highest rated CW show this week. Dips like these are surely expected when we just had yet another break…. luckily, it's full speed ahead toward the season finale from here on out.
The final numbers can and will go up once DVR and other methods of viewing are factored in.
In total viewers, "Versus Zoom" had 3.03 million viewers, beating New Girl on FOX and The Real O'Neals on ABC.
What did you think of the episode? Come talk about it on our forum!
Flash Spoilers: "Family Matters, Part 2"
Official CW description with spoilers for The Flash episode "Family Matters, Part 2" airing May 25 on The CW

"Family Matters, Part 2" is the title of the May 25 episode of The Flash and The CW has released a very short description to promote it! Here's the write-up; hopefully we'll know more when The CW releases some official photos.
TEAMWORK – Barry (Grant Gustin) and Iris (Candice Patton) come together to try and stop a dangerous force from destroying Central City. Chad Lowe directed the episode with story by Jonathan Butler & Gabriel Garza and teleplay by Thomas Pound (#711). Original airdate 5/25/2021
Keep up with all of the latest Flash news by following @FlashTVNews on Twitter!
The Flash "Timeless" Photos Released
Preview images with spoilers for The Flash episode "Timeless" airing May 11 on The CW
The CW has released some promotional photos for "Timeless" which is the Tuesday, May 11 episode of The Flash. You can find the new photos below the description:
BARRY SEEKS OUT TIMELESS WELLS — After a devastating betrayal, Barry (Grant Gustin) turns to Timeless Wells (Tom Cavanagh) for help. Meanwhile, Iris (Candice Patton) leads Team Citizen down a dangerous road in search of answers, and Cisco (Carlos Valdes) confides his biggest fear to Kamilla (guest star Victoria Park). Menhaj Huda directed the episode written by Kristen Kim & Joshua V. Gilbert (#709). Original airdate 5/11/2021
THE FLASH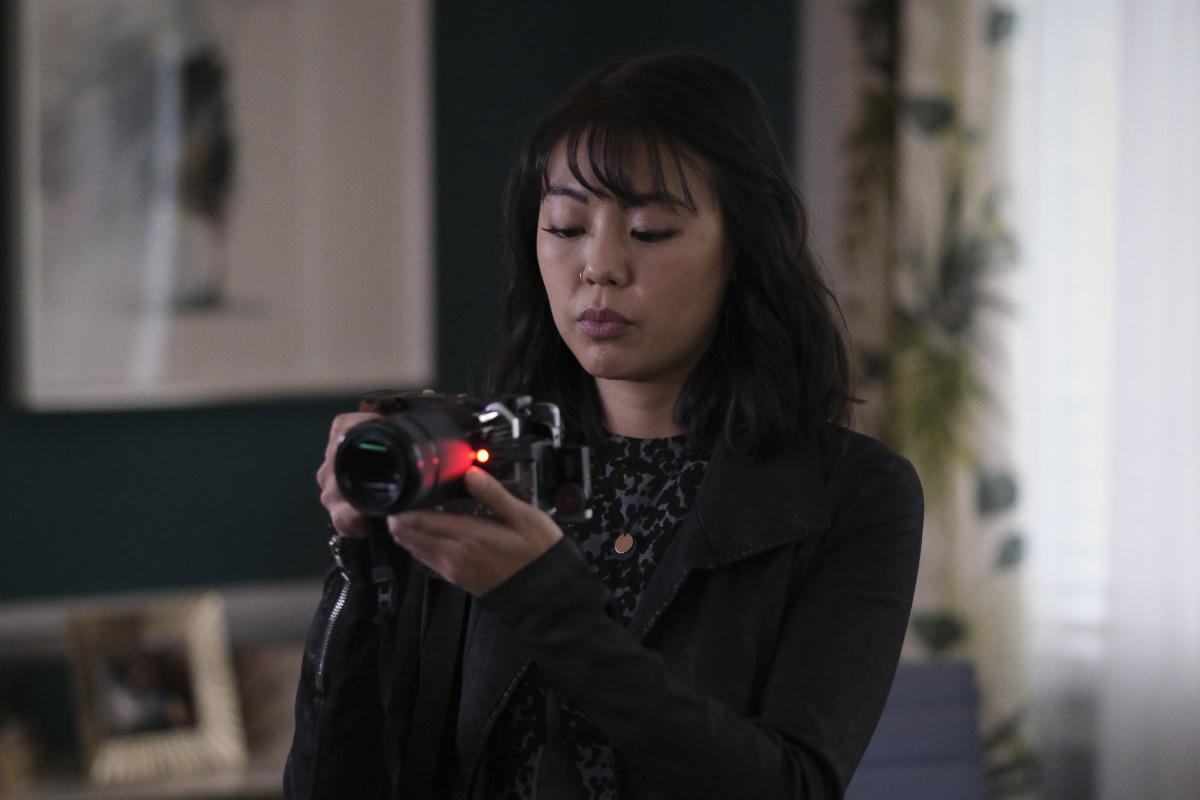 Barry Allen (Grant Gustin) lived a normal life as a perpetually tardy C.S.I. in the Central City Police Department. Barry's life changed forever when the S.T.A.R. Labs Particle Accelerator exploded, creating a dark-matter lightning storm that struck Barry, bestowing him with super- speed and making him the fastest man alive — The Flash.
The Flash: Two Original Cast Members Leave The Show Before Season 8
Two cast members will be leaving The Flash before the end of Season 7.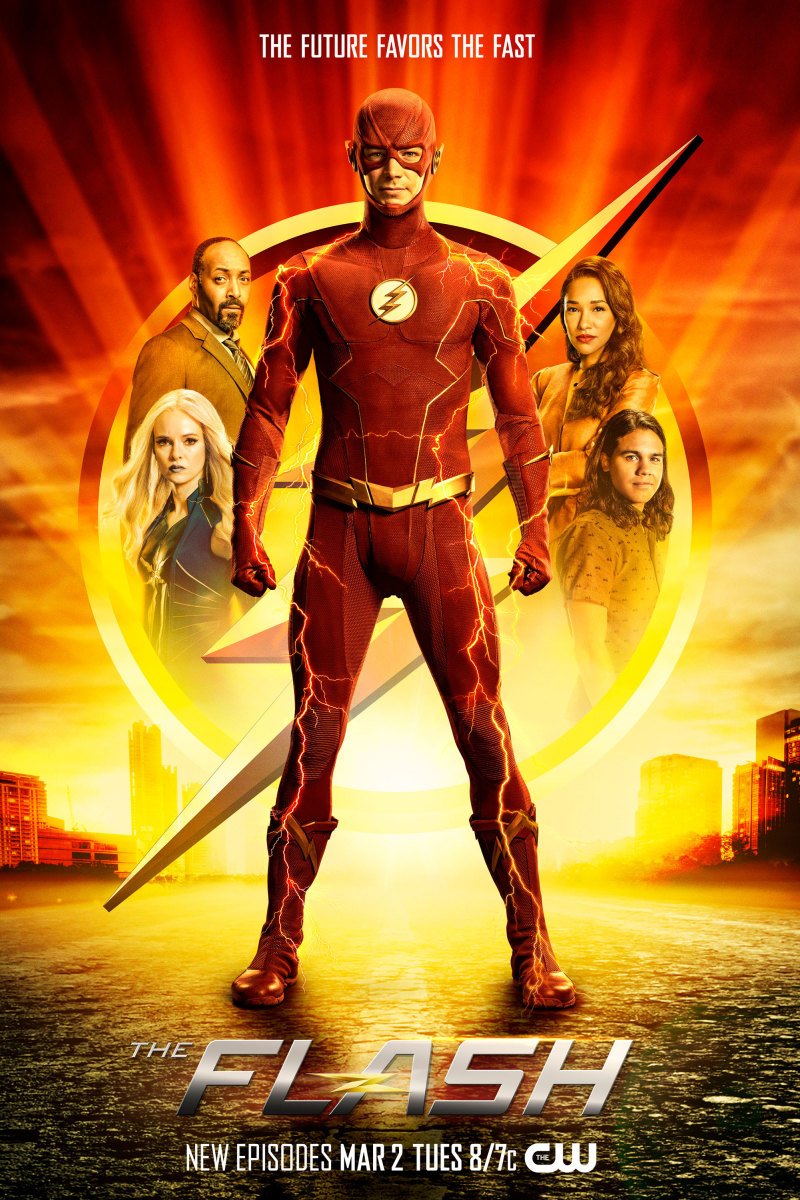 As a long-running series gets later in its run, original contracts expire and thus, well-liked original actors sometimes take that opportunity to move on. After all, the hours spent in filming a TV series are long, and there are other opportunities that they might want to pursue. With that out of the way, Deadline reports today that Tom Cavanagh and Carlos Valdes will be leaving The Flash after the current Season 7.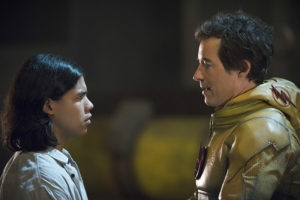 The final episode for Carlos will be an appearance in the season finale; Tom Cavanagh's last appearance is unknown, as we know a Wells is bound to pop up whenever you least expect to see him.
Carlos Valdes made his first appearance as Cisco Ramon in the Arrow episode "Seeing Red;" his character was later revealed to have meta abilities as the superhuman Vibe. Tom Cavanagh has played a myriad of Wells on The Flash, with the first being "Harrison Wells as impersonated by Eobard Thawne" starting from the very first episode of the series.
"Tom and Carlos have been an integral part of our show for seven seasons, and will be greatly missed," The Flash executive producer/showrunner Eric Wallace said in a statement that was posted by Deadline. "Both are incredible talents who created beloved characters that fans and audiences around the world have come to love. Which is why we are happily keeping the door open for return appearances."
The Flash is already renewed for an eighth season; it remains to be seen if any other contracts need to be renewed or if anyone else might be heading into the television Speed Force by season's end.