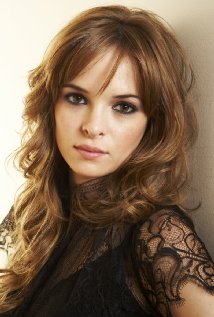 We have just returned from an Arrow screening and Q&A session where one of the Arrow Executive Producers, Marc Guggenheim, talked to us a bit about what's coming up. (You can read more about that at GreenArrowTV momentarily). One of the topics that was discussed was the notion that leaked this weekend, and is now officially confirmed, that Carlos Valdes and Danielle Panabaker – Cisco Ramon and Caitlin Frost from the Flash pilot will be appearing in the 19th episode of Arrow's second season, which will also feature a S.T.A.R. Labs presence.
The episode is called "The Man Under The Hood" and we will be seeing it in April. Here's what Guggenheim had to tell us, starting with why he never posted the episode script's title page on Twitter like he usually does:
"The reason I've been holding off on tweeting the title page for 19 is [because] 19 is co-written by Geoff Johns, Andrew Kreisberg, and Greg Berlanti, the team behind the Flash, and I felt like if I tweeted that, the jig would be up," he said. "Little did I know the jig would get out itself," he laughed, before confirming that the rumors are indeed true.
"Danielle Panabaker who plays Caitlin and Carlos Valdes who plays Cisco, two members of S.T.A.R. Labs who are part of the regular cast of The Flash, do make an important appearance in Episode 19 of Arrow [Season 2]. This was something that really came about because obviously Barry is in a coma at the end of Episode 9. That pretty much made it impossible for Barry to appear in Episode 19, 20, pick an episode of Arrow, because he's got to stay in a coma until October of next year!" he laughed. "Which, by the way, whenever people would ask 'is Barry gonna show up on the show' I'd be like 'he's in a coma! What do you want?' One of our writers had a great pitch for bringing in a couple of the S.T.A.R. Labs characters, Cisco and Caitlin, and even though the circumstances of that pitch changed, the idea of bringing in those characters really, really appealed to us, because it allowed us to honor our original intention that we had at the beginning of the year, which is doing something Flash related around episode 19 or 20, without, of course, having Comatose Barry and basically paying Grant Gustin a lot of money to sit around with his eyes closed, unconscious the whole episode. We wrote that episode. It's really boring," he joked.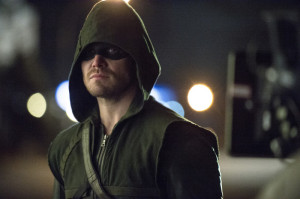 "But this episode is really cool, and it allows us to further flesh out the Flash universe in Arrow. We get to see their dynamic," he continued. "They actually shot their scenes for the Arrow episode contemporaneous with shooting the Flash pilot. Both episode 19 and The Flash were in production at the exact same time. Which isn't why we did it; in fact, that was an added producing slash logistical complication, but it's just so much fun to see these characters before. It's like previewing Boba Fett in the [Star Wars] Holiday Special. Hopefully Episode 19 will be a little bit better than the Holiday Special, but you see the analogy."
Read more about upcoming Arrow episodes at GreenArrowTV and please be sure to be following our @FlashTVNews for the latest on the Flash universe!