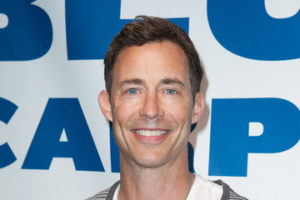 Several big TV outlets are reporting that Tom Cavanagh, star of the late, beloved yet still well remembered series Ed, will be playing physicist Harrison Wells in the Flash pilot.
TV Line's report says that "Wells is the mind and money behind Central City's S.T.A.R. Labs Particle Accelerator. After the lab's explosion, he becomes a pariah but finds the road to redemption when he discovers that his failed experiment unintentionally created the world's fastest man."
Wells is also described as a "rock star physicist."
Almost the entire cast is now complete!