With The Flash premiering Tuesday night, now is another time to release another of our one-on-one Flash interviews from this summer.
Today, we share our video interview with Rick Cosnett, who plays Detective Eddie Thawne on The Flash. Yes, you read that right… Thawne! This isn't going to end well, is it?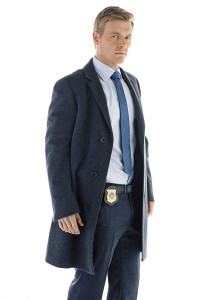 But as you will see on October 7, Eddie Thawne isn't actually a bad guy, though Barry Allen may try to convince you otherwise.
We spoke with Rick Cosnett about the "perfect storm" that brought him to the role – no, he didn't audition for Barry, despite the blond hair and resemblance to the Barry of Silver Age comics. He also talks about the approach he was told to give to the Eddie character.
"I think they wanted to make Eddie really nice. They kept saying that in the audition. 'Be nice.' Because I have this tendency to [play] creepy and really evil really easily," Cosnett says. "So it's been a great sort of dichotomy in the character. We don't actually know where he's going to go, as the audience, and to be honest, I was told one thing in the beginning, and then I was told another thing after that. So, there's this amazing mystery around Eddie, and who he's going to turn out to really be."
On the note of mysteries, is there a chance he might not be the Reverse-Flash, as "Eobard Thawne" is in the comics? "There's a chance. There's a chance he will, there's a chance he won't. I can't say right now." For now, though, we might see a more shocking relationship between Barry and Thawne — they could possibly even be friends at some point! "Eddie doesn't have any problems with Barry," Rick points out. "It's very irritating for poor Barry, who is sort of wanting to find something wrong, as we do as human beings, with this perfect person who comes in and sweeps up this girl and saves the day. But he just loves Barry. He treats him like a little brother. Barry's trying to be okay with that, but therein lies the tension."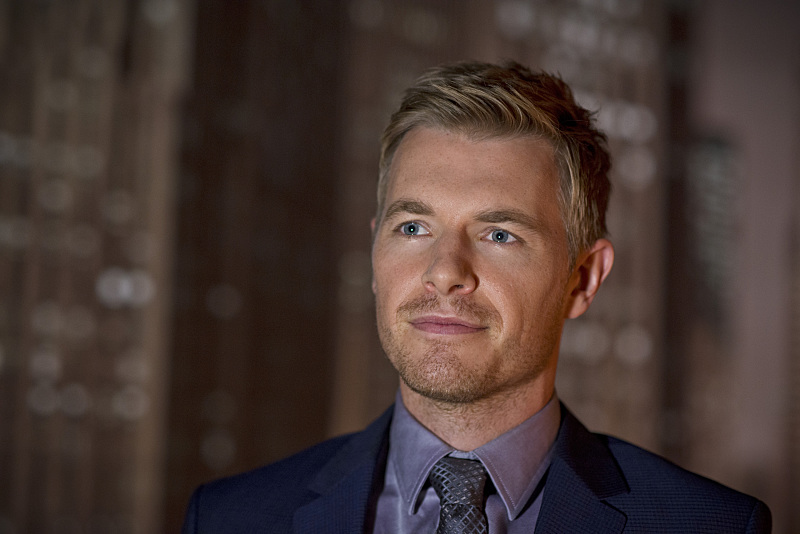 Finally, for the Vampire Diaries fans: Could we see Dr. Wes Maxfield again? After all, dead people do tend to return on that show a lot. "Unless I return as Frankenstein's Monster, which is also possible, because I believe I got dismembered as well as disemboweled," he laughs. "I had it coming, but I would love to see Dr. Wes back. It was so much fun. It's fun to play evil, especially when you play the opposite; where you play him mysteriously, as someone who's actually quite nice."
You can see the video interview, complete with more quotes from Rick Cosnett, below. Don't miss The Flash Tuesday night, October 7 on The CW!