The Canadian CTV trailer for Tuesday night's episode of The Flash ("Going Rogue") focuses on Captain Cold, the character Wentworth Miller is playing, and it features some shots not in the U.S. CW version of the trailer.
Here's how they present it: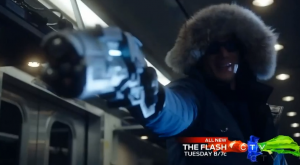 Thanks to Andy for the tip. "Going Rogue" airs on October 28!