Another classic actor from The Flash 1990 TV series makes an appearance on the new show as Corinne Bohrer of Veronica Mars fame reprises her role as the Trickster's sidekick Prank! (TV's original Harley Quinn, really.)
Wrestler Bill Goldberg also appears!
The episode is called "The Elongated Knight Rises" and photos can be found below. Did we mention that we see Ralph (Hartley Sawyer) in a much better costume? Enjoy:
THE FLASH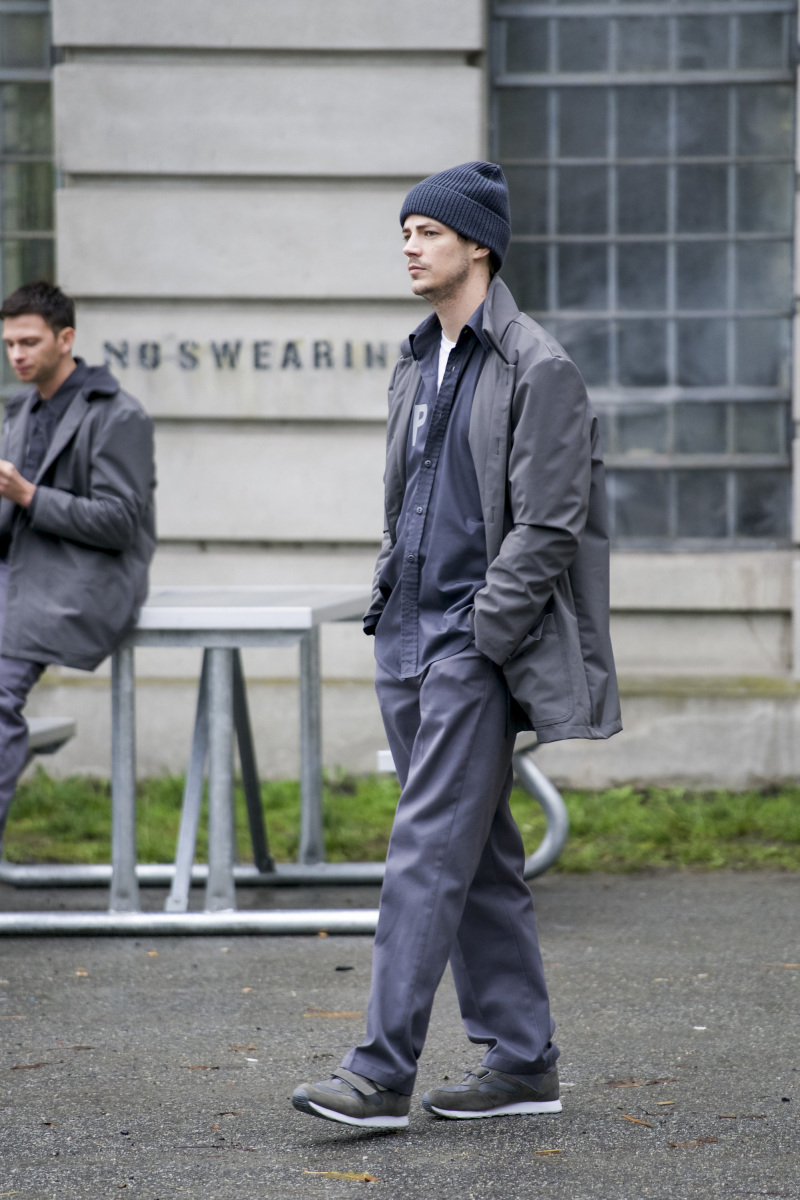 THE RISE OF THE HERO — When a familiar villain returns to terrorize Central City, Ralph (guest star Hartley Sawyer) must rise up to defend the innocent while Barry (Grant Gustin) is detained by his trial. Meanwhile, Barry searches for the strength to keep his optimism alive in the face of his new circumstances. Alexandra La Roche directed the episode written by Sterling Gates & Thomas Pound (#411).Original airdate 1/23/2018.