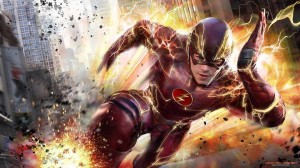 You saw Hartley Rathaway's parents in "Revenge of the Rogues," right?
Next week, it'll be time to meet Hartley himself as the Pied Piper comes to Central City, as played by Andy Mientus (aka, one of the good things about Season 2 of Smash).
The CW showed a promo trailer after tonight's show and you can find that below:
If you've just finished this week's Flash, "Revenge of the Rogues," and want to talk about it with other fans, come by our forum!
Hopefully The CW will release some official promo images soon. An official description for the episode can be found here.