The CW has created official "poster art" to promote tonight's season finale of The Flash.
The episode is called "Finish Line" and airs at 8PM tonight (May 23); a whole lot of extras including preview images can be found here. The forum for discussing the episode is also already open.
Anyhow, the poster art teasing the confrontation between Barry and Savitar — in which they hopefully fix the timeline and save Iris — can be found below. Enjoy: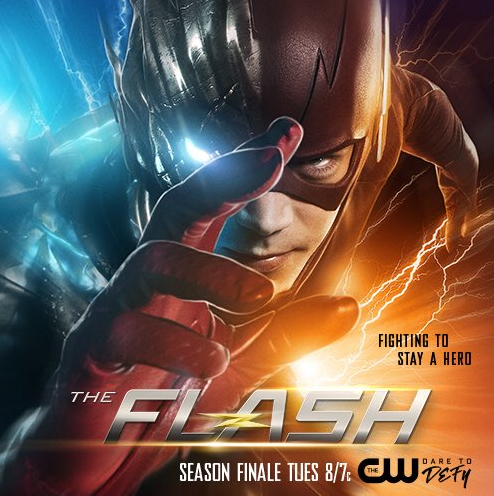 SEASON FINALE – With nothing left to lose, Barry (Grant Gustin) takes on Savitar in an epic conclusion to season three. David McWhirter directed the episode written by Aaron Helbing & Todd Helbing (#323). Original airdate 5/23/2017.