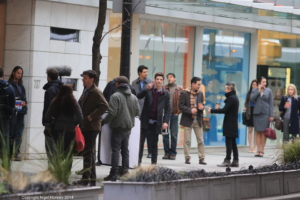 March 25 marked the wrap day for the filming of the Flash pilot, as confirmed by Grant Gustin today on Twitter. It sounds as though Gustin and guest star Chad Rook (who we believe is playing "Clyde Mardon") were the last to shoot.
Next, editing and effects will come in, and then we as fans wait. The CW announces their Fall 2014 schedule on May 15. That will likely be the day that we'll get the first Flash trailer, too, assuming the show is picked up… and with all of the interest this project has already, it's a safe bet it will go.
If there is news, though, FlashTVNews will be on top of it. In addition to this site, be sure to check us out on Facebook and Twitter.