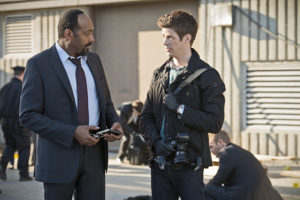 The initial overnight ratings for "Power Outage" are in, with the final numbers with DVR and everything else surely gaining later.
The episode had 3.41 million viewers and maintained its 1.4/4 in the 18-49 demographic. The Flash is certainly a hit for The CW, and next week's crossover should do even better.
What did you think of the episode? Come talk about it on our Flash forum!