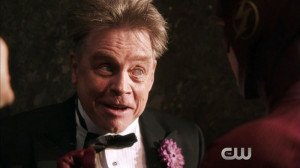 "Tricksters" is the title of next week's Flash, and it features Mark Hamill reprising his classic Flash role as James Jesse.
Thanks to Mr. Video, we have screen captures from the extended promo trailer for the episode, which is full of Trickster goodness.
"Tricksters" airs March 31 on The CW.