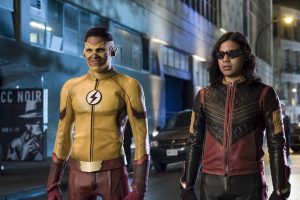 The CW has now released some official photos from the October 10 season premiere of The Flash.
The fourth season kicks off with "The Flash Reborn" – can we say "Rebirth," anyone? Hopefully this means a return to the happier Barry Allen of yesteryear. There are some minor spoilers within, including what Caitlin (Danielle Panabaker) is up to, and the gallery also includes a new character, Norvok, who is being played by Mark Sweatman. And of course… the Samuroid!
Be sure to follow FlashTVNews on Twitter for more Season 4 updates as they become available — an official description for the season premiere should be here later this week.
The Flash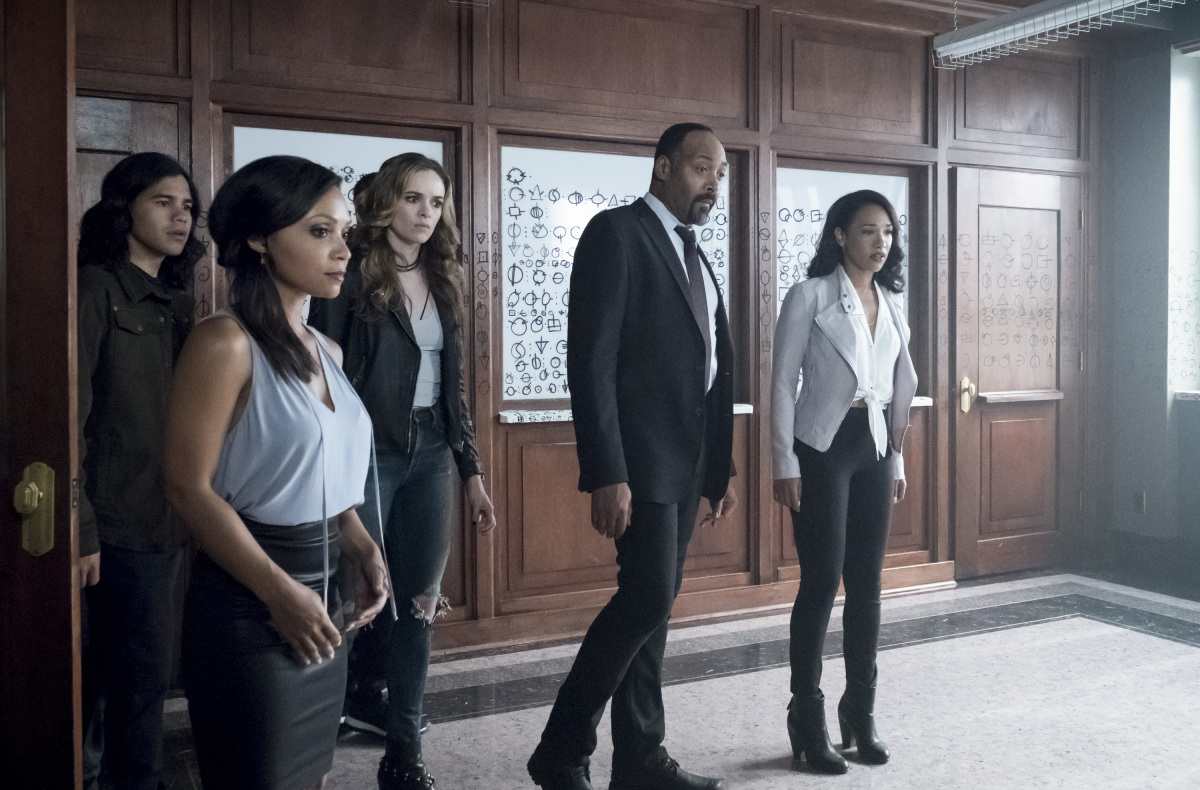 Picture 1 of 14
The Flash -- "The Flash Reborn" -- Image Number: FLA401a_0033b.jpg -- Pictured (L-R) Carlos Valdes as Cisco Ramon, Danielle Nicolet as Cecile Horton, Danielle Panabaker as Caitlin Snow, Jesse L. Martin as Detective Joe West and Candice Patton as Iris West -- Photo: Katie Yu/The CW -- © 2017 The CW Network, LLC. All rights reserved.