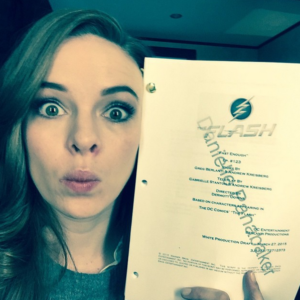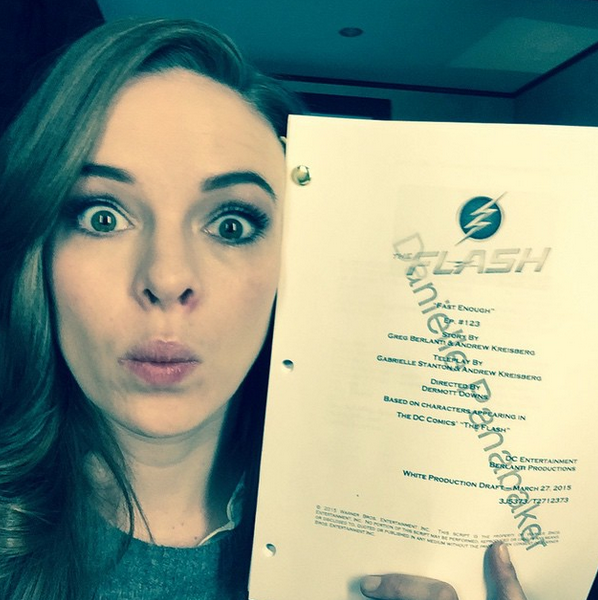 Danielle Panabaker (Caitlin) will be taking over the E! Online Instagram today… and in doing so, she's posted the cover page of the script of the Flash season finale!
The finale is called "Fast Enough," the story comes from Greg Berlanti and Andrew Kreisberg, the teleplay is by Gabrielle Stanton and Andrew Kreisberg, and Dermott Downs is directing it.
Thanks to Andy for the tip.