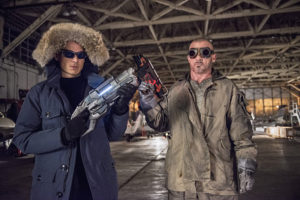 January 20 marks the return of new episodes of The Flash, and the first new episode back is called "Revenge of the Rogues" – featuring the return of Captain Cold (Wentworth Miller) and featuring the introduction of Heat Wave, who is played by his Prison Break co-star Dominic Purcell!
The CW released some new promotional photos which you can find below. Enjoy.
The CW also released new Arrow photos today – you can find those here!