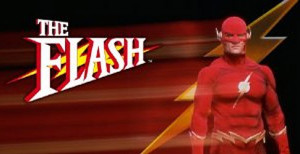 Although there had been a lot of speculation, until now, it had not yet been confirmed who original Flash star John Wesley Shipp would be playing in the new series.
Today, The CW has confirmed it: Shipp will be playing Henry Allen, Barry's jailed father.
You can read some quotes from Executive Producer Greg Berlanti about Shipp's casting at our general TV news site, KSiteTV.
(The photo with this article is Shipp as The Flash in the 1990-91 CBS TV series)