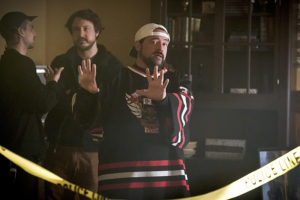 In a new interview with the Den of Geek website, director Kevin Smith ("The Runaway Dinosaur") revealed that he will be back to direct the seventh episode of The Flash's third season.
The episode will be shooting in September.
You can read the full interview, where he also discusses how he'd like to direct for Arrow, here.