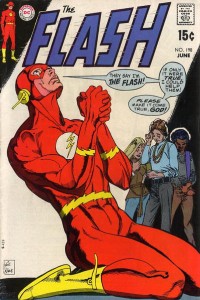 Purported finalists (full credit to Latino Review) to play the role of Dr. Barry Allen/The Flash on Arrow and a potential Flash spin-off are now out there (see other posts on this very site to see who they are, what they look like, and what they have done before).
Now, we don't know yet who they will choose, though hopefully that decision and that announcement will come sooner rather than later. So, let's get a poll going, to see what everyone thinks, before the inevitable announcement comes, eh?
All three of the supposed final choices are listed in the poll, but you'll also get a chance to submit one of your own if you'd like.