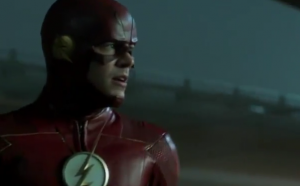 We now have confirmation that The Flash returns February 27 after a few weeks off, as The CW aired a new promo trailer for it tonight!
The episode is called "Subject 9" and you can see the trailer below; hopefully we will have some photos and an official description for the episode soon. You can read a little bit about what's coming up in the next few months on our newly-updated FlashTVNews Flash Spoilers Page!
If you've just finished "True Colors" and want to talk about it with other fans, speed on over to our Flash discussion forum! The forum for "True Colors" can be found here.