As suspected, the two new Flash characters coming to Season 2 are indeed Jay Garrick and Patty Spivot.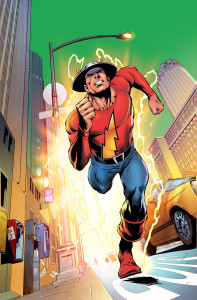 Teddy Sears (Masters of Sex, Raising the Bar) has been cast as Jay Garrick, who is well known to comic book fans as the first DC Comics character to take on the mantle of The Flash. In the TV show, Jay is a mysterious figure who arrives in Central City to warn Barry Allen and his team at S.T.A.R. Labs of an impending danger that he alone cannot hope to stop.
"Having Jay Garrick come onto the show was one of our earliest ideas. It is so exciting, as we rush into season two, that we finally get to bring the Crimson Comet to life," Andrew Kreisberg says. "We couldn't imagine anyone more suited to play the original Flash than Teddy."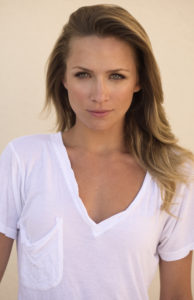 Patty Spivot is also coming to Starling City – we knew it wasn't a "Wendy!" Shantel VanSanten (The Messengers, The Final Destination, One Tree Hill) will be playing the role. A more recent addition to The Flash's comic book history, Patty Spivot is a police officer and science enthusiast who catches the eye of Barry Allen. Patty is obsessed with metahumans and partners with Det. Joe West this season but has no idea that her new crush is The Flash.
"We were huge fans of The Messengers and are excited to have Shantel join us to help complicate Barry Allen's love life in season two," Kreisberg said.
Also announced at today's panel? Wally West is coming. Right now the role casting is not yet announced.
The Flash Season 2 premieres October 6 on The CW.