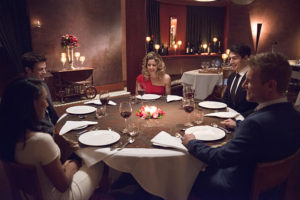 Initial overnight ratings numbers for last night's Flash are in.
Final numbers can and will go up, especially when DVR and other things are factored in, but right now, it's looking like 3.5 million viewers for "All-Star Team Up" and a 1.3/5 in the demo, keeping The Flash in the same ratings range as shows on ABC and FOX.
If you've seen "All-Star Team Up" and want to talk about it with other fans, come by our forum!
Next week will bring us "Who Is Harrison Wells?" Promotional images from that episode can be found here.