The March 6 episode of The Flash is called "Enter Flashtime" and it features two long-awaited returns: John Wesley Shipp is back as Jay Garrick, and Violett Beane is back as Jesse Quick!

Following tonight's airing of "Subject 9" The CW aired a trailer for next week's show which you can find below. Sadly, no Jesse or Jay in it, but it still looks very cool! First, though, how about some preview images?
If you've just finished "Subject 9" and want to talk about it with other fans, speed on over to our Flash discussion forum!
THE FLASH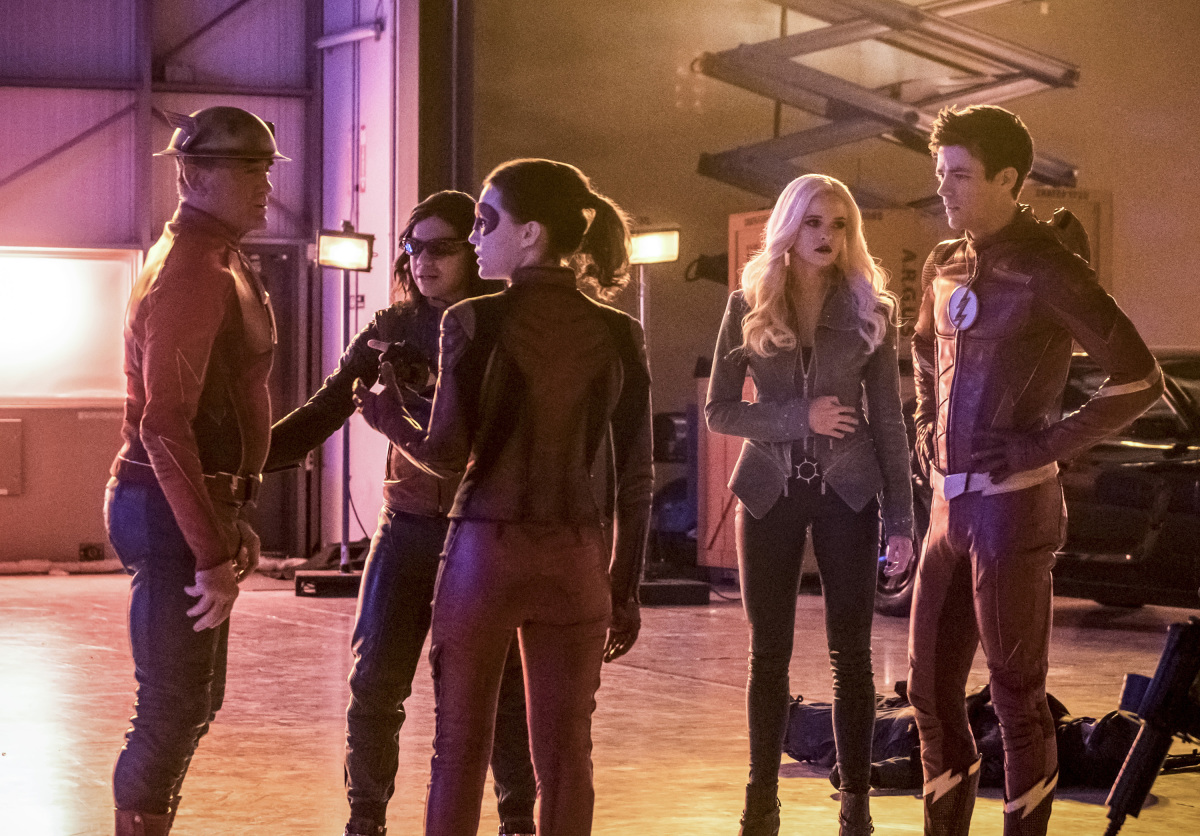 Picture 1 of 13
The Flash -- "Enter Flashtime" -- Image Number: FLA415a_0007b.jpg -- Pictured (L-R): John Wesley Shipp as Jay Garrick, Carlos Valdes as Cisco Ramon/Vibe, Violett Beane as Jesse Quick, Danielle Panabaker as Caitlin Snow/Killer Frost and Grant Gustin as Barry Allen/The Flash -- Photo: Katie Yu/The CW -- © 2018 The CW Network, LLC. All rights reserved
Here's that trailer.
JESSE QUICK AND JAY GARRICK TEAM UP WITH THE FLASH — When a nuclear bomb detonates in downtown Central City, Barry (Grant Gustin), Jesse Quick (guest star Violett Beane) and Jay Garrick (guest star John Wesley Shipp) slow down time by entering Flashtime. As everyone in the city is frozen, the three speedsters push themselves to the breaking point to save the city and everyone in it. Gregory Smith directed the episode written by Todd Helbing & Sterling Gates (#415). Original airdate 3/6/2018.